Michael Foust
| ChristianHeadlines.com Contributor
| Thursday, May 18, 2023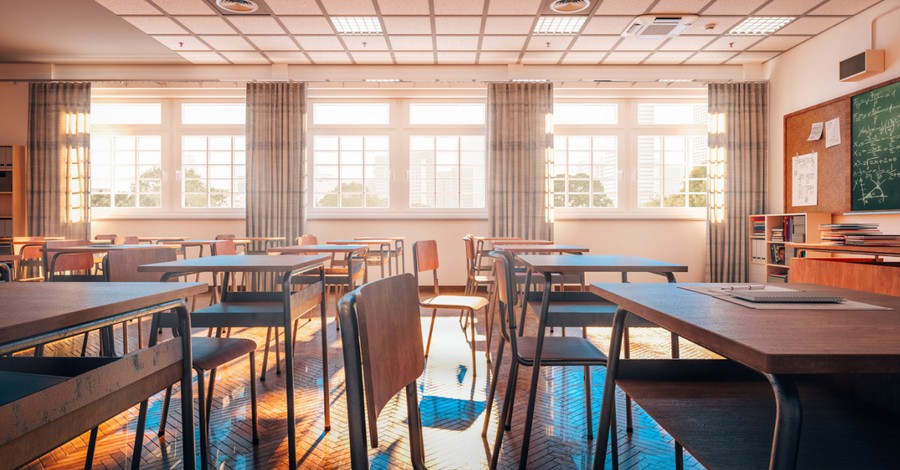 The parents of a seventh-grader in Massachusetts who was removed from school for wearing a T-shirt declaring "there are only two genders" is suing the school district, saying the student's constitutional rights were violated.
Seventh-grader Liam Morrison wore the T-shirt to class in March at Nichols Middle School in Middleborough, Mass., but was told to remove it. When he declined, he was told he would not be able to return to class. He went home.
The simple black T-shirt includes white lettering that states, "There are only two genders." It includes no graphics or other messages.
The boy and his parents say he should be able to state his opinion on a T-shirt about gender because the school system openly embraces the opposite message that there are "unlimited 'valid' genders," according to the federal lawsuit, which was filed Wednesday.
The family is represented by Alliance Defending Freedom, which says the boy's First Amendment (free speech) and Fourteenth Amendment (due process) rights were violated.
"The Constitution protects this freedom to differ, in part, by prohibiting the government from adopting and enforcing a set of approved views on these matters in America's public schools," the suit says, quoting a Supreme Court opinion that states, "If there is any fixed star in our constitutional constellation, it is that no official, high or petty, can prescribe what shall be orthodox in politics, nationalism, religion, or other matters of opinion or force citizens to confess by word or act their faith therein."
"Defendants have abandoned this guiding light and adopted one particular view on this subject: that a person's subjective identity determines whether a person is male or female, not a person's sex," the suit says. "Defendants have expressed this view through their own speech and instituted annual, school-wide events celebrating their view and encouraging students to engage in their own speech on this subject – as long as the students express the viewpoint Defendants approve."
School officials say the T-shirt is discriminatory and is a form of harassment against students who are "gender nonconforming."
The suit says Morrison's opinion about gender is "informed by his scientific understanding of basic biology that there are only two sexes, male and female, and that a person's gender (their status as a boy or girl, man or woman) is inextricably tied to sex."
In May, he was prevented from wearing a protest T-shirt that read, "There are censored genders."
Morrison says "many of his classmates agree with his views but are afraid to express their views because of the social consequences of expressing a view that differs from the view promoted by authority figures in the school community."
"He wants to demonstrate to his other classmates that caring, compassionate people can still hold his view in good faith," the suit says. "Liam respects the right of others to express views that differ from his own. He seeks only the right to engage with the topics that are already being addressed and to express his own view on those topics, including the topic of human identity, sex, and gender."
He addressed the issue during a school committee meeting in April.
"I have been told that my shirt was targeting a protected class. Who is this protected class? Are their feelings more important than my rights? I don't complain when I see 'pride flags' and 'diversity posters' hung throughout the school. Do you know why? Because others have a right to their beliefs just as I do," he said in April. His comments are quoted in the suit. "Not one person, staff, or student told me that they were bothered by what I was wearing. Actually, just the opposite. Several kids told me that they supported my actions and that they wanted one too."
Related:
Photo courtesy: ©Getty Images/Tiero
---
Michael Foust has covered the intersection of faith and news for 20 years. His stories have appeared in Baptist Press, Christianity Today, The Christian Post, the Leaf-Chronicle, the Toronto Star and the Knoxville News-Sentinel.
---
---