Michael Foust
| ChristianHeadlines.com Contributor
| Monday, August 20, 2018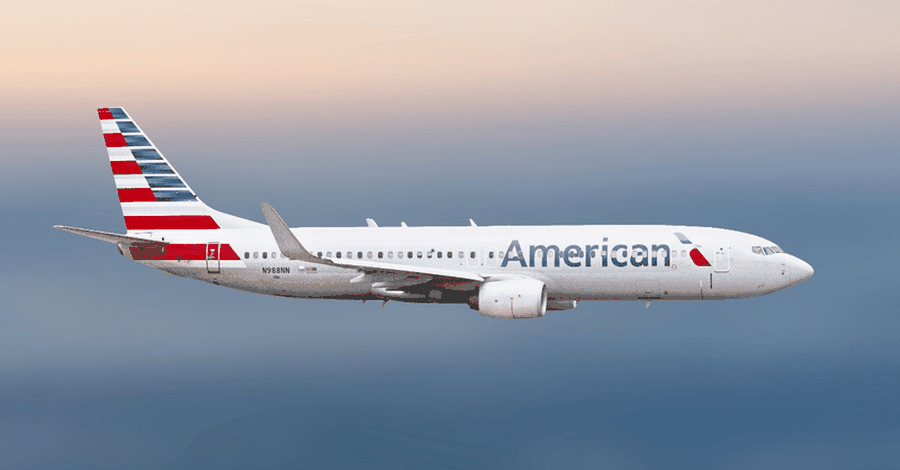 A church youth pastor says a blunder by American Airlines at the airport prevented his group of about 40 teenagers from boarding a plane for a mission trip and cost the group nearly $2,000. William Davis, youth pastor at Clays Mill Road Baptist Church in Lexington, KY., wrote on Facebook how his group had saved money for two years for a mission trip to Mexico. They arrived at the Cincinnati/Northern Kentucky International Airport two hours prior to the flight when chaos ensued at the ticket counter, he said. The employee – apparently taking advice from a co-worker – tried processing all 40 tickets prior to processing all 40 bags. 
"40 Bags were stacked in front of the counter as we got all of our folks checked in," Davis wrote in the post, which was addressed to American Airlines. 
When check-in was complete, an American Airlines employee "attempted to run all 40 bags under" Davis' name – a strategy that didn't work. An employee then had to "go back and do it the regular way ... and we had to have many of the tickets back as she proceeded to put names of the teens on bags," Davis wrote.
When baggage check-in finally finished at 7:24 a.m. – and with a scheduled flight of 7:54 a.m. – the group made it through security in a timely fashion. They then ran and got to the gate at 7:47 a.m. The gate employee told them the door had closed and that they couldn't get on the plane because they were three minutes late – even though the plane had not moved.
"I watched them take our luggage off the plane," Davis wrote. "BUT THEY COULDNT LET US ON THE PLANE!!! … THEY FLEW A PLANE MISSING 40 of the PAYING PASSENGERS!!!"
The group flew out the next day in the afternoon but had missed a large chunk of a scheduled seven-day mission trip. The blunder cost the group more than $1,800: $880 for a hotel for the night, $530 for an unused hotel in Mexico, $320 for airport meals and $150 for a rented bus.
Davis told the Lexington Herald Leader that he has taken multiple mission trips and that two hours always has been enough at the airport.
"These kids had to raise $1,500 to go on this trip, and they missed two days of it," he said.
The gate employee told Davis the blunder was the group's fault. Davis wants American Airlines to acknowledge fault. 
"I want them to admit that it was their fault," Davis said. "We were just trying to get there to do something for the Lord. Their mistake hindered our trip."
Even with the mistake, he added, "it was a great trip."
On Facebook, some readers said the group should have arrived three hours prior to takeoff for an international flight. Others, though, defended Davis.
"American should reimburse for all expenses and give everyone a free ticket," one person wrote. 
Michael Foust is a freelance writer. Visit his blog, MichaelFoust.com.
Photo courtesy: Unsplash/Ross Sokolovski
---
---