Michael Foust
| ChristianHeadlines.com Contributor
| Friday, March 17, 2023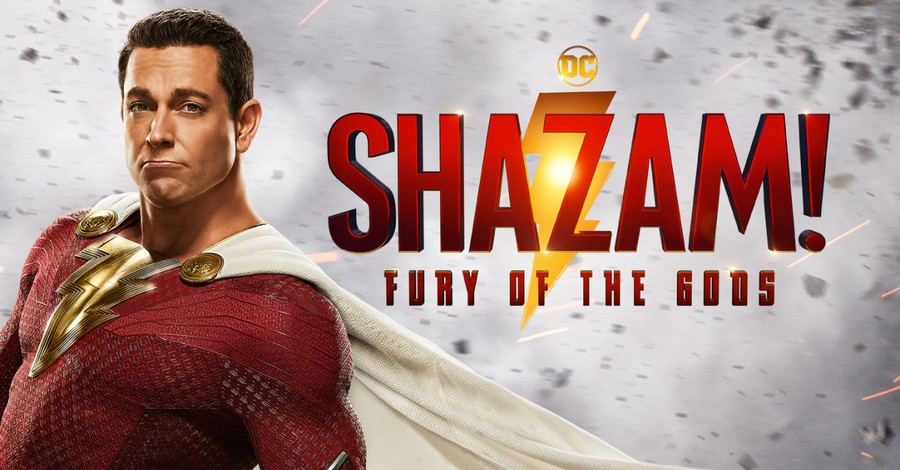 Billy is a talented teenage boy who doesn't want to grow into adulthood.
He's 17 and living in a foster home. He loves his foster parents. He loves the rest of his foster family, too.
But in a few short months, he'll turn 18, which means his foster parents won't be receiving checks to tend to his needs.
"Like everyone on Earth, we have to get a job or leave home," his foster sister Mary tells him. "Nothing lasts forever."
Of course, Billy already has a pretty impressive side job – that is, as a superhero. He "took" that job a few years back when an aging wizard gave Billy his powers, instantly turning an insecure boy into a powerful crimefighter named "Shazam." Every time Billy shouts that word – "Shazam" – he turns into a superhero.
And now, Billy has his biggest mission yet. It seems three daughters of the Greek god Atlas have invaded Earth in search of a powerful staff and a magical apple that is the so-called "seed of life." If they find both, then Billy and everyone on Earth will be destroyed.
Can Billy – that is, Shazam – stop them?
The new film Shazam! Fury of the Gods (PG-13) follows Shazam/Billy (Zachary Levi) on his quest to protect not only his fellow earthlings but also his foster family.
Here are three things parents should know:
Photo courtesy: ©Warner Brothers, Used with permission.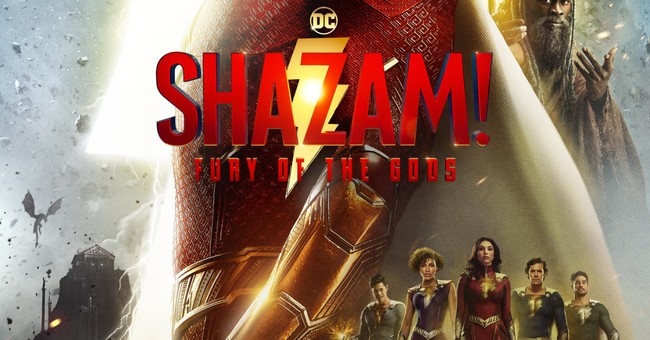 1. It's More than Just 'Shazam'
The movie's poster hints at the plot: Although Shazam/Billy Batson dominates the artwork, a bevy of other superheroes are pictured on the bottom right. So far, though, these new superheroes don't have flashy names. It's just Super Hero Freddy, Super Hero Darla, Super Hero Eugene, Super Hero Pedro, and Super Hero Mary. All six live in a foster group home, although their foster parents know nothing of their side hustle. (If you watched the tail-end of the previous film, you likely knew this was coming.)
Together with Shazam, they form a six-member squad that is similar to DC's Justice League or Marvel's Avengers but with a different name. (The mid-credit scene reveals their new moniker.)
In Fury of the Gods, Shazam and his friends must battle the three daughters of Atlas. The plot thickens when one of Shazam's superhero friends falls in love with one of Atlas' daughters, forcing both to make tough decisions.
Photo courtesy: ©Warner Brothers, Used with permission.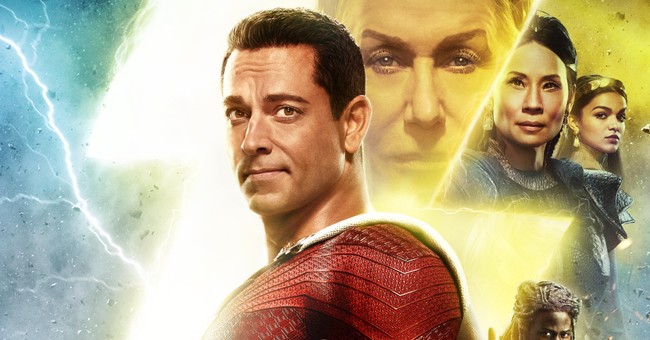 2. It's about Family, Foster Care and Hilarious Fun
Fury of the Gods follows two plots: 1) Shazam/Billy and his friends finding their way in the foster care world, and, 2) Shazam/Billy and his friends battling to save Earth. (With the exception of Mary, all of our superheroes morph into older, different-looking people when they transform.)
The film opens with Shazam/Billy lying on a therapist's couch, revealing details about his childhood as he seeks answers for why he feels so rejected. ("I never met my dad. My mom abandoned me at a Christmas carnival.") Of course, with the Shazam series being DC's funniest franchise, we also get plenty of humor. (The therapist gets into a debate with Billy and reminds him that Billy was also rejected by the city: "Rejected by city," the newspaper headline screams over a photo of Shazam.)
From there, we watch Shazam and the superhero group save dozens of lives on a collapsing bridge. (Alas, the TV media blames them for the collapse: "Philly Fiascos destroy bridge," reads the chyron.) In the "post-game locker room," Shazam/Billy replays footage of the rescue as we hear the tune from ABC's Wide World of Sports.
The plot then turns to Billy's foster brother Freddy, who gets bullied at school but never backs down. He falls in love with a new girl, Anne.
The film spotlights a biblical truth: family doesn't require a bloodline. Billy and his foster family aren't biologically related, but they love one another. They support one another. (Toward the end, his foster mother tells him: "You will never age out of your home – never.")
Photo courtesy: ©Warner Brothers, Used with permission.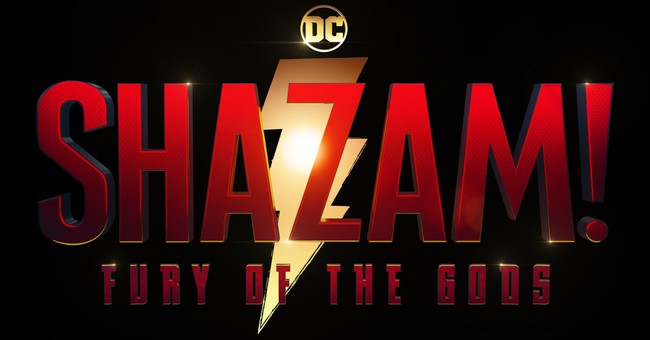 3. It Encourages Sacrifice and Selflessness, But …
Underlying the film's focus on family are solid messages about sacrifice and selflessness. Billy and his foster siblings put others first. (At least three characters in the film face near-certain death because of it.) They work together. They rarely squabble.
For fans of mythology, we get to enjoy fascinating creatures we rarely see in superhero films: a cyclops, a minotaur, a griffin (a flying lion) and even a unicorn.
Unfortunately, these positive lessons and fun plots are slightly marred by the film's PG-13 content. Fury of the Gods includes the explosions, fights and battles that you expect in a superhero film, but it also includes a few things that may give some parents pause. We see a character get speared by a dragon through the torso. We see a man, seemingly hypnotized, walk off a building to his death. We see dozens of people turn into zombie-like creatures by Atlas' daughters. As in a handful of other superhero films, the Greek gods are promoted as real. (We see a wizard, too.)
Meanwhile, one of Billy's foster brothers tells his family he's gay (they're supportive). The film also includes coarse language, including brief strong language.
Fury of the Gods isn't as fun as its 2019 predecessor, but it nevertheless opens a new chapter in the DC saga that fans of the realm will enjoy exploring.
Rated PG-13 for sequences of action and violence, and language. Language details: B-lls (2), OMG (4), d---s (1), h-ll (5), a-- (5), s--t (5). Also, we hear most of an f-bomb before it's cut off.
Entertainment rating: 3 out of 5 stars.
Family-friendly rating: 3 out of 5 stars.
Photo courtesy: ©Warner Brothers, Used with permission.
---
Michael Foust has covered the intersection of faith and news for 20 years. His stories have appeared in Baptist Press, Christianity Today, The Christian Post, the Leaf-Chronicle, the Toronto Star and the Knoxville News-Sentinel.