Michael Foust
| ChristianHeadlines.com Contributor
| Monday, September 16, 2019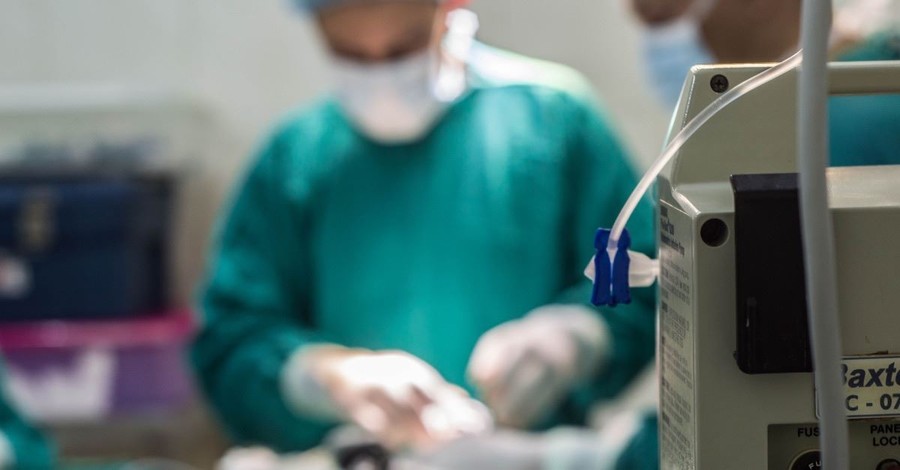 Pro-life leaders are calling for more regulation of abortion clinics after 2,200 fetal remains were discovered on the property of an Indiana abortion doctor after he died.
Ulrich "George" Klopfer performed abortions in South Bend, Fort Wayne and Gary, Ind., over several decades and was considered one of the state's most prolific abortion doctors, according to the South Bend Tribune.  
But after his death Sept. 3, family members found 2,246 medically preserved remains of unborn babies on his property just across the border in Will County, Ill. The coroner now has possession of the remains, the newspaper said. Klopfer was 75 and conducted abortions for 43 years, according to the newspaper.
Law enforcement is investigating the matter.  
Indiana Right to Life President Mike Fichter said society "cannot just shake" its head at the horror and "walk away."
"These sickening reports underscore why the abortion industry must be held to the highest scrutiny," Fichter said. "We are calling on Indiana authorities to join in the investigation to determine if these fetal remains have any connection to abortion operations, or personnel, in Indiana."
The discovery, Fichter added, raises numerous questions. 
"Why were these babies preserved?" Fichter asked. "When and where did these babies die? Did the mothers of these babies know their remains were going to be preserved? … Were these babies being preserved in order to be sold to universities or research facilities? Are there staff members of Dr. Klopfer's operations complicit in the preserving and transportation of these remains? Are there other Indiana abortion doctors doing the exact same thing, even today as we speak?"  
U.S. Rep. Jackie Walorski (R-Ind.), who represents the South Bend area, also called for more oversight.
"Every human life is precious, and every woman and baby deserves care and respect," Walorski said. "This tragic case shows why abortion providers must be held to strict guidelines and face rigorous oversight. I will be looking into federal legislation to ensure the remains of aborted babies are always treated with dignity, including in the case of chemical abortions.
"State and federal authorities should conduct a full investigation into this case and take any steps necessary to protect Hoosiers, including the unborn, from unsafe practitioners," Walorski added.
Ellyn Stecker, a retired family doctor who defends legal abortion, urged the public to wait on the investigation to be completed.  
"We should not jump to horrible, negative conclusions until we have more information," Stecker told the South Bend Tribune. 
Related:
Hollywood Invests Record $2.9B in Georgia, Despite Boycotts over Pro-Life Law
Planned Parenthood Closes 2 Ohio Clinics due to Trump Pro-Life Rule 
Buttigieg: 'Life Begins with Breath,' Bible Backs Late-Term Abortion
Bernie Sanders: I 'Strongly Support' Abortion to Slow Population Growth
Facebook Labels Pro-Life Videos 'False News,' Limits Their Distribution
Hospital Forced Catholic Nurse to Assist with Abortion, Trump HHS Says
It's Official: Planned Parenthood to Lose $60 Million Under Trump Pro-Life Rule
Michael Foust is a freelance writer. Visit his blog, MichaelFoust.com.
Photo courtesy: Marlon Lara/Unsplash
---
---