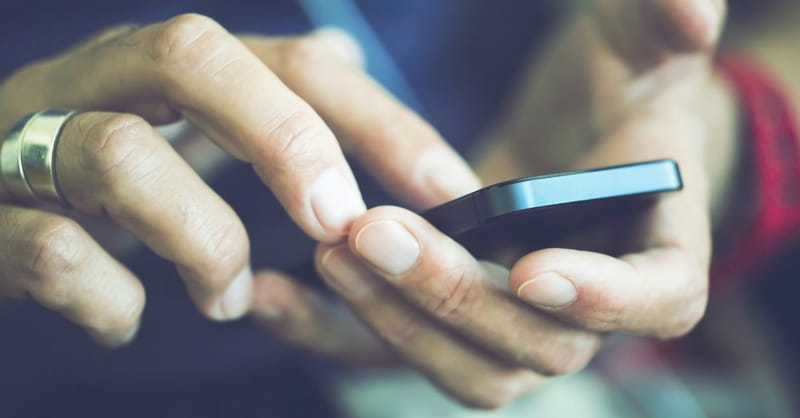 ---
The verse most highlighted, shared and bookmarked in the YouVersion Bible App in 2017 was Joshua 1:9, which says, "Have I not command you? Be strong and courageous. Do not be afraid; do not be discouraged, for the Lord your God will be with you wherever you go."

 You Version, a free Apple app introduced and run by Oklahoma City based Life.Church, began ten years ago and has been downloaded in every country since. KOCO5 News quoted Life.Church innovation pastor and app founder Bobby Gruenewald who stated, "The very first weekend in 2008, we saw 83, 000 people install the Bible App on their phone just in three or four days." The YouVersion website reports 300,000,000 installs and counting.

 

The app, among the very first batch of free Apple apps ever released, remains free ten years later. "We have never regretted that the app is free, in fact, it's something that the church here really felt called to do," Gruenewald said. "And I believe that that's part of the reason that God's blessed it." KOCO News states that Gruenewald thought of the idea while standing in an airport line.

 

In a world consumed with technology, and generations coming up with personal devices on hand at all times, this app continues to lead the way in providing a relevant channel to read the Bible. A recent press release from YouVersion reported that 19.7 billion chapters of the Bible were read and listened to this year, followed by 1.4 billion highlights, bookmarks, and notes. Users of the app read 532 chapters every second of every day on average in 2017.

 

Although the progress in increasing Biblical translation has been historical, there are still many around the world that don't have access to the Bible in their own language. YouVersion hopes to continue the momentum that began a decade ago, with a goal to reach 99.9 percent of the world's population by the year 2033 with New Testament translation. Gruenewald was quoted by Christianity Today stating, "In recent years, technology has made it possible to accelerate Bible translation like never before. There's incredible momentum around this effort that we know won't stop until every person has Scripture available in their heart language."

 

Photo courtesy: ©Thinkstock/zozzzzo

Publication date: January 5, 2018

Meg writes about everyday life within the love of Christ as an author, freelance writer, and blogger at Sunny&80. Her first book, "Friends with Everyone," is available on amazon.com. She earned a Marketing/PR degree from Ashland University but stepped out of the business world to stay at home and raise her two daughters. Besides writing, she leads a Bible Study for Women and serves as a Youth Ministry leader in her community. She lives in Northern Ohio with her husband, Jim, and two daughters.