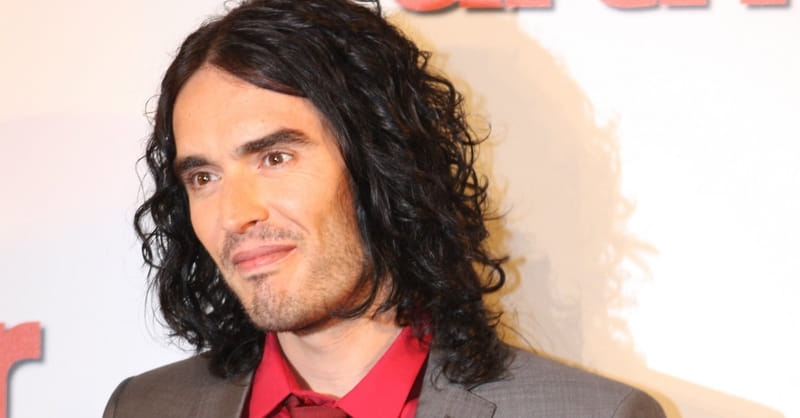 ---
Russell brand is known for his outrageous comic bits as well as his struggle to recover from a life filled with all types of addiction. After struggling for over a decade,he found healing in the 12-step program, which is based on Christian values.  In an interview with Relevant Magazine, Brand spoke to all those struggling with addiction, encouraging them, "Admit you have a problem. Believe it's possible to change, and ask Him for help. Invite Him in … Capital H's, of course."
Brand released his latest book at the end of 2017, titled, Recovery: Freedom From Our Addictions, in which he discusses his personal history with addiction. Discussing the release of his book and his new comedy show "RE:BIRTH" with the BBC, Brand stated that in his opinion "Society is collapsing, and people are starting to recognize that the reason they feel like they're mentally ill is that they're living in a system that's not designed to suit the human spirit.
At the age of 42, Brand can speak from multiple platforms of addiction, including hard drugs, alcohol, fame, and even bulimia.The New York Times covered the release of his book, in which he adamantly stated that the 12-step program saved his life. His new book contains his own spin on the famous recovery program, created by the founders of Alcoholics Anonymous.
Brand married Laura Gallacher in 2017 after the couple welcomed their first child in November of 2016. The Christian Post reported that  being a father, sobriety and God have changed him as a man. He told Relevant Magazine,"If Christ consciousness is not accessible to us, then what is the point of the story of Jesus, you know? He's just a sort of a scriptural rock star, just an icon. Unless Christ is right here, right now, in your heart, in your consciousness, then what is Christ?"
Photo courtesy: Wikimedia Commons
Publication date: January 5, 2018
Meg writes about everyday life within the love of Christ as an author, freelance writer, and blogger at Sunny&80. Her first book, "Friends with Everyone," is available on amazon.com. She earned a Marketing/PR degree from Ashland University but stepped out of the business world to stay at home and raise her two daughters. Besides writing, she leads a Bible Study for Women and serves as a Youth Ministry leader in her community. She lives in Northern Ohio with her husband, Jim, and two daughters.