Maina Mwaura
| ChristianHeadlines.com Contributor
| Tuesday, May 5, 2020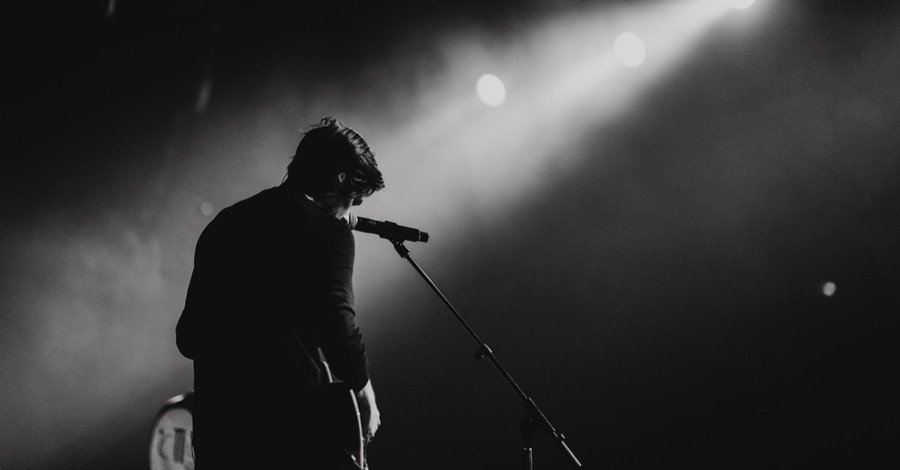 ---
The sprawling Dunwoody Baptist Church campus is usually brimming with activity, from their childcare center to the many daytime activities that usually take place on their campus. Driving onto an empty and quiet lot almost seems off-centered.
As I entered the chapel area, it was clear that things had changed at Dunwoody. A sign hung on the door indicating that church services would be recorded from the sanctuary, but in-person services would not be held.
Like many churches across America, Dunwoody Baptist has been closed for weeks amid the COVID-19 outbreak and has shifted all of its activities online.
As I waited for my time to interview praise and worship artist Al Denson and minister of music Robert Comeaux, I sang aloud in the empty chapel and thought about how much our world had changed in the last 7 weeks.
Denson, who lives in Houston, was in town to record three worship services for Dunwoody, which Comeaux couldn't be more thankful for.
"Before COVID-19, having Al come in and do three weeks for us would have been next to impossible," Denson shared with Christian Headlines.
It's not unusual for Dunwoody, or other churches, to record music for upcoming weeks.
When asked what it has been like leading without an audience in front of them, Comeaux shared that he misses the congregation's energy and participation. He also noted, however, that leading alone can have some benefits.
Denson, who owns a ranch in Dallas, TX, and is the President of the annual Worship Experience conference, echoed Comeaux's sentiments noting that recorded worship allows it to be more laid back and stripped down.
"When we're leading for video, everything is stripped away from the lighting and sound that usually go with a Sunday morning worship experience," the worship artist shared.
He also pointed out that he loves the intimacy with God in worshipping alone.
He said, "In my chapel, back on the ranch, I love sitting at the piano and just worshipping."
Both men also reflected on how much they have cherished spending time with their family on Sunday mornings, a luxury not all worship leaders and singers get to regularly enjoy.
"This past Sunday," Denson shared, "my family and I went to take the Lord's Supper just as a family." The experience, he said, was something he will never forget.
Comeaux shared that his family too got to spend some extra time together. The worship leader shared that his family watched several church services together over the weekend.
This led us easily into the next topic: comparison.
Both men voiced concern when thinking about how worship leaders watching other services could lead to comparison and feelings of inadequacy. Denson is clear that although we may feel the need to want to compare, the worship leader should remember who they are singing to, not the people in the room or those watching from elsewhere. Denson and Comeaux are clear that a worship leader's or a worship singer's main audience, no matter the circumstance, must be Jesus.
Watch Christian Headlines full video interview with Al Denson and Robert Comeaux here.
Photo courtesy: Priscilla du Preez/Unsplash