Maina Mwaura
| ChristianHeadlines.com Contributor
| Friday, March 26, 2021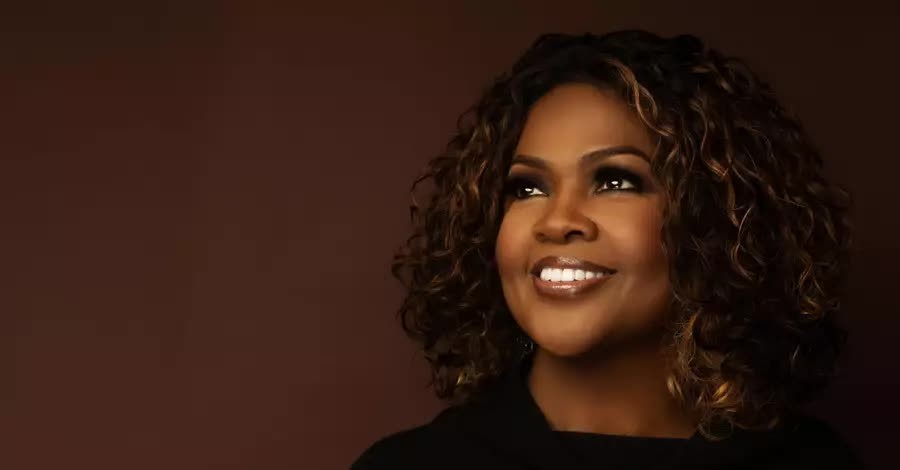 March is Women's History Month, and I love having the privilege of highlighting influential people's stories. One such person is Gospel music legend, CeCe Winans.
Until recently, Black women have been left out of the celebration of Women's History Month. Black women were left out of many women's rights' conversations and movements. When you look at the history of Black women, it is clear we have a lot to learn from them.
Winans recently gave me an extended interview where she looked back on her decades-long career while also providing a behind-the-scenes look into her new project, Believe for It, which is the first live recording she's done in Nashville.
During my time with her, Winans expressed the importance of valuing Black Women, always but especially during Women's History Month.
As Winans jumped on the zoom call, she immediately shared the importance of being "life-givers."
"I think as Christians, we should live a life of giving life to those we meet," Winans shared.
Like many Black women, Winans is a life-giver in her community. It has been said that the only reason why the Civil Rights Movement happened is because of the life-giving spirit of Black Women.
Black Women like Winans deserve our respect not just for what they have offered but also because so many of them are the spiritual backbones of their communities.
"It's the word of God that keeps us stable," Winans shared.
As a Black man, I can still remember my mom praying throughout the halls of our house for my sister and me in the wee hours of the morning. My mom reinforced in me the necessity of respecting Black Women, many of whom have the living God residing and ministering through them.
Black women had such an essential role in the fight for civil rights. Even before that, during the abolitionist movement, abolitionist Sojourner Truth gained prominence and was even able to meet with President Abraham Lincoln. She is believed to be one of the first Black women to meet with a President. In Michael Gerhardt's book, he lists Truth as one of Lincoln's mentors, although they only met one time. Truth left such a lasting effect on Lincoln's life that she describes her time with him as being meaningful. It's stories like this that remind me of how powerful and influential Black women can be despite often being looked down upon or demeaned.
Winans, who got her start at Jim and Tammy Baker's PTL Club, was one of the few Black Christian singers of her day to be featured on a major Evangelical Television program. "We grew up in a Black world in Detroit and were fine with it," Winans said. "I can remember the next day after appearing on the show, recognizing the power of television," she shared as she recalled people recognizing her and her brother BeBe while they were out shopping. "God was putting something together at the time for the long haul," she shared.
The long haul describes what many Black women will do in caring for others no matter the circumstance.
When people ask me what's it been like living in a home with primarily women, the first thing that jumps to my mind is the patience and guidance God knew that I would need as a boy and now as a man. Since birth, black women have been committed to me, and it is something I hope I never forget.
I've been privileged throughout my years to live, work and minister alongside many incredible Black women who, like Winans showed me during our time together, have lived out their faith for all to see.
In describing her recent live musical recording, Winans is clear that she knows who she's singing to. She boldly states, "I always say that I sing for an audience of one. … I can't take credit for what God has done in my life. I just want to be in His presence," she shared.
There is so much more that I'd love to say about Black women.
I recently had the privilege of interviewing two of the main producers of the celebrated PBS Black Church documentary, which I would encourage everyone to check out. Following my time with them, I found myself choked up thinking about where we would be as a nation without the Black Church and the fortitude of Black godly women such as Winans.
Winans further reminded me that in this fallen world, it is the presence of God in Black women that makes them extraordinary in why they should be celebrated during women's history month.
The views expressed in this commentary do not necessarily reflect those of Christian Headlines.
Photo courtesy: ©CeCe Winans/CMONCreative/Elijah Rodney
---
---