Maina Mwaura
| ChristianHeadlines.com Contributor
| Wednesday, June 23, 2021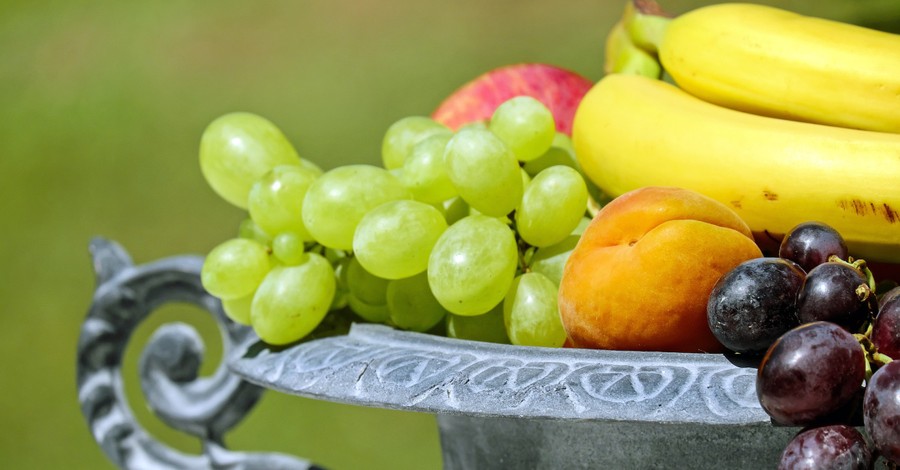 Many who know me know that I hate eating fruit. When I go into our local grocery store, I try to avoid the fruit section. Even though I know that it is important for me to eat fruit, and my wife and doctor have told me that if I don't eat more fruit, I'm putting my health at risk and possibly shortening my life expectancy, I still avoid it. I need to change that. Eating fruit and vegetables is a must for a healthy life.
Just as our physical bodies need fruit, our spiritual form does as well. Scripture tells us so using expressions and metaphors about fruit—good and bad.
In Paul's writings in the book of Galatians, he shares about the Fruits of the Spirit. He explains that as Christ-followers, these spiritually nurtured fruits will be evidence of our discipleship—good or bad.
If we are honest, within our country's current season, the body of Christ's fruit has encountered environmental and social disruption, and in some regards, our own cultural error has poisoned the soil. We have watched prominent leaders fall to character issues. We've witnessed racial conflict and injustices. We battled a pandemic and were challenged with learning how to live amid its uncertainties. And in many regards, with so many narratives telling us different things, we have lost the semblance of who we even trust. And some believe the church has fallen short of its actual existence and calling.
This commentary is not about pointing fingers or judging why certain leaders have failed or fallen. It is quite the opposite. I am simply prodding those of us who profess to follow Christ to take a hard look inward, and ask ourselves, "How is my fruit?"
Many theologians argue that Paul offers his most brutal critiques on the churches that he planted. Some theologians have said Paul offered his harshest critique on the church of Galatia because of his love for the church and the extended length of time that he spent with the people there.
Here are five ways that we can examine what fruit we should be presenting to the world as believers of Christ.
Do I understand the calling that God has placed on my life?
Mark Batterson pastors one of the most influential churches in the D.C. area, National Community Church.
National represents a diverse body of believers, including people from all walks of life, yet for Batterson, one thing seems clear, he has been called to love a culture that needs Jesus.
When I last caught up with Batterson, he told me the story of how the Mayor of D.C. asked him to think about opening a daycare center since the city was in need of them. For Batterson, deciding to say yes was easy because he knew that the calling on his life and on the National was to honor God through helping others, no matter how much it interrupts even his own desires.
Ministering in Washington can be challenging, but Batterson has decided to ignore the noise of politics in order to minister well in this post-Christian culture.
Batterson also shared that before he decides to write a book, he makes sure that God is in the room and his keyboard is seen as his time of worship. For Batterson, writing is his calling, and it is the outlet by which he can share Christ with a broader culture.
I think we all can learn from that. In a sea of social media tweets and messages, we must remember that God still speaks, and we should listen and obey his call.
I also believe that when we exhibit the Fruits of the Spirit in our calling, we are telling the world, as Paul was the Galatians, that we have been set apart and have been called.
Am I living a lifestyle of humility?
When I spoke with Crawford Lorits, he made it clear that having a humble spirit is necessary for maintaining a long-standing ministry.
"God can use anyone. He even used a donkey," Lorits reminded me. Lorits' perspective is that leaders who have been called to the kingdom of God don't become celebrity pastors.
Those who have followed Lorits will have seen his hand in many different ministries, from helping start the influential Oak Cliff Bible Church with Tony Evans to entering his first pastorate in his fifties.
Before I interviewed Lorits, I asked several people what they thought was his defining characteristic. They all came back saying he is a man of humility, which may explain why he seemed so at peace during our times together. Humility always breeds peace, which is what the lost culture needs to see from us.
I believe that when we are living a life of humility, we get more opportunities to practice in the fruit of self-control, which may explain why Paul stressed it to the church at Galatia.
When we are living out the fruits of the Spirit, people may question why we act differently from others in this lost culture that is not bearing fruit.
Are we keeping our eyes on the Kingdom of God?
Max Lucado has a way of reminding us that we must keep the kingdom of God in front of everything we do and say.
When I asked Lucado in an interview a few weeks ago why he writes books that are so simple to read, he shared, "I write books for people who don't like reading books." Lucado's books are for people who have a relationship with God and for those who don't.
Lucado is keenly aware that if it hadn't been for God, he would still be a drunk. "I'm thankful that God saved and used a drunk like myself," he shared.
I believe knowing where we came from will help us keep our eyes on what is to come, which is the Kingdom of God.
I also believe one of the reasons why Paul was so passionate about his words to the Galatians was because he wanted them always to remember that the Kingdom of God was proximate. That if we minister to an unbelieving world, we must recognize that our witness matters to people watching to see what the difference is within us.
Am I willing to be a part of an authentic community of Believers?
It's been said that behind every strong man is a great woman, and I'd have to agree with that in the case of influencer and speaker Cary Niewhof. Earlier in the year, I spent some time with his wife Toni, who has written a practical book on marriage titled, Before You Split. I've always been a person who loves healthy community groups, so hearing Toni make a passionate plea for community groups when it comes to the issue of marriage just reinforced it.
"Healthy couples are in healthy communities," Toni asserted. She added that in the case of most couples who decide to get a divorce, there has usually been a break away from their community. Toni and I would both say that being a part of a community group doesn't mean that trouble and the issue of sinful behavior will diminish, but the chance of going astray seems to lessen when a part of a community, perhaps because communities hold each other accountable.
I think one of the reasons why Paul is making such a passionate plea to the church of Galatians is because he had done life with them, and he knew their potential. When you and I are a part of a healthy community of people, I think the same will happen for us.
When I look back at some of the leaders who have fallen, there often seems to be a lack of healthy communities.
Are we willing to be held accountable?
Living in the culture we live in today, phrases like "cancel culture" can combat a word like accountability.
Mark Batterson may have said it best, "It's time for us to get back to the basics so that we can win the day that God has for us." In the news stories I've read about fallen leaders, the word accountability has either been missing or was misapplied.
I believe a pivotal way to keep ministry effective is to have a group of people who can hold leadership accountable. And the makeup of that group matters. Echo chambers rarely hold themselves accountable.
The word "spirit" shows up in the term "fruit of the Spirit" to remind us that the Holy Spirit needs to be applied to every area of our work and life. If we abide by the Fruit of the Spirit, we must be aware of and stay in His presence always.
Galatians 6:11 is one of the most vivid illustrations that we get of Paul. He is so passionate about what he's writing to the Church of Galatia that he takes the pen and scribes the words himself. If we are going to be people who exhibit the fruits of the Spirit, we must take up not only the pen but the cross to follow Christ.
The views expressed in this commentary do not necessarily reflect those of Christian Headlines.
Photo courtesy: Couleur/Pixabay
---
---