Maina Mwaura
| ChristianHeadlines.com Contributor
| Tuesday, May 12, 2020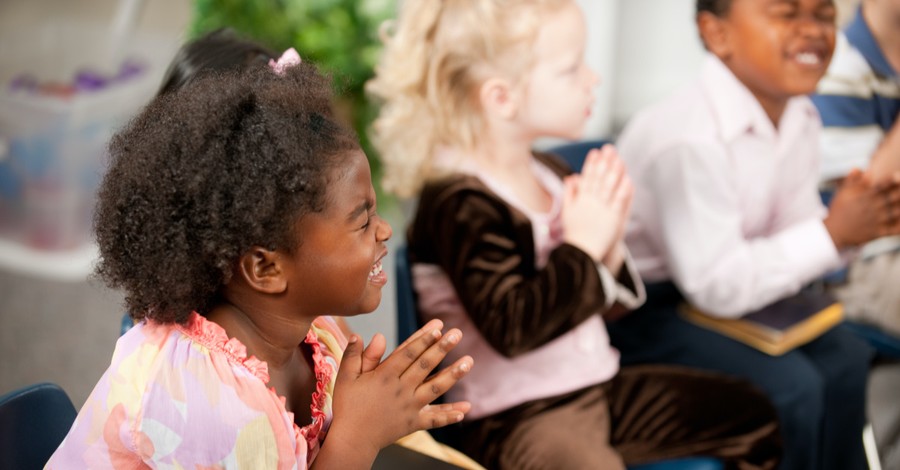 I don't know about everyone else, but when I see the VBS (vacation Bible school) initials, so many memories come up in my mind, from the countless Bible stories I learned to the simple but rewarding experience of having juice and cookies for refreshments. VBS is as iconic to the American church as apple pie and the 4th of July are to our country. However, amid the current global pandemic, the way VBS looks is having to undergo many changes.
Group Publishing, which serves 2 million children yearly with its VBS curriculum, is hoping to guide churches through the ever-changing landscape by providing resources that will help them meet the needs of even their youngest members.
While this year's VBS will undoubtedly face some new challenges, Group Publishing believes that churches are up to the task of providing safe and quality programming for children. Christian Headlines interviewed Group Publishing's VBS chief editor, Jody Brolsma, to gain some perspective and understanding regarding the new landscape churches and church leaders will need to navigate in a post-covid-19 culture.
This interview has been edited for clarity and length.
Jody, could you speak to how many churches you guys typically serve each summer?
We don't have an exact program count as many of our programs are sold through primary and secondary resellers. However, we estimate Group Publishing's VBS programs are experienced by almost 2 million kids each summer.
Why is VBS important for Children?
VBS is more important to kids than ever before. VBS is where more kids come to faith than any other single event. While church attendance is on the decline, VBS attendance is growing and it's not all church kids. Our research shows the number of kids from unchurched homes that attend VBS has been on the rise over the last decade. VBS may be the only place many of these kids will ever hear the name of Jesus.
Follow-up: In your opinion, do you think it's more important for children this year compared to previous years?
Without question. We've seen the COVID-19 situation turn our lives upside down but, as adults, we know life has its ups and downs. For kids, this may be the first trial they've ever experienced ̶ and it's a big one. The whole focus of our Rocky Railway VBS this year is "Jesus' Power Pulls Us Through." What a perfect message for kids who are going through such upheaval in their life!
There are a number of churches who are on the fence as to whether they should have VBS or not. Can you please speak into their concerns and safety issues they may be thinking about?
The situation and regulations will vary from region to region and that's obviously a primary factor to look at. Apart from that, our advice would be to first think about the "why." That's really the only question you need to answer. It's the answer that will determine how important VBS is to the kids in your community, and ultimately how important it is to your ministry. In my experience with children's ministers, if the "why" is important enough, the "how" just becomes another obstacle to conquer. VBS directors conquer obstacles every summer. Though the obstacle may look different this year, Jesus' power pulls us through.
As the current "new norm" is prohibiting many churches from hosting VBS in their physical buildings, what are some creative ways that churches can still conduct VBS?
It's been astounding to see all the creative ways churches are adapting to the present situation. We're seeing people create online VBS experiences. They're creating amazing livestream experiences combined with fun student packs so kids can follow along and do the VBS activities at home. Other churches are breaking their VBS into multiple sessions to host smaller groups. Still, others are planning neighborhood or backyard VBS experiences. We love seeing the church being bold in a time of crisis. It's a real inspiration to behold.
What is your prayer, as a VBS expert for this summer?
Our prayer for VBS this year is no different than every year. We pray that every child that needs to experience the love of Jesus and the love of His church, whatever their situation, will experience just that at VBS. We also pray that VBS will continue to strengthen families, grow churches, and make believers as it's done for the last half-century.
What tools and resources, can church look into, for help with VBS?
Our primary focus right now is to come alongside churches and try to help them adapt their program for whatever works best for them. We just released an online guide for our Rocky Railway VBS. It contains day by day program modifications and specific permissions for online use. We're doing similar resources for our Wilderness Escape VBS. We've created discounted student packs which are 10-kid collections of key resources that churches can drop into their own packaging to easily supply kids at home with VBS resources. These adaptations can be found on our website. We're now beginning work on adaptations for neighborhood and backyard VBS. And we'll continue to work to find ways to make VBS more doable this summer.
Photo courtesy: ©Getty Images/Fat Camera
---
---