Maina Mwaura
| ChristianHeadlines.com Contributor
| Thursday, December 10, 2020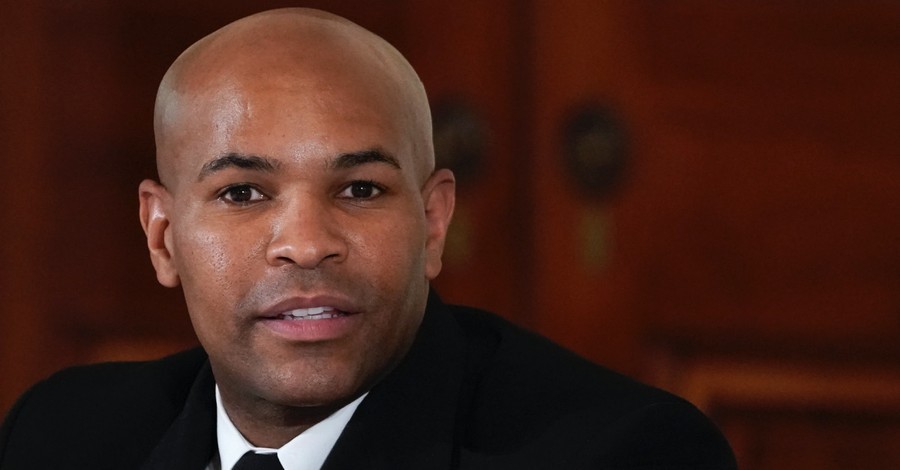 In an Interview with Christian Headlines, Surgeon General Jerome Adams encouraged Americans to continue practicing safety measures as the United States heads into another COVID-19 surge.
When asked how we can best prepare ourselves in the fight against COVID-19, Adams offers a solution to the problem, something he calls the "3 Ws."
He said, "We have to remember the 3 Ws:
Wear a mask.
Wash your hands
Watch your social distancing when dealing with COVID-19.
COVID-19 is a force that we must deal with head-on; however, there is hope on the way. Vaccines are on the way."
Adams also spoke to the anxiety and caution that many people have expressed about taking a vaccine, especially people of color.
"I understand the anxiety and fear that people of color have in taking a vaccine."
"We have to address the history behind why people of color may shy away from taking the vaccine," Adams asserts.
The Surgeon General then referred to the Tuskegee Syphilis Experiment which took place from 1932 to 1972. According to the Center for Disease Control, during the Tuskegee Syphilis Experiment, 600 Black Men, most of whom were poor sharecroppers, were told they would be receiving treatment for Syphilis, but researchers purposely misled the men and never gave them proper treatment for the disease.
"The experiment came out of the office of the Surgeon General," Adams said.
The Surgeon General then asserted that the nation's dark history concerning vaccinations requires trust to be rebuilt through layers of accountability in order to ensure what happened in Tuskegee never happens again.
According to Adams, "the Offices of Data, Safety, and Protection and the Human Research Protection office were created to keep us accountable."
Adams also encouraged Americans to get their flu shots. This week is national influenza week. "The need to take a flu shot couldn't be greater than this season," Adam emphasized.
Photo courtesy: ©Getty Images/Drew Angerer/Staff
---
---