Maina Mwaura
| ChristianHeadlines.com Contributor
| Wednesday, March 27, 2019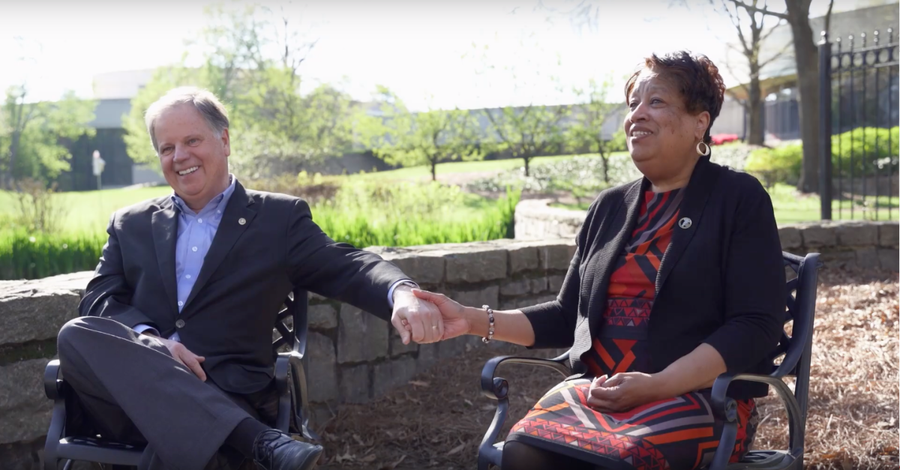 The minute that Barbara Cross – a well-established black city civic leader – walked in the door, Senator Doug Jones – a white freshmen senator from Alabama – left his table to embrace and greet Cross.
For the senator, this was not a typical meet-and-greet with a constituent; nor was it an ordinary meeting of two old friends. 
The two – who have known each other for decades – are kindred spirits. What brings these two together is hurt and celebration. Senator Jones and Ms. Cross both grew up in segregated southern Alabama and probably would not have ever known each other if it were not for the traumatic events of September 15, 1963 – a day that in many respects changed America's view on racial equality.
Cross grew up a pastor's kid and was reared in a great home where her father Pastor John Cross, was the minister of 16th Street Baptist Church. 
Barbara Cross recalls the events of September 15 noting that it started like any ordinary Sunday. That morning, she left her home early to go with her dad to church. Her goal was to prepare for the church's first youth Sunday. 
Cross still remembers her Sunday school teacher giving her an assignment to do before she would let her accompany her four friends to the restroom. 
As she reflected on the tragic day while sitting across from me, tears welled up in her eyes. Cross' four friends would end up being the casualty of America's deep racial division. Denise McNair, Addie Mae Collins, Carol Robertson, and Cynthia Morris Wesley would never return back to the Sunday school class they left that morning. Unbeknownst to them, three KKK members had planted a bomb inside the church the night before. 
Although it has been a little over 50 years, Cross can still remember the incident clearly. 
Senator Jones later met and became friends with Cross when he decided to take on the role of the lead prosecutor in the 16th Street Baptist Church bombing case. Jones would bring up charges against two of the men who had planted the bombs; both would later be found guilty and sentenced to life in prison. 
Senator Jones is clear that the Pastoral leadership of Cross' dad deserves the credit for keeping the peace that dreadful day. Barbra Cross recalled that following the bombing her father went into the crowd of people fleeing the church and encouraged them to remain calm. 
This interview, which will only be seen on ChristianHeadlines.com, tells the story of courage and forgiveness. While the bombing happened more than 50 years ago, there is still a lesson to be learned from that tragic day as America is still working to end racial divisions in our country.
Photo courtesy: Settle Video Productions
Video courtesy: Settle Video Productions
---
---