Maina Mwaura
| ChristianHeadlines.com Contributor
| Friday, April 5, 2019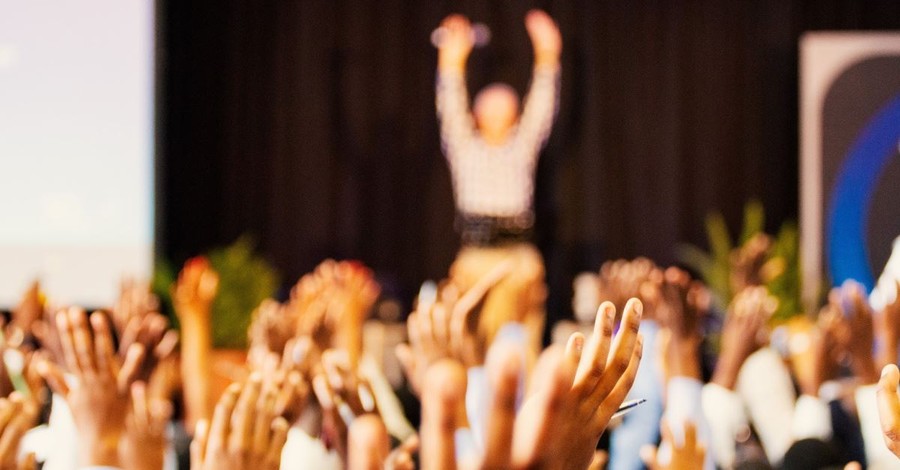 As I pulled up to the church in Southwest Atlanta, I could have believed that the women standing in line were excitedly waiting to get into a concert. Some of the women told me that they had been waiting for over an hour. One woman even shared that she drove over an hour to get to the event. For the women who were attending the "She's Still There Tour," there was no question as to why they were waiting in line. The women were there to see Chrystal Evans Hurst, the daughter of megachurch pastor Tony Evans. 
A few years ago, many of these women would have never heard of Hurst, but now she is a force to be reckoned with. Hurst herself is even amazed by what God has done in her life. 
The author and speaker is authentically honest about her life including when it comes to deeply personal things, like her shortfalls as a mother. 
When asked to describe herself, Hurst is clear that first and foremost she is a child of God. Chrystal is the eldest of Tony Evans' daughters and she doesn't shy away from the family name, but she is clear that her identity doesn't come from being an Evans, it comes from Christ.
Hurst recently penned her second solo book, Show Up for Your Life, where she points out the decisions she has made in her life that led to struggles, like having an unplanned pregnancy at the age of 19. 
The book, which is geared toward teenage girls and young adult women, works to help guide adolescents through the different seasons of life. Hurst believes that when we prepare to show up for life, God will meet us where we are at, no matter where we are. When asked if she is excited that she showed up for the things that God has called her to do, Hurst did not hesitate to say that she is. 
Before venturing into the writer and speaker world, Hurst was a career woman who worked in the corporate field and served at her local church her dad pastors, Oak Cliff Bible Fellowship.
She always knew she wanted to be a writer, in fact, she confessed that before it was revealed to her that it was the right season for her to be a writer that she had several books on her shelf that she had written.
Hurst said in an interview with Christian Headlines, "I knew that I had always wanted to be a writer, but that would be in another season after my children were grown and on their own." 
She continued, "It wasn't until my dad approached me with the idea of co-writing with him one of his projects, that I had even thought about it for this season." 
Hurst worked with her dad to write the 2013 book Kingdom Woman.
Today, on a couple of months after the release of her sophomore book, Hurst is continuing to serve as her dad's full-time assistant, while she juggles writing and speaking engagements. 
In fact, during the interviewing for this article, her dad was texting her asking for information that he needed.  
In the Evans' home, Hurst credits her parents with calling out the best in their children to rise up to their gifts. This motivation is what Hurst wants girls to do who pick up her book to discover. To latch onto their purpose and desire and to run with it.
 Although Hurst is her own women, she credits her parents calling out the best in her, noting that without them, she probably wouldn't be where she is today. 
Because of this Hurst believe parents should read her latest book with their children. 
In the book, Hurst writes, "Drifts happen when we unintentionally move away from who we believe we can be, what we believe can accomplish, or where we hope our lives will take us."  
For Hurst – at least for a now – the path is straight as the lines of people waiting to hear her speak on a Saturday night. God has called her to be a beacon of truth through writing and speaking this season. This, she believes, is the calling that God has set before her.
Hurst just recently completed her "She's Still There" tour. Her next speaking engagement will be in Branson, Mo on April 6 where she will speak on women of joy.
Photo courtesy: Jaime Lopes/Unsplash
---
---