Maina Mwaura
| ChristianHeadlines.com Contributor
| Thursday, April 18, 2019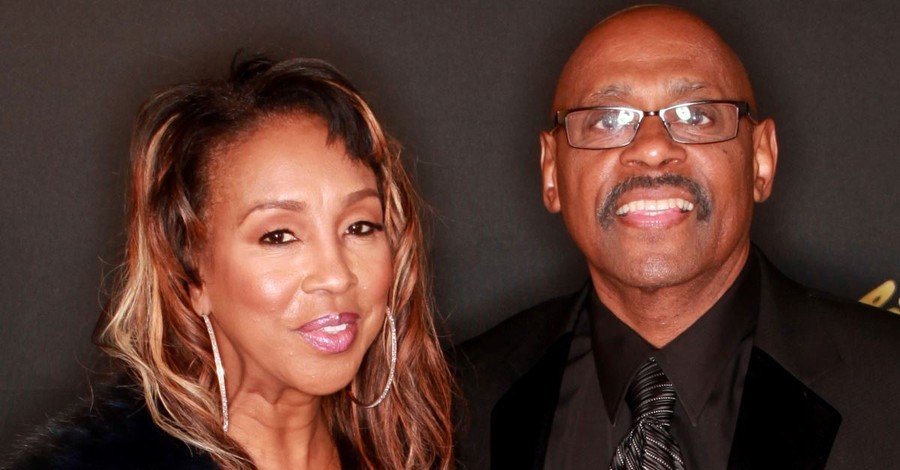 The environment outside of Changing a Generation Full Gospel Baptist Church is dark and cloudy. For the last two days, weather forecasters have been predicting that the weather in Atlanta would be bad. However, the mood inside the church is anything but that, with people bustling with excitement in anticipation of what God is going to do on this dreary Sunday Morning. 
One may wonder what the source of all this excitement is until they meet Pastor Debora Morton. 
Pastor Debra Morton co-pastors the Changing a Generation Church alongside her influential husband, Bishop Paul Morton. 
Bishop Morton is well-known for leading the Full Gospel Network, a church network that has become known as the fastest growing network of black churches in America. 
Having grown up in New Orleans and surviving Hurricane Katrina, the stormy weather does not seem to bother Morton. 
And on this day one thing is clear, Morton is not going to let the weather slow her down. The multifaceted woman is on a mission to do as much for God as He will allow her to do. Morton is a proud first lady but she's much more than that, she's a pastor, business leader, speaker and author who proudly serves alongside her husband. 
Without his wife being by his side, Bishop Morton expressed to me that so many of the pair's projects would have never gotten off the ground. When asked how she keeps up with the many tasks and titles that she's responsible for, she said, "It's a mindset and I believe that God has anointed me for it." 
In her latest book Beyond the Storm, it is also clear that God has gifted Morton to lead in many different areas of life. Deborah expressed she's always been able to balance many things at once, but it has always been because of God. 
When speaking with Morton it is clear that she loves her husband and counts it a joy to serve alongside him. The couple has two churches in two state locations. The Morton's run the Changing a Generation Church in Atlanta, Georgia and the Greater St. Stephens Church in New Orleans, Louisiana, which the Morton's started after Hurricane Katrina lead many of their parishioners to leave the state. 
This devastating storm was also what inspired Morton to write Beyond the Storm, a book she says she wrote to help people navigate between the different storms in their lives.
Going through life storms isn't anything new for Morton. Before the writing process, Morton shared that her granddaughter and sister passed away. Morton revealed that the loss was devastating and caused her to experience a mental breakdown. 
As she worked through her own personal storm, she realized that if people would look at the inner eye of the storm they would see that God watching over them and guiding them through their hardship. 
For many of us, however, the eye of the storm as where the crisis lives. In my conversation with Morton, she encouraged people not to miss God in the middle of a crisis noting that he always has our best interest in mind. 
When asked how she got through her storms Morton's response is clear, she had to choose to thrive instead of just surviving. This choice, she says, is why she's been able to lead and serve alongside her husband and handle the many assignments and titles that she's responsible for. Morton believes that the reason God has given her so many opportunities is not because she is better than any other first lady-or even different. Instead, it's because God has been more than faithful in giving her what she likes to do. At the end of the day, it's about knowing that what God has called you to do outweighs any storms or responsibilities that you may have.
Photo courtesy: Getty Images/Royce DeGrie/Stringer
---
---