Maina Mwaura
| ChristianHeadlines.com Contributor
| Updated: Jul 25, 2019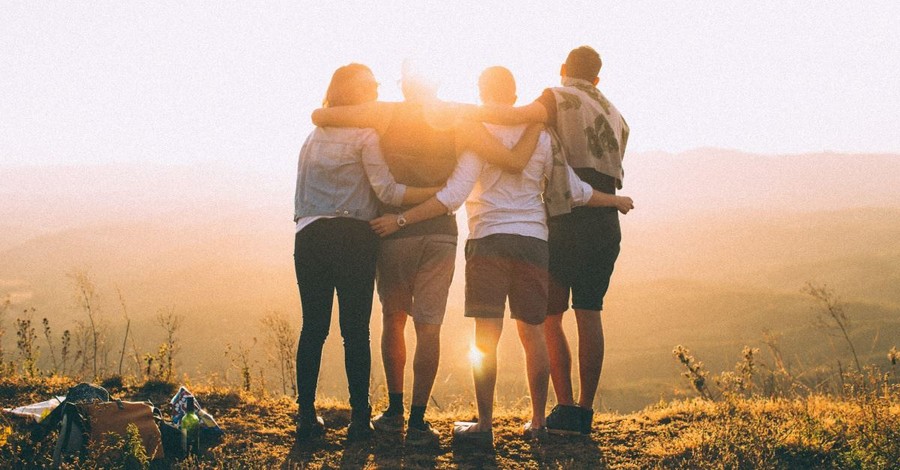 I had no idea what I had in mind for my conversation with Max Lucado, but I knew from the second the conversation began that it would be both challenging and delightful.
Lucado – who is the bestselling author of 32 books – shared that he is "content and happy" in this season of his life, but he cannot say the same for the state of our society. Our society and the body of Christ, he argued, are not happy and content right now, and it bothers him greatly. 
His new book How Happiness Happens isn't due out until this fall, but with it, Lucado is on a mission to help people find lasting joy based on the teachings of Jesus. 
Lucado shared that the season of life that he is in right now – which includes being a family man and pastoring his church – is a great place to be, but his happiness transcends his circumstances. This is the same message he hopes society and the body of Christ will heed. 
Although Lucado is happy and content in his own personal life, he has a deep concern on why the body of Christ is not.  Research says that "1 in 3 people are not happy," Lucado shared, adding, "and it concerns me." 
During the 2016 presidential election, Lucado was not shy about stepping into controversy because he believes the state of politics affects the happiness of the people in our society. Lucado believes that our political culture and present national discourse is not helping or serving our culture well. "Our society is politically divided more than ever before, I haven't seen anything like it before," the Oak Hills Church pastor shared.
So, how do we fix the division and general lack of happiness? Lucado believes there are three solutions. 
First, Lucado believes that believers – and non-believers for that matter – need to hold political leaders accountable for their words and action. "Political leaders need to model civil discourse with one another," the Texas pastor asserted. In a 2016 op-ed in the Washington Post, Lucado made it clear, that to him, this includes the actions of the President as well. 
Second, Lucado believes that Christ-followers need to love our neighbors well, even if we do not agree with them. "There are some issues that I am passionate about and believe that some of them are a sin, however, I am called to love my neighbor," he said. To Lucado, this does not mean not maintaining Biblical truths, but it does mean civility. Lucado points to name-calling as an example of how not to show love to your neighbor.
Third, Lucado believes that when we see a better version of ourselves, we will truly understand the mission that God has called us to be on. When we see and treat ourselves better, the pastor argues that we will be more likely to treat others respectfully and with Christlike love.
Lucado's new book dives even deeper into the ideas of happiness in our personal lives and in society. How Happiness Happens is expected to hit the market on September 3, 2019.
Photo courtesy: Helena Lopes/Unsplash
---
---