Maina Mwaura
| ChristianHeadlines.com Contributor
| Wednesday, May 27, 2020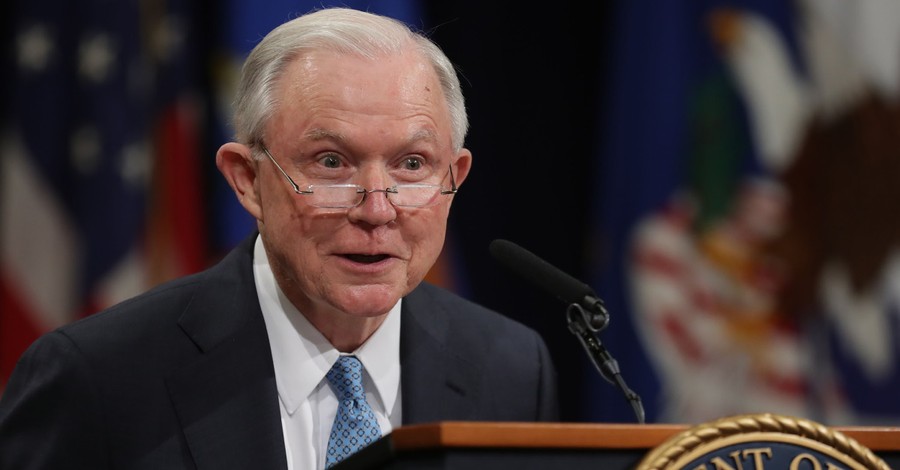 From his first 'hello,' Jeff Sessions begins to explain why he wants to get his old job as Senator for Alabama back. Sessions had been Alabama's Senator for more than 20 years, before leaving to become the U.S. Attorney General for the Trump Administration.
In an interview with Christian Headlines, Sessions shares that he was thankful to have held the post of Attorney General and believes he did a good job in the position.
"People may not know how many things went well," Sessions shared.
One of those people who feels that things didn't go well is his boss, the President of the United States, who made it clear in a recent interview with Meet the Press that if he had a "do-over" he would not hire Jeff Sessions.
Yet Sessions' support for the president seemed unshaken. "The President and I share ideas on how to make America great," Sessions shared before noting that now, he is simply looking to be reelected as a Senator for Alabama.
"My head and heart are in the right place," Sessions shared. "I came out of the soil of the ground in this state. My family background is from Alabama. So, this is a state that I'm not only from but one that I deeply love."
Sessions realizes being passionate for the state does not guarantee him the trust of the people he once held.
Still, he is hoping the work he has done to strengthen religious liberty and his deep conservative background will remind the people of Alabama that he is one of them.
Sessions is bold in his stance on Religious Liberty, a stance he accredits to the strength of his relationship with God.
A devoted Methodist, Sessions believes that one's faith should dictate how they lead and see the truth. "If you don't believe in God, you don't understand objective truth," he asserted.
Sessions believes that truth is on his side in getting both regaining his Senate seat and restoring his relationship with the President.
"I was the first Senator to endorse the President because of his drive and leadership. The president and I have never disagreed on key policies," Sessions said.
"President Trump will be re-elected and I can be a powerful advocate for him on a lot of important issues before he becomes a lame duck," he added.
Sessions' support for a man who has been critical of him and has even given his endorsement for the Alabama senate seat to his opponent is curious.
But Sessions sees himself as a loyal public servant. "It's not about me and my personal feelings, but what's right for the country," he shared.
His aptitude for service aligns with his faith and his belief that he's been called to serve by God. "We're all called to be servants," he asserts.
This seems to be in his core being. That even after being fired from one of the top jobs in the country by the President of the United States, he seems to move forward and focus on the calling that he believes comes from God. And a hope that the state of Alabama will give his job back to him. "I'm ready to hit the ground running if given the chance to lead."
Now it's up to the voters of Alabama to determine if he is ready.
Photo courtesy: ©Getty Images/Chip Somodevilla/Staff
---
---