Maina Mwaura
| ChristianHeadlines.com Contributor
| Published: Oct 06, 2020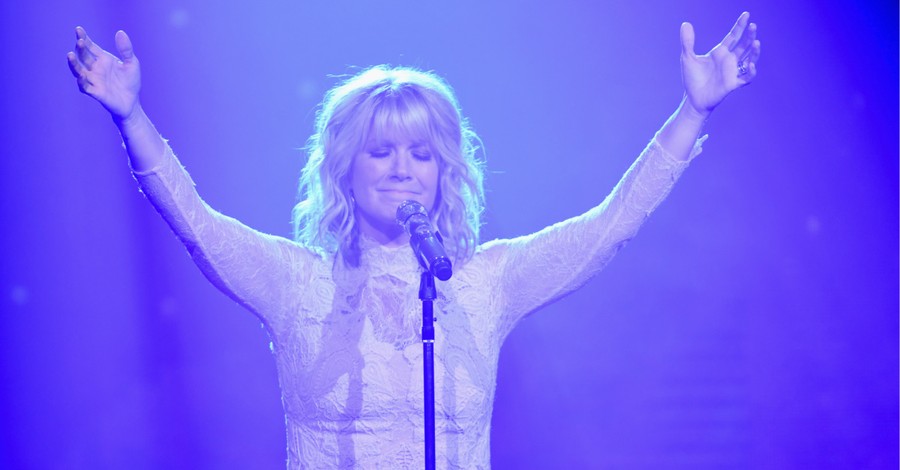 Singer-songwriter Natalie Grant is one of Christian music's most influential members.
Grant, who has been in the music scene since 1992, told Christian Headlines in an interview that while she seemingly has a sea of admirers now, that wasn't always the case. In fact, it would take well over a decade before she would see any numerical growth in her musical ministry.
But now, after nearly 30 years in the music industry, Natalie is simply thankful that she still gets to sing for a living. "I'm just thankful to the Lord that I'm still doing this," Grant told CH.
For Grant, who is getting ready to release her new album, No Stranger, she wants her audience to know that she is so thankful for them and she does not take them for granted. "Women artists seem to have an expiration date, so I'm thankful for God's faithfulness," she said.
Grant is not only thankful for her career. After receiving a thyroid cancer diagnosis in 2017, which left her singing career in jeopardy, she is thankful to be healed and alive.
"God still kept his hand on me through the ordeal." Grant shared. Grant almost lost her voice from the thyroid cancer.
The common message that Grant wants all to know is that with God, all things are possible.
This sentiment is a common thread throughout her new album, No Stranger.
Grant shared that this album is much different from her other work because this time around, she held nothing back just as God held nothing back when He gave her voice back to her after battling cancer.
Grant wants the listener to walk away from No Stranger knowing and believing that we serve a God who is near and dear to the broken hearted. Grant is clear that each song has a purpose and was used by God in her own life. In this album, Grant comes back to the root of who she is which is centered on God and his power in her life. "I realized and recognized the power of God's presence in my life through the cancer and vocal scare in my life," she told CH.
When asked what it felt like when she realized that she could sing again, she said the moment is vivid in her memory. "I retrained my voice through the process, however, the fear of opening my mouth was hard. I can remember the piano teacher that I was working with saying to me, 'just go for it,' which I did," Grant shared.
One can tell that that moment was filled with raw emotion. Grant, who at the time was getting ready to go on tour with Danny Gokey, something she's done for the last several years during the Christmas season, remembers the freedom and authority that she felt from God. She proclaimed, "We have been given authority by God to shake the darkness."
This may explain why Grant is so eager to make the best of her second chance.
Recently Grant decided to step out of her comfort zone and speak on the need for Christ's followers to speak out about the issue if racial inequality. This was a move that she said didn't sit to well with some of her fans. She stated, "It was tough, but at the same time it wasn't, it was the right thing to do.
Grant now realizes when you know you have come face to face with God, you also realize that "God is using you for such a time as this." This explains why she feels like she is no stranger to the one who has restored her voice and given her words to sing for the masses.
Photo courtesy: ©Getty Images/Jason Davis/Stringer
---
---