Maina Mwaura
| ChristianHeadlines.com Contributor
| Tuesday, October 22, 2019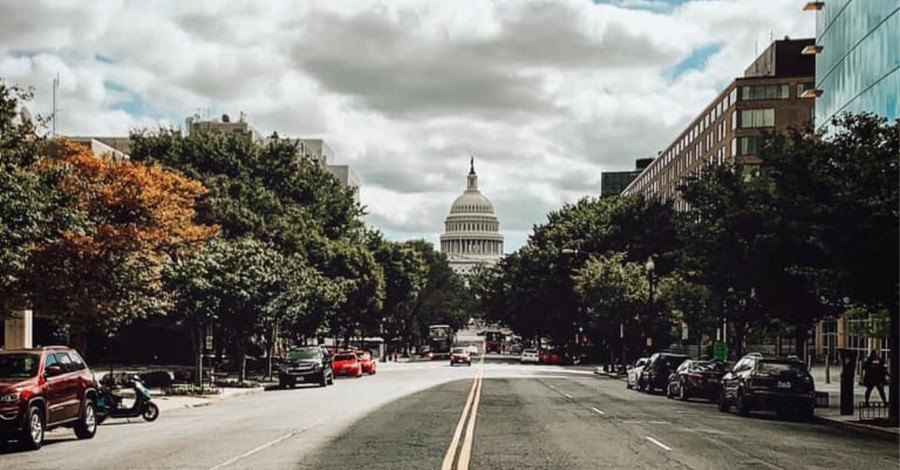 ---
Although Mark Batterson and David Platt pastor two uniquely different churches, they have one main thing in common – their goal of sharing Christ in the Nation's Capital. 
Batterson – who pastors the National Community Church – and Platt – who pastors the McClean Bible Church – believe that God has placed them in Washington D.C. with a purpose. 
At Batterson's church, it's clear that he has a vision specifically for Washington.
"We're not trying to build a church, were trying to build a city," Batterson told Christian Headlines.
The pastor also shared that the National Community Church recently opened a $5.5 million facility called the "Dream Center." According to the church's website, the Dream Center is a community center in Southeastern D.C. that works to help those in need and to provide a safe space for youth in the area to congregate. The center offers mentoring, tutoring, personal development mentoring and legal assistance among other things. 
National Community Church is also nearing an opening for a new 20,000 square foot daycare center while simultaneously working to help resettle some 60 percent of the new refugees moving into D.C. When asked why the church was opening up a daycare center in the heart of Washington, Batterson shared that "The city needs affordable childcare and we want to meet the needs of our city."
At Platt's church – which has multiple locations across Northern Virginia and Maryland – the goal is to "glorify God by making disciples and multiplying churches among all nations beginning in greater Washington, DC."
The church offers dozens of volunteer opportunities including missionary care, a clothing donation initiative, a food and resource ministry to fight hunger and homelessness and hosting "English as a Second Language" classes.
Both Batterson and Platt have tried to remain outside of the political discourse in a city that is driven by politics. Platt, however, recently found himself in the middle of political debate when President Trump showed up at McClean Bible Church asking for prayer. Platt prayed over the nation's leader citing Bible verses that call us to pray for others – particularly world leaders – regardless of whether we agree with their policies or not.
Nonetheless, Batterson and Platt both believe that the calling God has given them is greater than politics and gladly serve people on either side of the political aisle. 
Batterson has recently released his 17th book titled Double Blessing. He feels like the life that he is living as a pastor in the DC area is a double blessing for him as he vividly still remembers coming to D.C. after pastoring a failed church plant. When asked how he maintains the success of National Community Church as being one of the few mega-churches in a "post-Christian" culture such as the culture in D.C., Batterson is quick to state that it is "by staying humble and hungry."  
Batterson believes that if someone wants to see God do great things in their life that humility is key. 
Although both Batterson and Platt have a focus on D.C. for carrying out the great commission, they both also feel like their churches have been called to advance the gospel around the world.
Recently, Platt spent some time in the Himalayas where he witnessed an intense physical and spiritual need in the community. Platt described that need as so great, it was like nothing he had seen before. This experience inspired him to write his newest book, Something Needs To Change, which was released in September. The book challenges not only his church but the greater body of Christ to step-up and initiate some change. "It was one of the rare times in my life that I cried uncontrollable tears, while in the Himalayas, seeing the poverty and injustices that people were having to deal with."
The conviction in his voice as Platt recalls his time in the Himalayas is telling. It appears that Platt believes that McClean Bible Church has been called to branch out from the comforts of the D.C. area in order to meet the needs of more people around the world.
To anyone who spends time with Batterson and Platt, it is clear that there is quite a resolve about the two men in not just "doing church" but "being the church" that Washington D.C. needs at such a time as this.
Photo courtesy: Kayla Koslosky