Maina Mwaura
| ChristianHeadlines.com Contributor
| Updated: Sep 03, 2020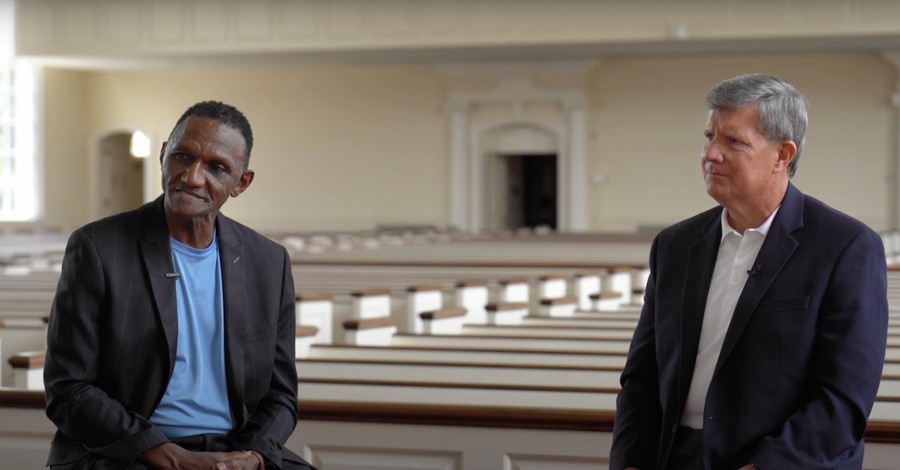 One may question, "What does a former world series baseball player have in common with a pastor?"
For former Major League Baseball outfielder Otis Nixon and Atlanta-based Pastor Barry Howard of Wieuca Road Baptist Church, it is a question that they have a succinct answer to. While Otis, who is Black, and Barry, who is white, are culturally very different, the two men, want it to be known that they have come together in the name of Jesus to bring people together no matter their background.
After the death of George Floyd and the subsequent riots across the U.S., including in Atlanta, Howard knew that he had to be a part of bringing about racial healing. As such, Howard began hosting a group filled with diverse ministry leaders.
"The group started when another pastor asked if I wanted to be a part of it and host it," Howard shared. At first, the group was made up of a small group of pastors who felt the same calling that Howard felt regarding the issues of race and diversity. Another pastor would soon as Nixon if he too wanted to be a part of the group. Not only is Nixon an ambassador for Major League Baseball, but he's also an ordained pastor. "It was the perfect timing," Nixon asserted.
The group meets every other Monday night. When asked how the group landed on Monday as their meeting day, Howard is quick to point out that it was the best day for the group to meet because many of the pastors involved are bi-vocational. "I was willing to give up a Monday night to advance the cause of equality in our community," Howard shared. "We've heard so many voices that are not constructive voices, [so] we determined that ministers and churches need to lead the way in our community. To be proactive and constructive voices that build community relationships and build them across multi-generational lines," he added.
Not only are these pastors working to promote racial unity, but they are also trying to shepherd their congregations through a pandemic. Howard believes "just like Esther in the Old Testament, pastors have to understand that we were maybe put here for a time such as this."
This is the reason Nixon believes the group has been working so well with one another. He stated, "My baseball career has given me the microphone to talk about God and race."
Nixon, who has long spoken out against racial inequality, believes that Pastors can have a huge influence in helping their people deal with the issue of race.
Howard believes "more ministers are prepared character-wise than ever before."
The two men want it to be known that things may not happen quickly when it comes to dealing with race and turning the hearts of people toward God regarding the issue. "It doesn't happen overnight," Nixon asserted.
One can tell from watching the two men communicate with one another that not only do they understand the complexities of race, but both men deeply appreciate one another.
"Our future is watching all of us on this," Nixon shares, noting that adults have an important role to play, especially now, in teaching the next generation to love others.
Photo courtesy: Settle Video Productions
Video courtesy: Settle Video Productions
---
---