Maina Mwaura
| ChristianHeadlines.com Contributor
| Monday, July 1, 2019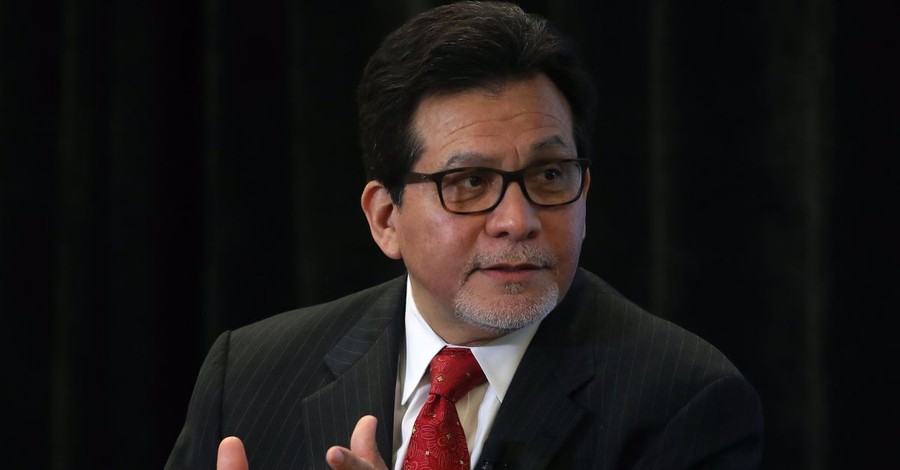 I could tell from the sounds in the background that former Attorney General Alberto Gonzales, was driving in his car while at the same time being intentional in giving a rare interview to Christianheadlines.com. The interview was on immigration – one of the most polarizing issues of our day. 
Gonzales who was appointed by former President W. Bush – whom he considers a mentor and friend – has a driven and focused appetite for the law. Gonzales is both the first Hispanic top law enforcer for the nation and the current Dean of Law for Belmont University.  When asked if he was surprised by how successful his law career has been, he is clear that trusting in God's plan has sustained him through the years.
In terms of immigration, Gonzales believes that we have to look at the current immigration issue through two different lenses: DACA and the southern border.  
DACA (Deferred Action for Childhood Arrivals) was signed into law through an executive order by Former President Obama. It allows some people who were illegally brought into the U.S. as children to receive a renewable two-year period of deferred action from deportation. It also allows the individual to receive a permit to work in the U.S.
According to Gonzales, "Many of these children – which could run anywhere from 100,000 to millions – have never been to their birthplace." This is why he believes that there should be a path to citizenship for children who were born or brought to America by their parent(s). 
For the upward of 100,000 plus immigrants who have crossed the border, Gonzales believes that "the system isn't broken, it's just not adequate to handle the number of people coming in." He noted that the U.S. immigration system has simply not been updated to meet the high number of people attempting to enter the U.S. 
"We can't have a system where we allow millions of people to come into the states unlawfully," Gonzales said. 
But we should do something, he asserts. "Many of the immigrants that are trying to come to America, are trying to seek a better life." Gonzales' solution, is to provide Central American countries with financial aid.  
He admits that it is not popular among American citizens, but it is needed to help ease the present immigration situation.
One of the misperceptions that Gonzales believes some Americans have toward immigrants is that they are here to take our American jobs. "Many of the jobs that these immigrants are fulfilling, Americans don't want them." This belief is also why Gonzales believes that allowing immigrants to gain lawful citizenship can help America. 
Gonzales, who is a Christian, explained, "My faith is a very important part of my life and has guided me in life." Gonzales believes that Christians do have a voice when it comes to the issue of immigration and they should use it to bring about need and help. 
Christians, however, should follow the law of the land no matter what their personal opinion or emotions are about the issue. Gonzales also believes that churches should help the immigrant when they come into the country lawfully.  In addition to this, he is adamant in his views that the current immigration issues can be solved. 
Although Gonzales is no longer in the political establishment, it is evident that he enjoyed his role as the Attorney General, and he counts his current career opportunity as being part of God's plan. This may be why Gonzales is hopeful that the current immigration issue can be solved.
Photo courtesy: Getty Images/Mark Wilson/Staff
---
---