Maina Mwaura
| ChristianHeadlines.com Contributor
| Monday, November 23, 2020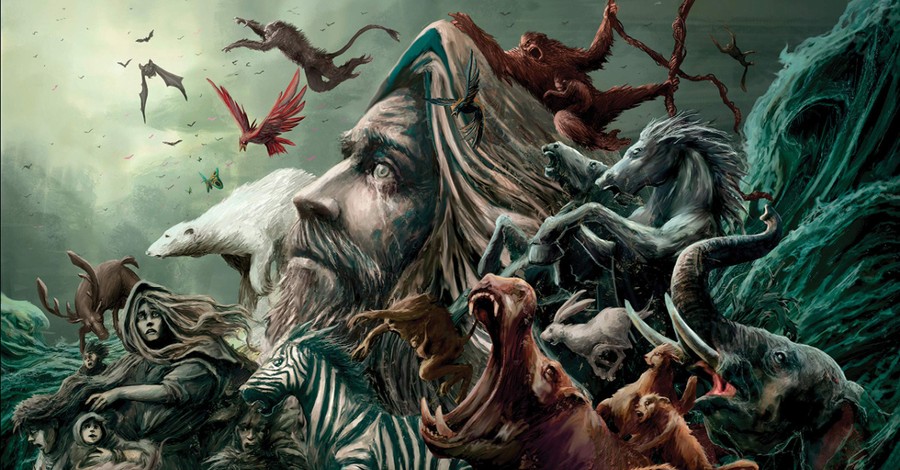 Receiving advance copies of new releases is nothing new in the world of Evangelical journalism. In fact, my mailbox is rarely ever void of new books.
On this somewhat rainy day, my neighbor picked up my mail for me. I will never forget my neighbor's excited face when he kindly brought my mail over to my house. He looked almost as if he had discovered something new. The mail he held in his hand was the new first-person Bible experience book, Eyewitness: The Visual Bible Experience. It was left somewhat open, enough for my neighbor to sneak-a-peak at it and see the Bible in a new light. Likewise, after I perused the book up myself, I too wanted to know more.
Eyewitness takes an innovative, first-of-its-kind approach in telling stories from the Bible both through narrative storytelling and visual aids. The book explores 35 true-to-scripture Bible stories from the first-person perspective of the people involved in those events.
What also makes Eyewitness shine is the impeccable artwork, which is designed by sixteen international artists.
Thom Schultz, the CEO of Group Publishing and the content developer for Eyewitness, is clear that their mission is to help people understand the Bible. "Our goal is to make the Bible come alive for people, through the stories told in the book," Schultz asserts.
Eyewitness is not a Bible, but more of an aid to help people see Biblical characters in a different and perhaps more digestible way.
The author of Eyewitness is Jeff White. White spent a year turning the Biblical stories into narratives.
According to Schultz, "Jeff spent a full year writing the stories, before receiving feedback and expert advice from biblical scholars and theologians."
Schultz emphasized that because it is a novel approach to biblical characters from a first-person account, scholars must verify the stories.
When asked how the art process of the book was developed, Schultz shared that "each artist was given the story and asked to draw what they had read." It is clear that the book was uniquely designed to keep God's word intact.
When asked to share his thoughts when he saw the project completed, Schultz communicated that "the entire staff was drawn in. We knew we had something that people would want to engage in."
Schultz is clear that the aim of Eyewitness is to empower both non-believers and believers who desire to know more about the Bible.
"Eyewitness is also for people who are familiar or not familiar with Biblical stories," Schultz asserted. "I want people to see God's story in a format that's digestible for them where they are at in life," he added.
For my neighbor, Eyewitness shifted his perspective causing him to look at Scripture in a new way.
Photo courtesy: Group Publishing/Eyewitness
---
---