Maina Mwaura
| ChristianHeadlines.com Contributor
| Thursday, April 23, 2020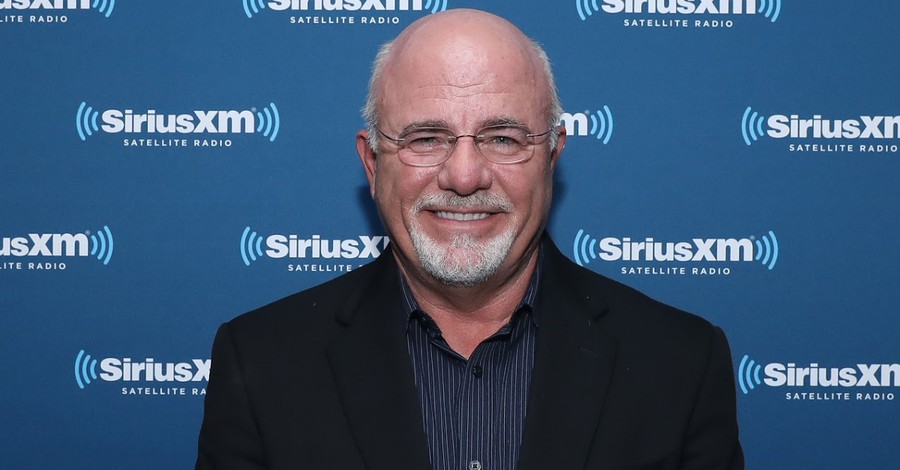 ---
Tonight, Dave Ramsey will lead a virtual event based on proven principles from Financial Peace University – the tried and true personal finance course that has helped nearly 6 million people get out of debt, save money and build wealth over the last 25 years. Recently, Dave provided Christian Headlines an interview and offered a look into what the virtual event will entail. For Dave Ramsey and the Ramsey team, they have been clear that people of faith will get through the tough season that American's may find themselves in.
This interview has been edited for length and clarity.
What advice would you give to families who may feel hopeless in what is happening financially to them?
Dave Ramsey: This too shall pass. I've been doing this a long time – through 9/11, through the financial crisis of 2008, and now this horrible virus, and here's what I've learned: Americans are both resilient and rebellious. We are going to get through this. You just need a plan. So, start by looking at the facts. Fear is never a great financial advisor. If you lost your job, find something – anything – to bring money in. There are plenty of places hiring right now. It may not be the dream job, but it's important to do what you can to protect your four walls – food, utilities, shelter and transportation. Then make minimum payments on what you can and stockpile cash. If you still have a stable income, stay on your current financial plan. If you're doing great financially, give back and help those in your community.
Do you have any advice for small business owners who are struggling to keep the doors open?
Above all else, you must control the controllables. This has been an unprecedented storm, and we've had the plywood on the windows for weeks. What we've found, speaking with business owners and entrepreneurs around the country, is that the ones staying above water right now understand that they are not victims of their circumstances. Start by looking at the facts and don't focus on the fear."
First things first, we're telling all small business owners to stay away from the Paycheck Protection Program and the expansion of the Small Business Administration's (SBA) Economic Injury Disaster Loan (EIDL) Program. Both of these programs require small-business owners to take loans. Yes, a L-O-A-N. That means you're borrowing money. This is not a handout. You are not getting "free" money from the government. You are taking a loan. And at Ramsey Solutions, we never recommend taking on debt. Ever. Period. Full stop.
Most small business owners need to boost your cash flow right now. So we recommend taking advantage of the changes the CARES Act has made to existing tax policies that affect small businesses, like the Employee Retention Credit and the Deferred payment of employer payroll taxes. Both of these tax credits put cash in your pocket—without borrowing a dime. That's what we call a smart business decision.
Can you please explain what the four walls are?
When you don't have enough money, you've got to draw the line somewhere. The four walls are this, your food, shelter, utilities, and transportation. These are the basic necessities. They are the things you take care of first every month and in that order. Put food on your table first, then keep the lights on and then pay the mortgage. Last make sure you can get to and from work – your gas or transportation cost. Remember, don't put your FICO score above keeping food on the table.
What is your go-to verse for handling financial anxiety and stress?
When you use the Bible as a compass, you're not lost anymore. There are 2,500 Scriptures on how to handle money and possessions. Follow them. Jeremiah 29:11 tells us that God has a plan for you, "plans to prosper you, not to harm you, plans to give you hope and a future.
For people who will be tuning in tonight, what will they see and experience?
What you won't see is a boring money seminar. Our live events team is world-class. The energy in the room is electric. This is a virtual event filled with inspiration and motivation. A lot of people watching are going to discover they can win with money – that there's a clear path. This is not the time to panic, it's time to make a plan. Chris Hogan and I will give people a step-by-step plan to take control of their money, build wealth and give like never before.
To join the live virtual finance event, click here.
Photo courtesy: ©Getty Images/Anna Webber/Stringer