Maina Mwaura
| ChristianHeadlines.com Contributor
| Thursday, June 25, 2020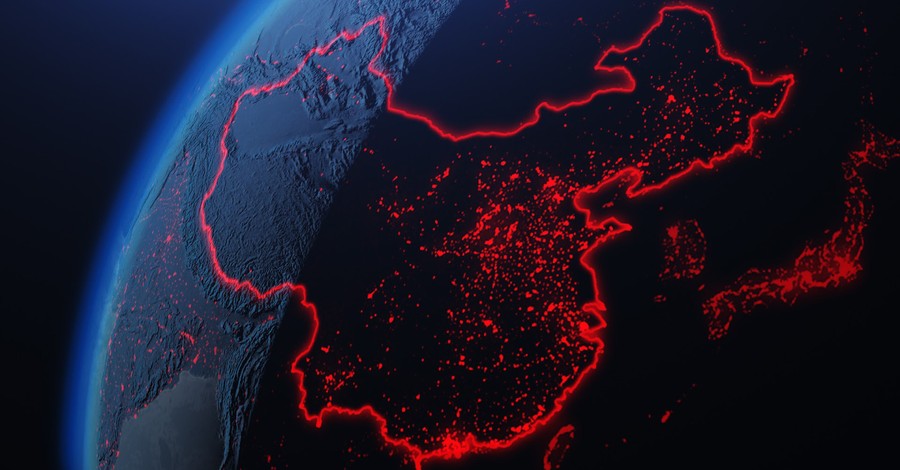 As China recovers from COVID-19, the lingering effects of the virus on the country and believers in China can still be felt. Recently, Christian Headlines was granted an exclusive interview with an underground missionary and resident of China to help explain the effects of the virus on the country and people of faith. Because China is a closed country to the gospel, we have withheld the missionary's identity and the name of their missions organization out of an abundance of safety.
This interview has been edited for clarity and length.
What has life been like in China post-COVID-19?
China has been gradually returning to normal life with restrictions lifting across the country, but citizens are still very wary of a potential second wave of coronavirus cases, particularly in the original epicenter, Wuhan. As the country opens for business again, China has had to be much more vigilant about international visitors and their own nationals returning home with the virus.
To ensure there isn't a second outbreak at the epicenter, China is now testing all 11 million residents of Wuhan. While a prudent course of action, long lines of residents queuing to be tested show little regard for physical distancing.
Travel restrictions inside China are gradually lifted. There are still partial lockdowns in some areas, counties and villages, but the situation varies from place to place. In some places, more strict restrictions are still enforced, e.g. outsiders are not allowed to enter residential buildings, isolation of 14 days at home is required when a citizen comes back to their hometown from another place.
Local authorities in some cities have allowed citizens and businesses to return to normal life in order to avoid an economic plunge.
When did you realize that COVID-19 was serious?
On 31 December 2019, the Hygiene and Health Committee of Wuhan City publicly announced 27 cases of an unusual type of pneumonia. In early-January, Chinese media, inside China and overseas, extensively reported the potential for an epidemic. In mid-January, cases in other countries like Thailand, Japan and South Korea were reported. By January 20, hospitals in Wuhan were already overwhelmed by hundreds of patients each day, each showing symptoms of the new virus.
On January 20th, Professor Nanshan Zhong (a pulmonologist from southern China and the face of China's fight against the virus) confirmed in the media that the virus could be spread from human to human and was highly contagious.
Wuhan city went into lockdown on Jan 23rd.
What would most Americans be surprised to learn about life in China?
The 'Health Barcode.' This is a QR code issued by health centers to individuals who have tested negative for coronavirus. The code is downloaded to the person's mobile phone and scanning the code gives them access to public places and facilities such as public transport, office buildings, shopping centers, etc. The barcode app tracks the person's movement which facilitates faster identification of virus outbreak clusters.
Some Chinese people live in modern apartment buildings within residential zones that are managed and monitored by a governing office. Under COVID-19, these offices issue families with a residence card that restricts the number of times and the areas in which each family can shop for food each week.
What is the spiritual temperature like in China?
Christians who are able to connect online are doing so much more regularly than before. It has been the normal life of Chinese Christians to stay connected with each other spiritually on Chinese social media, and even listen or watch sermons and attend Biblical training online. While many churches have the capacity and motivation to conduct online services and fellowship, some small churches choose to stay low profile. They choose to connect believers one-on-one or in small groups on social media and meet with a few fellow believers in public areas when the situation permits.
Under lockdowns, believers join online services, listen or watch online sermons, pray and use the word of God to encourage one another online, more than usual. The spiritual hunger and growth are tangible.
Some local churches join together to set up praying platforms. They encourage believers to pray more fervently for their local communities, cities, and government. One pastor from Wuhan told us that the 15+ cell groups in his church used to meet once a week, but during the pandemic, they were all meeting daily online! The pastors in his church are preaching online every day too. They introduced a two-hour prayer meeting each week, and now offer a range of online bible classes. In fact, all church meetings in this Wuhan church are being held more frequently now. The pastor said they feel closer than ever before!
Besides just preaching from the bible, churches have realized the pastoral needs of brothers and sisters in their churches in a way that may have gone unnoticed if there wasn't a pandemic.
More and more churches, including those at the virus epicenter, have risen to the challenge to serve their communities. They have reached out to provide food, face masks, protective clothing and friendship and comfort to those directly affected by COVID-19, as well as to poor and isolated residents who have no other support networks.
What is family life like in China?
As in other countries, families have had to deal with educating their children at home, dealing with loss of income and isolation, and the inevitable relational challenges that arise from whole families being restricted to very small apartments with no gardens to escape to!
Parents who in modern China often work long hours have had to stay home, and children who get up very early for long school days followed by excessive amounts of homework have enjoyed some reprieve. It remains to be seen whether family relationships have improved or suffered during the lockdowns, but we hope that families have grown closer and learned to love each other better during this 'enforced' time of bonding.
What is church life like in China?
Churches around the country have mostly stopped physical services, but many have started to use online platforms to connect, pray and study the bible together. As sad as this pandemic is, church life has been given a boost as believers congregate online to care for each other and serve their communities.
Once restrictions began to lift, Christians began to meet in small groups of 4 or 5 people to enjoy each other's company again, pray, sing and help each other.
So far, no church facilities have re-opened.
How can we be praying for you?
Please pray that Christians across China continue to reach out to their neighbors and communities with the love of Jesus. We shouldn't have to wait until a pandemic erupts to do this! We have so much to offer but we so often just keep it to ourselves.
Please pray that our government makes wise decisions about the ongoing challenges of this virus, and that rather than persecuting the church, they would see us as a positive force of love and support.
Can you also pray that this new hunger to connect with other believers and grow closer to God on a daily basis would gather momentum? The New Testament church used to meet together in their homes all the time – we need this so much.
Photo courtesy: ©Getty Images/Artem Egorov
---
---