Maina Mwaura
| ChristianHeadlines.com Contributor
| Wednesday, December 23, 2020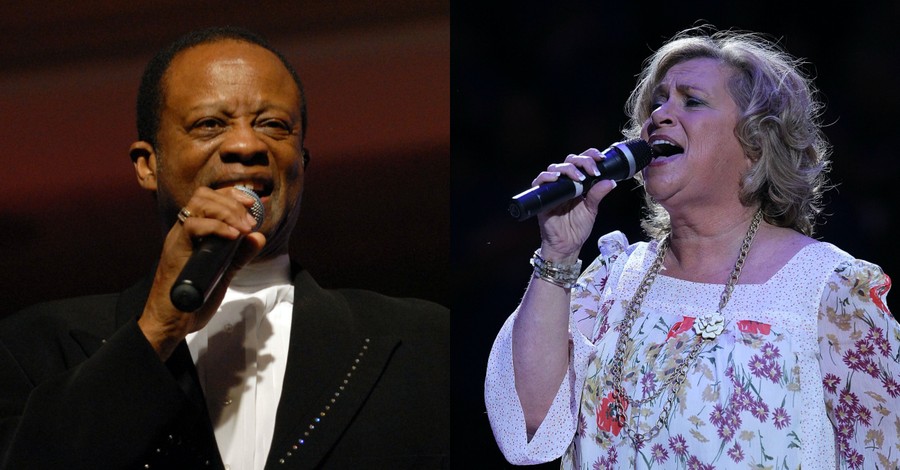 Contemporary Christian artists Sandi Patty and Larnelle Harris recently sat down for an interview with Christian Headlines to discuss the power of music in sharing the Gospel.
In 1983, Patty and Harris released their Grammy-award winning song "More Than Wonderful."
It was the first song that the two of them sang together and it would quickly become one of their signature songs.
"Don Marsh called and asked if I would record a duet with Sandi Patty. I prayed for one minute and said yes," Harris affectionately recalled.
Many people may not know that when the two recorded the song, they weren't even in the same studio. Due to scheduling issues, Patty and Harris had to record their parts of the song individually. In fact, it would be six months before the two would even meet for the first time to sing the song together.
"I can remember thinking if it feels this good singing with him through a track, I can't wait to sing with him live," Patty shared.
One can tell that "More Than Wonderful" is just as special to them today as it was when they sang the song for the first time. "It's just as special today as it was 37 years ago," Patty said.
For Harris, as he sits back in his chair, it's clear that it's still a special song to him too. He said, "It was a Holy Spirit moment when we sang it for the first time live. I think we worshipped more than anyone else."
When asked what the song meant to them, Patty quoted some of the lyrics from "More Than Wonderful." She said, "Music is one of God's best creations … There is a response that has to come when you have life-changing lyrics. I feel privileged to tell God's story."
For Harris, the song serves as a reminder to Christians to love like Christ. "I want to be more like Jesus. You can't legislate love; it has to come from Jesus," he said.
Patty and Harris are grateful to be a part of the Christian music family. Looking to the future of the Christian music scene, Patty shared, "This may surprise you but I'm a huge Lecrae fan. I feel like the Lord is really doing something in his life. He sings way past his lyrics."
Harris also commented on the future of the Christian music industry saying, "I'm so thankful we are learning as people of God not to allow our likes and dislikes to measure what we think ministers and does not minister. There's room for everyone."
Photo courtesy: ©Getty Images/Stephen Cohen/Stringer, Ronald Martinez/Staff
---
---