6 Questions with Sri Lankan Christians following the Easter Bombing Attacks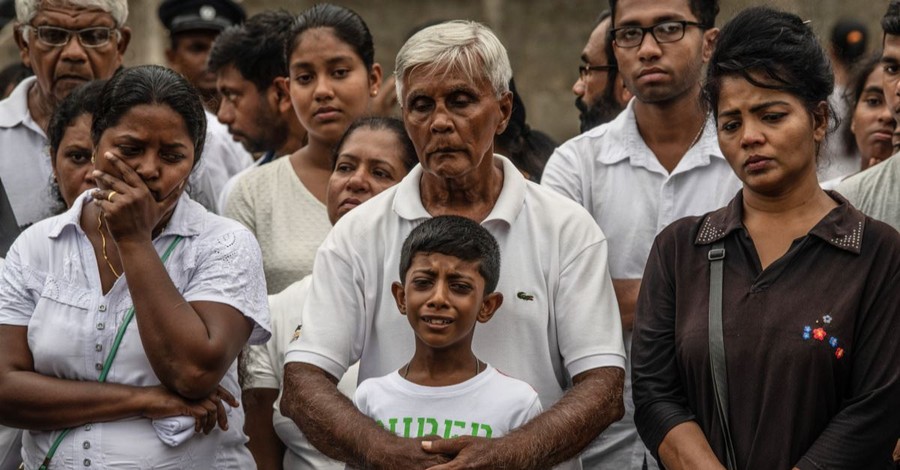 In the wake of the Easter bombings in Sri Lanka that killed more than 350 people, Christian Headlines reached out to persecution watchdog Open Doors who has a team on the ground to ask them about the state of Christianity on the South Asian Island.
Photo courtesy: Getty Images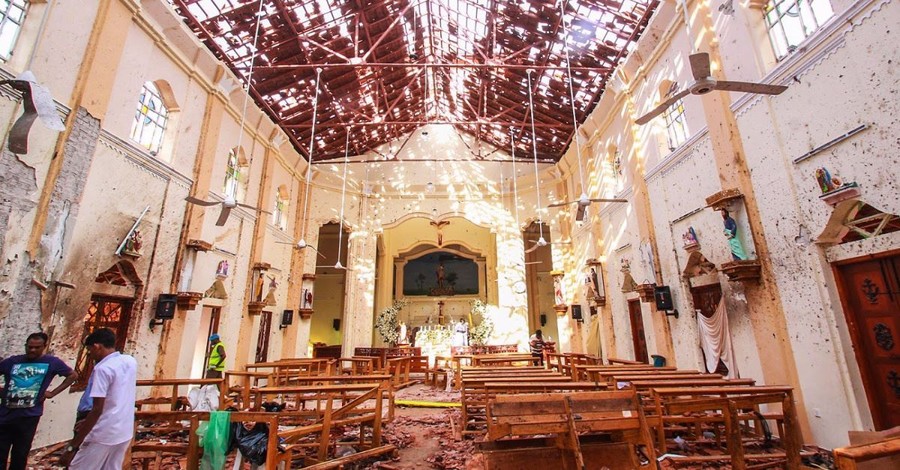 1. What is a typical Easter Sunday like in the country?
Easter Sunday is one of the highest attended Sundays and one of the most celebrated holy days for Christians in this region. They observe Lent, the time period leading up to Easter, as a season to reflect on their relationship with God. Easter is the celebratory end to this season that culminates in remembering the resurrection.
Photo courtesy: Getty Images/Stringer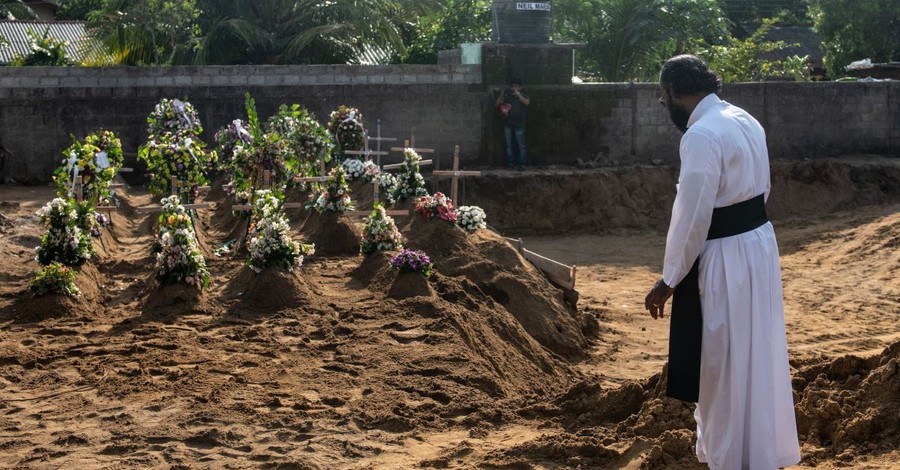 2. What is it typically like for Christians in Sir Lanka? What about missionaries?
Sri Lanka is #46 on the Open Doors World Watch List—a comprehensive ranking of the most difficult places in the world to be a Christian. This means it is not one of the ten or twenty most hostile countries, where this sort of violence would be expected. But life for Christians can still be challenging there.
Local Christian leaders and our staff have reported they face tensions between some adherents of the majority religion, Buddhism, and another minority group, Muslims. (Christians in Sri Lanka are the smallest religion in the country, making up just 1.9 million of the 21-million-person population.)
Typically, these believers are subject to harassment, discrimination, or exclusion from their families and communities. Sometimes they are pressured to return to the native Buddhist faith.
Open Doors has seen Christian churches attacked by its neighbors and mom protests outside of churches. For example, in September of 2018, a group of 100 people interrupted the worship service at a church at Beliatta. They damaged a window and vehicles in the parking lot, they took down crosses, and they threatened to kill the pastor. Still, with routine harassment and violence going on, we had no reason to expect the scale of attack that unfolded in Sri Lanka a few days ago. The severity and coordination seen in this attack is truly unprecedented in this part of the world. 
Photo courtesy: Getty Images/Carl Court/Staff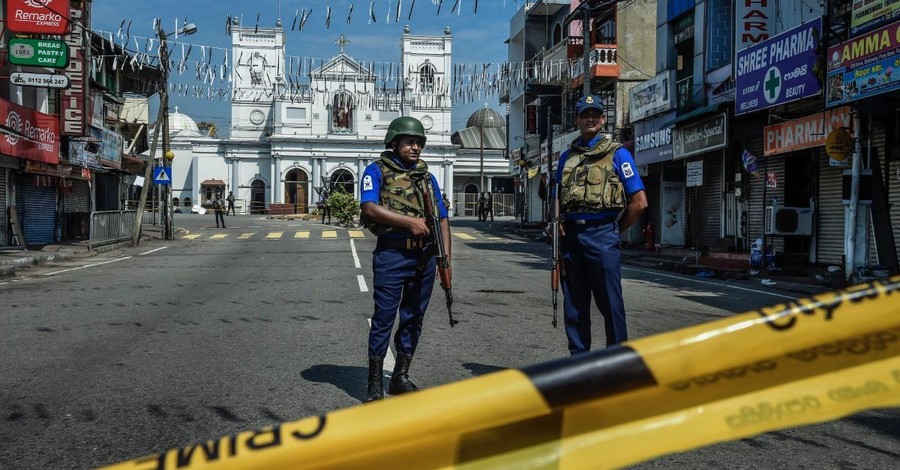 3. What has the environment been like in Sri Lanka since the attacks?
From Sunil, an Open Doors team member in Sri Lanka: "I was at church when my daughter came in and informed me that my brother-in-law, who happened to be in Batticaloa, called to say a bomb had gone off at Zion Church there. I was shocked and heart broken. Couldn't believe what I was hearing. I stopped what I was doing and prayed for everyone there. This was the reaction among Christians around the country as well, as they learned of the other bombings. Many congregations interrupted Easter services to pray for those affected."
"The Christian community here is shocked. The question everyone is asking is, 'Why did this happen?' People were confused and didn't understand why churches were being targeted. They are gathering in prayer and encouraging their people not to retaliate and further inflame any hostilities. And some are already telling us they intend to go back to church on Sunday if the government will allow it."
Photo courtesy: Getty Images/Atul Loke/Stringer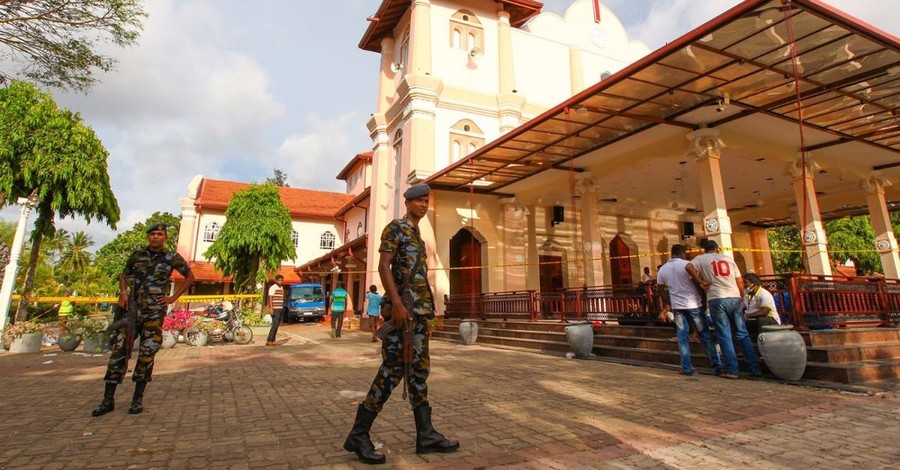 4. What is life been like as the country mourns?
From Liyoni, an Open Doors team member in Sri Lanka: 
"We traveled to Batticaloa early yesterday morning to visit the Zion Church, which was bombed on the morning of Easter Sunday. After speaking to several people who witnessed that day's events, the following is a detailed account of what had happened:
During our visit, we noticed that armed guards were scattered across the town and the road leading to the Zion Church had been blocked by the military and only residents are allowed through. Police officers were present at every funeral as well as at the cemetery. Every shop and bank in the area had closed as the townspeople stood in solidarity with the mourning Christians. People were seen putting up black and white flags along the streets. Many had gathered to pay their respects at the funerals, one of which we were able to attend. It was the funeral of the Sunday School teacher and her nephew (aged 13). The boy's parents were both present, but the teacher's husband is still at the hospital recovering from his injuries. Many people were rushing from one funeral to the next."
Photo courtesy: Getty Images/Stringer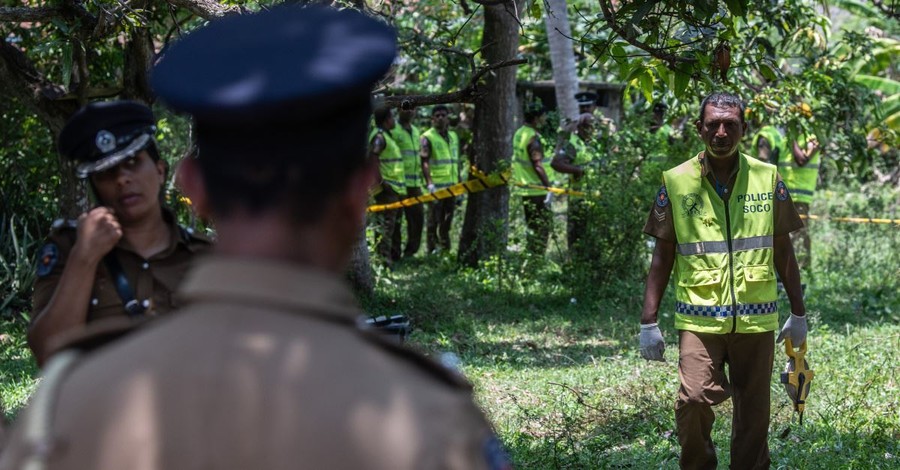 5. What should American Christians know about the people of Sri Lanka?
They should know that Sri Lanka's Christians have asked us to plead with Americans and others around the world to pray for them. In the middle of such difficulty, they inspire us by firmly stating they see prayer as their most powerful weapon.
Americans should also know that there is something they can do, practically, right from their living rooms in suburban America. See, it's extremely difficult for Christians in hostile or restricted regions. They are often discriminated against and excommunicated…treated as second-class citizens. They tell us they feel isolated and alone.
So, American Christians can make an incredible difference by visiting our website and writing encouraging letters to victims of persecution around the world and by giving to support the emergency response that Open Doors is planning to help support these Christian communities as they heal. You can find more about this at odusa.org/sl  Please go there and be a powerful voice of hope that reinforces to these vulnerable people that they are not alone—that God himself and believers around the world care and are rooting for their healing and well-being.
Photo courtesy: Getty Images/Carl Court/Staff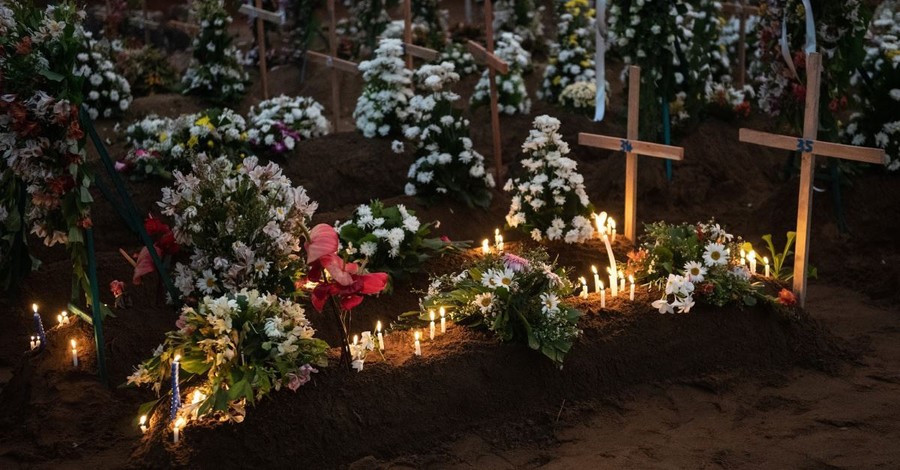 6. How can American Christians help/ pray for you and the country?
For Sri Lanka specifically, please pray that authorities will diligently investigate and prosecute the perpetrators of this attack. Pray for physical, psychological, and spiritual healing. Even after buildings are repaired and roofs are reconstructed and funerals are held, eyewitnesses to these attacks will face trauma for years to come. Pray for Open Doors as we travel to the affected areas—for our protection, for wisdom, for physical stamina, for the strength to manage our emotions well in the middle of such widespread grief."
Photo courtesy: Getty Images/Carl Court/Staff
---