Lori Arnold
| ChristianHeadlines.com Contributor
| Thursday, June 6, 2019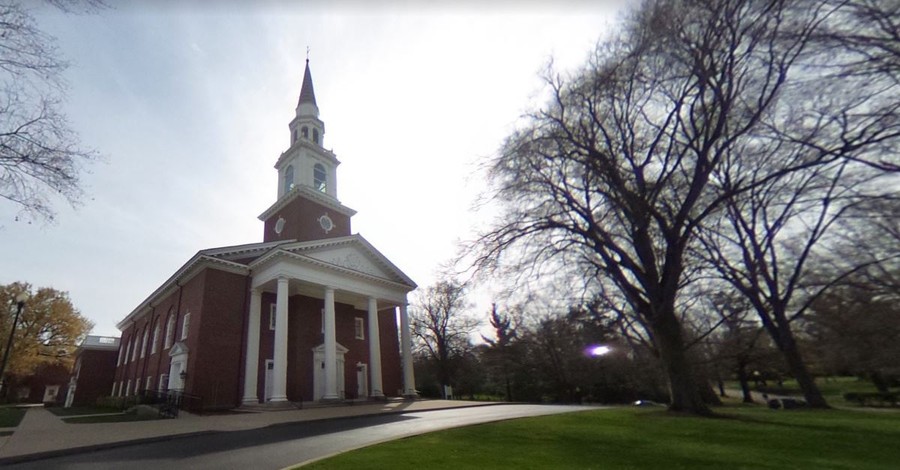 ---
Kentucky's Southern Baptist Theological Seminary has declined a request to make a "biblical tithe" of its $100 million endowment to a nearby historically black college as reparations for the seminary's past ties to slavery and racism.
The request was made by EmpowerWest Louisville, a coalition of urban black and suburban white congregations, according to Baptist News Global. The request was made on behalf of Simmons College and follows the December 2018 release of the internal investigation, "Report on Slavery and Racism in the History of the Southern Baptist Theological Seminary."
The 72-page report, commissioned by Seminary President Al Mohler and conducted by SBTS faculty, recounted Southern Seminary's history of slavery and racism. The report made note of the institution's slave-holding founders, a $50,000 donation made by a slave-owning benefactor, and faculty members who defended segregation in the early 20th century.
"We must repent of our own sins, we cannot repent for the dead," Mohler said at the time of the report's release, according to the Christian Post. "We must, however, offer full lament for a legacy we inherit, and a story that is now ours." 
EmpowerWest used a petition by faith leaders to request Southern "transfer a meaningful portion of its financial wealth" to Simmons. Such a transfer would serve as "an act of repentance and repair to descendants of American slavery." 
The coalition also suggested that SBTS transfer to Simmons the $50,000 donation—with interest—made by a slave owner that saved the seminary from financial collapse in 1880.
But in a letter sent last week to EmpowerWest Louisville, President Mohler and SBTS Board Chairman Matthew Schmuckersaid they do "not believe that financial reparations are the appropriate response" for its past actions.
"It is the will of Southern Baptists that these efforts take place within The Southern Baptist Theological Seminary. The Southern Baptist Convention would not allow nor support the transfer of funds to any other institution," read the letter, obtained by The Christian Post. "We agree with the policy of the Southern Baptist Convention in this regard."
Although Mohler and Schmucker refused the reparations request the seminary leaders said SBTS was open to the possibility of a partnership, provided they aligned biblically.
"Such a partnership can come only with institutions that share our theological commitments as made clear in the Baptist Faith & Message (2000) and our other confessional statements," their letter reads. "We would not partner with an institution that denies or repudiates doctrines essential to biblical Christianity."
The SBTS leaders went on to say that for decades the institution has strived to train black ministers and is "committed to do what is right and honors God in this generation and in generations to come." 
"We will not transfer these responsibilities to any other institution," the letter states.  
The Report on Slavery and Racism acknowledged that the legal system "entrapped thousands of black men, often on trumped-up charges and without any due process protections and earned money for sheriffs and state treasuries by selling their labor." The SBTS report called it "worse than slavery."
It also highlighted a man named Joseph E. Brown, who "earned much of his fortune by the exploitation of mostly black convict-lease laborers." Brown, a former chairman for the seminary, made the $50,000 donation to the seminary that was singled out by the EmpowerWest coalition.
"While the weight of Southern Baptist Theological Seminary's history is shared by its alumni and all Southern Baptists, we call specifically on Southern Baptist Theological Seminary to make a global moral witness by publicly bearing fruits of repentance as the natural and right response to its historic and undisputed role as chief apologists in defense of slavery," the EmpowerWest petition said.
Simmons College was founded in 1865, just after the end of the civil war, by the Kentucky State Convention of Colored Baptist Churches and was the state's first post-secondary educational institute for its "colored" citizens. According to Baptist News Global, the institution has struggled for most of its existence, although President Kevin Cosby is spearheading its revival.
Photo courtesy: Google Maps