Lori Arnold
| ChristianHeadlines.com Contributor
| Tuesday, June 4, 2019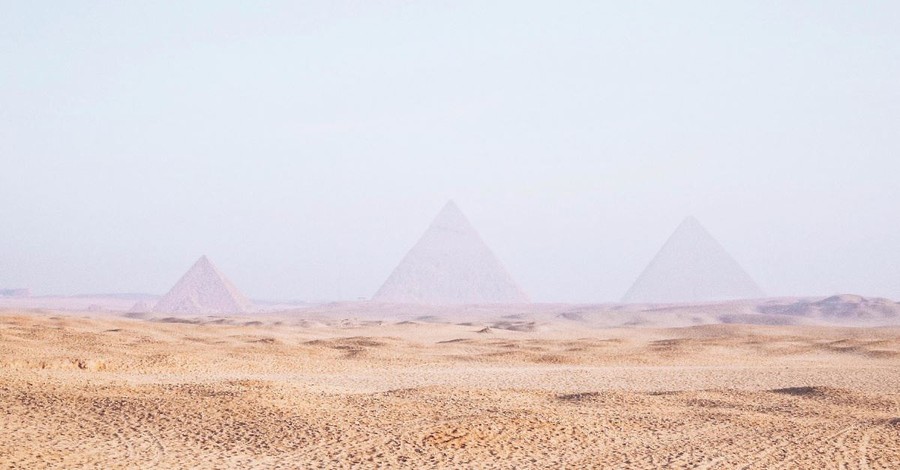 ---
Archaeologists working on ruins in an ancient port city near Alexandria believe they have uncovered the oldest church ever discovered in Egypt. Researchers said the church — with walls likely built in the shape of a cross — probably dates back to the 4th century AD. Such architecture was common in places of worship at that time. 
Dr. Krzysztof Babraj and a team from Kraków's Museum of Archaeology in Poland were working on the ruins of an ancient Basilica when they discovered an even older structure below its floor. 
The find in the ancient port city of Marea is "likely to offer new insights into the growth of early Christianity in Egypt and elsewhere in the Mediterranean," according to FaithWire. "Towards the end of the last research season under the basilica, we came across remains in the form of walls," Babraj said. "It turned out, they were the outer walls of an even older church."
The structure's limestone walls, coupled with ceramic pots and glass fragments found inside, helped the researchers estimate its age at mid-4thcentury.
"It is, therefore, one of the oldest Christian temples found in Egyptian territories, today," Babraj said.
The archaeologists noted that the older church was long forgotten after a major earthquake in the 8thcentury AD destroyed the Basilica, crumbling its masonry and pillars onto the original church, burying it in debris.
The ruins measure 72 feet by 45 feet and were decorated with ornately designed polychrome tiles, which were also destroyed in the quake. Only fragments remain.
The researchers are hoping further study of the ruins will help them to better understand the early Christian communities that sprung up in Egypt and establish a clearer timeline for Christianity's emergence in what is now a Muslim-majority nation.
"Our discovery is also important because we basically don't know any remnants of churches from the neighbouring (sic) metropolis, Alexandria," Babraj said.
"Now we know how they could look, which is why it is so important to continue our research that we have just begun in the old church."
Photo courtesy: Isabella Juskova/Unsplash