Lori Arnold
| ChristianHeadlines.com Contributor
| Tuesday, April 30, 2019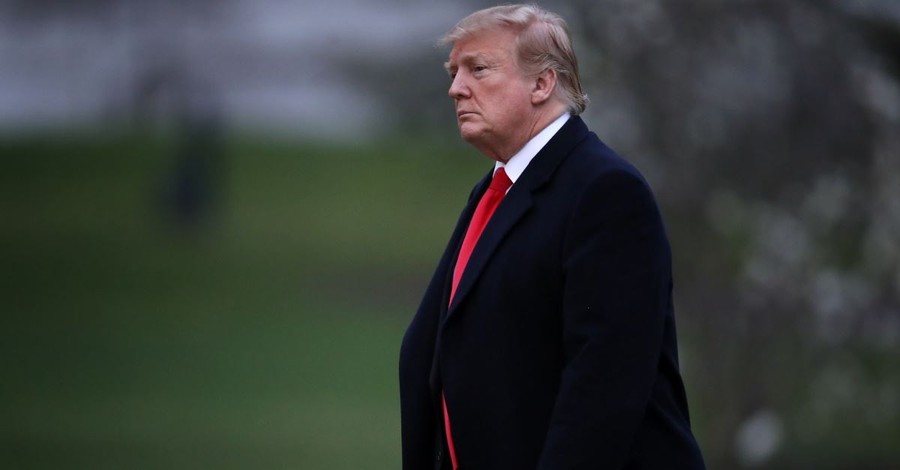 ---
President Donald Trump has directed his staff to designate the Muslim Brotherhood a terror group, a move that would impose severe travel and economic sanctions on partners and others who associate with the group.
The plan was first reported April 30 by the New York Times which noted that the policy dictate followed an April 9 White House visit by Egyptian President Abdel Fattah el-Sisi. The sanctions imposed would reportedly punish those who fund the group or provide banking services, and ban members or those with ties to the group from entering the United States.
White House Press Secretary Sarah Sanders confirmed the Trump administration is preparing such a designation.
"The president has consulted with his national security team and leaders in the region who share his concern, and this designation is working its way through the internal process," Sanders said in a statement to the Times.
According to the published report, el-Sisi urged Trump to take action against one of his political adversaries. El-Sisi was elected president in 2014, a year after leading a coup against former president Mohamed Morsi, a leader in the Muslim Brotherhood. Some observers say the terror designation would give el-Sisi more latitude in cracking down on the organization. 
While the move would benefit el-Sisi, such a declaration could be tricky since membership in the Muslim Brotherhood numbers in the millions across the Middle East and beyond. Some political parties associate loosely with the group but disavow its violent extremism. Critics also maintain the designation would strain already tense relations with Turkey. Its president, Recep Tayyip Erdogan, is a vocal supporter of the Muslim Brotherhood. 
The conversation also appears to be strained within the Trump Administration. Both Secretary of State Mike Pompeo and National Security Advisor John Bolton are said to support the move, while others, including some at the Pentagon, argue that the Muslim Brotherhood does not fit the criteria of a terror group because it is more of a loosely organized movement than a unified group. They are reportedly working on an alternate plan that doesn't go as far as the terror designation. One option would be to designate another group linked to the Muslim Brotherhood as a terror organization, which will ultimately subject it to harsh sanctions.
If the United States makes the declaration, it would join seven countries which have already done so, including Russia and Saudi Arabia. 
The move was not entirely a surprise. In 2017, Trump told CBN that he was holding meetings about the Muslim Brotherhood's terror status.
Photo courtesy: Getty Images/