Lori Arnold
| ChristianHeadlines.com Contributor
| Tuesday, April 2, 2019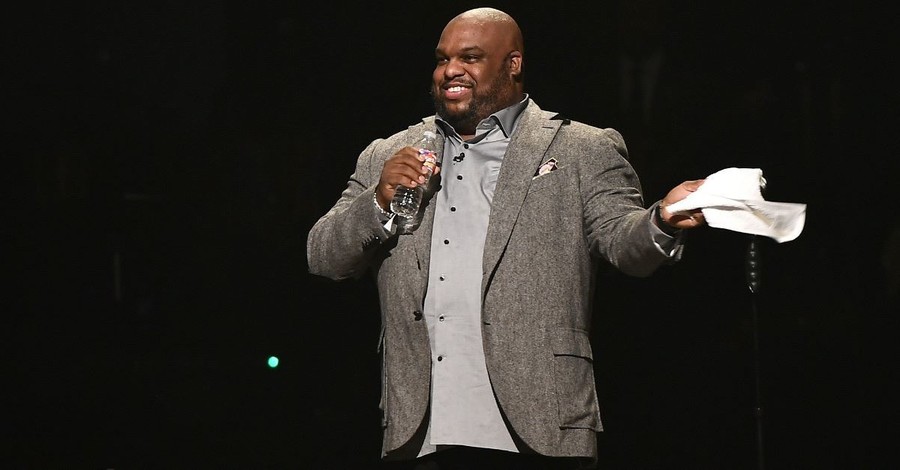 ---
The former pastor of Relentless Church returned to Greenville, South Carolina Sunday to passionately defend the current lead pastors, John and Aventer Gray, under fire for reports of marital infidelity and lavish spending that includes a $1.8 million home and a $200K Lamborghini.
Hope Carpenter, who co-founded the church in 1991 as Redemption World Outreach Center with her husband, Ron, delivered a fiery sermon posted online that touched on her own personal struggles. Toward the end of the message she went to battle for the Grays, the Hill reported.
"I love you Pastor John and Pastor Aventer. I believe in you. I'm praying for you. I'm rooting for you," before adding, "I cut people. I got a knife right in that pocketbook. Greenville News, come on. We done went through this."
The local Greenville paper and other news outlets have covered ongoing issues at the church, dating back to the Carpenters' tenure. According to the Christian Post, Ron Carpenter announced to the congregation in 2013 that Hope was seeking psychiatric treatment after committing adultery multiple times over the previous decade.
Last year, the Carpenters turned over the congregation to the Grays as they headed to San Jose to lead the 14,000-member Jubilee Christian Center, now called Redemption Church.
Before heading to Greenville, John Gray was an associate pastor at Joel Osteen's Lakewood Church in Houston. After the Grays arrived in South Carolina the congregation changed its name to Relentless.  
The Grays were still in the honeymoon stage with the church when media outlets began covering numerous controversies surrounding the couple, including an allegation that John Gray had an extramarital affair. Late last year John Gray took to social media after questions arose about whether he used church funds to buy his wife the high-end sports car for their anniversary.
"God helped me to make my wife's dream come true," Gray said in a social media post late last year. "Why not? She's made mine come true!"
In her sermon Sunday, Carpenter urged the congregation to "hold fast," saying that is how she survived her own trials. 
"If I did not know what God had brought me through back here and what God brought me through 10 years ago and what God brought me through five years ago, I would not have a deep intertwined root system that would help me to be able to hold on," Carpenter told the congregation.
She went on to describe a root system of "algae in the bottom of the ocean that has been placed in muddy places. It's not just a root system. It is an intertwined deep root system."
"So when all hell comes against your house, when all hell comes against your church, when all hell comes against your mind, when all hell comes against your health, if you don't have a deep, intertwined root system, you will not be able to hold fast to your confession of faith," she said. "Your confession will shift and change. Your confession will be what you feel, your confession will be what you think. Your confession will get all up in your emotions and your feelings but the Bible says to hold fast to ... your confession of [faith]."
Photo courtesy: Getty Images/Marcus Ingram/Stringer