Lori Arnold
| ChristianHeadlines.com Contributor
| Tuesday, August 6, 2019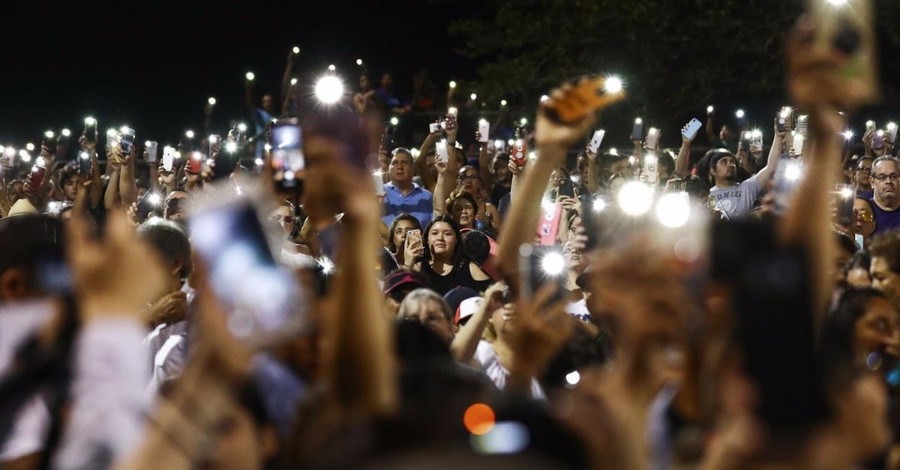 Andre and Jordan Anchondo dropped their 5-year-old daughter off at cheer practice as they did every Saturday, then, with their 2-month old, Paul Gilbert in tow, they headed to Walmart to buy their daughter school supplies.
When shots rang out at the hands of an alleged white supremacist, Jordan, 24, reportedly used her own body to shield her son, while Andre, 23, is believed to have jumped in front of his wife to protect her. The couple, which celebrated their first anniversary on July 30, did not survive. Baby Paul, named for Jordan's father, broke several fingers when he and his mother fell but is recovering with relatives. In addition to his 5-year-old sister, Baby Paul also has a 2-year-old sister.
The account of what happened to the Anchondos during a murderous rampage in which 22 people were killed in an El Paso, Texas Walmart on Saturday was posted on a GoFundMe page started by Jordan's aunt, Elizabeth Terry. At the time of this writing, more than $20,000 has already been raised. Andre's relatives have also created a separate crowd-funding account, which – at the time of this writing – has topped $70,000.
On her GoFundMe page, Terry said texts began flying between family members when they could not reach the couple several hours after the shooting.
"After that our most dreaded fears came true," Terry wrote, later adding, "We unfortunately now share the outrage and hurt that has become all to common in this day and age.  A father and mother should never die having to use their bodies to shield their new born (sic) baby from bullets, while shopping for school supplies. Now 3 children will never know the love of their parents like we all as family and friend knew them. We lost two amazing humans and we are devastated."
In an interview with CNN, Terry said Baby Paul was pulled out from under his mother's body.
"The baby still had her blood on him," Terry said. "You watch these things and see these things and you never think this is going to happen to your family."
Local prosecutors have charged the shooter with hate crimes and capital murder and will be seeking the death penalty, while U.S. Attorney John Bash said the federal government will pursue "domestic terrorism" charges, CBS News reported.
According to Faithwire, Andre wrote on his Facebook profile that "God is my savior," and that he was a "proud husband and Father." He was also the owner of an autobody shop.
In addition to the GoFundMe accounts for the Anchondos, officials have established the El Paso Victims Relief Fund to "support victims and their families affected by the tragedy." Locally based Paso del Norte Community Foundation is administering the fund. 
In a tweet the morning after the shooting, Texas Gov. Greg Abbott included a meme citing Matthew 5:4 "Blessed are those who mourn, for they shall be comforted."
"Our hearts will forever be with the people of El Paso," the governor tweeted.  "We pray that God will touch all affected with the healing and hope only He can provide."
Photo courtesy: Getty Images/Mario Tama/Staff, this is a photo from a vigil for the El Paso Victims.
---
---