Lori Arnold
| ChristianHeadlines.com Contributor
| Thursday, January 23, 2020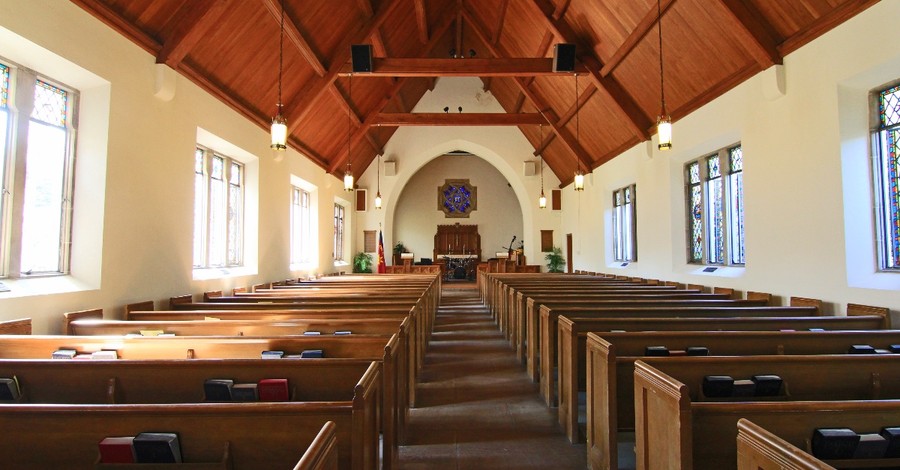 ---
Leaders of a Minnesota church are denying allegations it intends to send its mostly senior membership packing in order to relaunch later this year with a new emphasis on young families.
"Everybody is welcome," Lead Pastor Daniel Wetterstrom of Grove United Methodist Church told KARE 11 news."Our hope is they're not going anywhere. This is their church."
In a Jan. 21 letter to their congregants, Wetterstrom—joined by Associate Pastor Kelly Lamon and Core Team Chair Betsy Stites—maintain media coverage "did not accurately portray what is happening with the Planting Project." The church operates at two separate campuses, the main church in Woodbury, and the smaller congregation meeting in Cottage Grove.
"The worshippers at Cottage Grove are beloved members of our church family; their presence and contributions are part of our identity," the letter read.
As Christian Headlines reported Tuesday, members at Cottage Grove were reeling after learning their church would be shuttered in June while a new team, led by Jeremy Peters, revamps music and programming to reach a younger audience. It is set to open toward the end of this year. The effort is being underwritten by a $250,000 grant from the denomination's regional Annual Conference.
"It's a new thing with a new mission for a new target and a new culture," Peters said in earlier news reports, adding that current members would not be barred from the Cottage Grove reset.
"If they are on board with that, they are welcome to attend and engage," Peters said.
According to a Jan. 18 article by the Grand Forks Herald, church leadership sent out a memo to current members, most 60 or older, recommending they stay away from the relaunched congregation for two years, then consult the pastor about reapplying.
The Planting Project was implemented, Wetterstrom said, to resurrect a congregation that has floundered for years. Existing membership numbers less than three dozen. Without intervention, the lead pastor said the congregation would likely die.
"We are asking them to let this happen," Wetterstrom told the Herald earlier this month. "For this to be truly new, we can't have the core group of 30 people. The members of the church have other options. They can come to Woodbury during this phase."
In Tuesday's letter, the church leaders highlighted the long-term struggles at Cottage Grove.
"Multiple efforts over many years have been unsuccessful in engaging more people," the letter read. "Discussions of a full closure have surfaced over the years. Instead of letting that happen to this beloved faith community, we determined a new path."
To that end, current members "have been invited to serve on a transition team to identify the traditions and values that are important to them and to explore options during and after the relaunch."
"We are working to connect them to the existing worship services in Woodbury or help them continue as a group at a different time and/or location after the building closes to prepare for relaunch. We recognize that people may have a range of feelings about the Planting Project. We acknowledge and honor these feelings, and we seek to be a safe space where all these emotions are welcomed and affirmed."
The leaders ended the letter by acknowledging the fallout from media coverage over the Planting Project.
"Finally and most importantly, we will continue to remind you that you are precious and beloved children of God," the letter concluded. "We lament that this media attention has been hurtful to worshippers at both campuses. We grieve the damage this story has caused. We are committed to working through this time of transition in relationship with you all. We invite you to pray for your church and to support one another during this difficult time."
Photo courtesy: Debby Hudson/Unsplash
Related:
Church Asks Members over 60 Years Old to Worship Elsewhere to Make Room for New Young People
---
Lori Arnold is a national award-winning journalist whose experience includes 16 years at a daily community newspaper in San Diego and 16 years as writer-editor for the Christian Examiner. She owns StoryLori Media and is a member of the Evangelical Press Association.