Lori Arnold
| ChristianHeadlines.com Contributor
| Thursday, April 2, 2020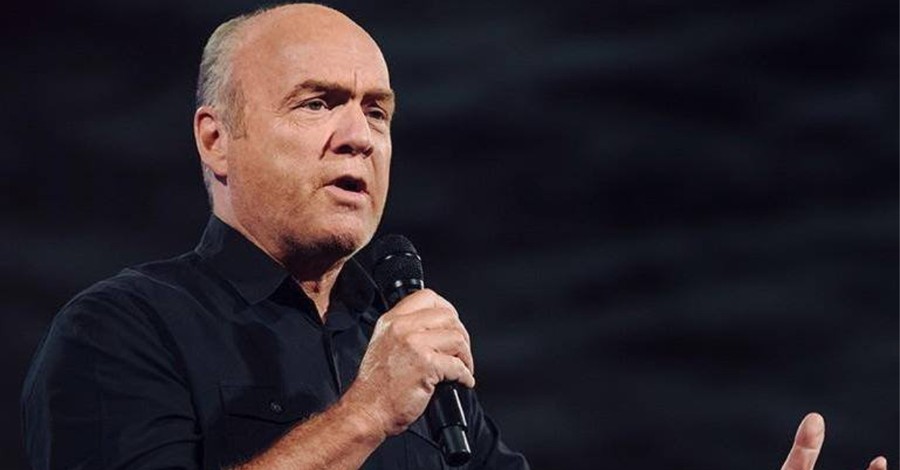 ---
The parking lot at Harvest Christian Fellowship in Riverside, Calif. was eerily quiet Sunday as Senior Pastor Greg Laurie and members honored self-isolating due to coronavirus. On Wednesday, it became a hub of activity as medical personnel used the idle lot as that county's third drive-thru testing site for COVID-19.
The testing, one of three sites offered in conjunction with Riverside University Health System, is ongoing. To qualify, patients must first make appointments and show symptoms of coronavirus or been in contact with someone who has tested positive. In addition to the church, the county is already testing at Lake Elsinore Diamond Stadium, the now-grounded minor league baseball team for the San Diego Padres, and at a county fairground in Indio.
Church officials used Facebook to assure its members the threat of exposure was minimal since patients never leave their cars.
"Our hope is to reassure you that while we are doing everything we can to aid in combating the effects of COVID-19, the testing will be conducted outside in the patient's vehicles," the post read. "Therefore, our campus will not be affected by the presence of the medical testing. We want to be as helpful as we can during this difficult season and this opportunity is allowing us to do that. We love you, and we are praying for your safety and health always."
As tests for COVID-19 have become more readily available, many communities have begun offering drive-thru testing as a safer option in slowing the virus' spread.
"Riverside County continues to offer more options for residents to get tested," Karen Spiegel, vice chair of the County Board of Supervisors, said. "This third drive-up location will help ensure that those who have symptoms have options to get tested."
In addition to hosting the coronavirus testing, Harvest has also launched a help program for members who need assistance as a result of the pandemic. Members who can help are being asked to drop donations at the main campus in Riverside and another campus in neighboring Orange County. The church also operates three other campuses in Riverside County and one in Hawaii.
"Our goal is to ease the pain that this season may be causing to those in our congregation that are in need," the senior pastor said in a note on the help page.
One of Southern California's most prominent churches, Harvest has become known worldwide for its evangelist crusades led by Laurie. Since 1990, the Harvest gatherings have drawn nearly 6.4 million people, plus more than 4 million on live webcasts. The crusades have been held in cities across the country, as well as Canada, Australia, and New Zealand. In all, more than half a million people have made decisions to follow Christ at the venues, with another 20,000 making online declarations.
Long known for its online presence, a new initiative—the Harvest America simulcast—was launched in 2012, bringing the gatherings into churches, theaters, and living rooms. Even in the midst of the pandemic, Laurie and his team are using social media to host Harvest at Home, an online church featuring daily content with interactive chats, prayer teams and live music.
Photo courtesy: Greg Laurie Facebook
---
Lori Arnold is a national award-winning journalist whose experience includes 16 years at a daily community newspaper in San Diego and 16 years as writer-editor for the Christian Examiner. She owns StoryLori Media and is a member of the Evangelical Press Association.