Lori Arnold
| ChristianHeadlines.com Contributor
| Thursday, May 23, 2019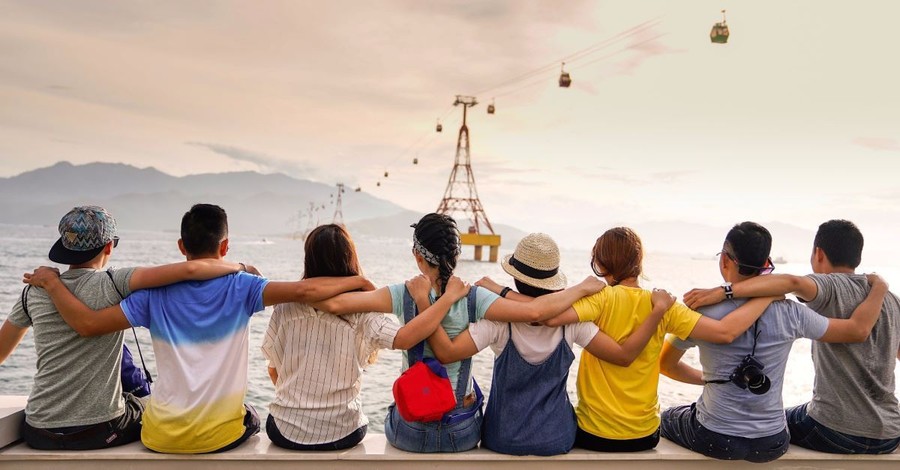 Millennial evangelicals are more likely to attend church weekly than older generations, while nearly seven in 10 of the young adults indicate they also give annually to charities, according to a new survey.
Dunham+Company, a Texas-based marketing and fundraising firm, commissioned WPA Intelligence to conduct the April survey of more than 1,000 evangelical believers nationwide to gauge generational attitudes on charitable giving, the Christian Post reported.
Overall, the study found that 53 percent of self-identified evangelicals surveyed said they attend church at least once a week. Surprisingly, Millennial evangelicals (ages 18 through 34), lead the pack with 61 percent responding that they attend weekly, followed by 54 percent of "boomers and matures" (ages 55 and over) and 44 percent of Generation X (ages 35 to 54). 
"Millennials are often believed to be disengaged in their faith, but this study shows that those Millennials who identify as evangelicals are more engaged in their faith than other generations," Rick Dunham, founder of Dunham+Company, said in a statement. "This mirrors our study from 2017 which showed that Millennials generally are as likely to engage in religious attendance compared to other generations, with this current study showing a much higher engagement among those who identify as Evangelicals." 
In the area of giving, the Dunham+Company survey reported that 71 percent of evangelicals said they give to charitable organizations each year, with "boomers and matures" (78 percent) most likely to say they give to charities annually, followed by Millennial evangelicals (68 percent) and Generation X (63 percent).
Additionally, Millennial evangelicals were the most likely to say they would increase the amount that they give to charities (34 percent), while 21 percent of respondents from Generation X and 12 percent of "boomers and matures" said the same.
For context on generosity, Dunham+Company said the survey found that 71 percent of evangelicals report giving annually is significantly higher than the 55 percent of the general population responding the same way in a Philanthropy Panel Study conducted from 2001 to 2015 by the Indiana University Lilly Family School of Philanthropy. 
When it comes to how they give, the survey also found that 40 percent of evangelicals responding said they prefer to donate through a church's website or mobile app, while 32 percent said they prefer giving through check or mail. 
Dunham, who is also offering a research-driven webinar, titled "Millennial Donors: They're Not Who You Think They Are," has consulted for ministries for more than three decades. 
The survey has a 3.1-percentage-point margin of error.
Photo courtesy: Unsplash/Pham
---
---