Lori Arnold
| ChristianHeadlines.com Contributor
| Tuesday, May 7, 2019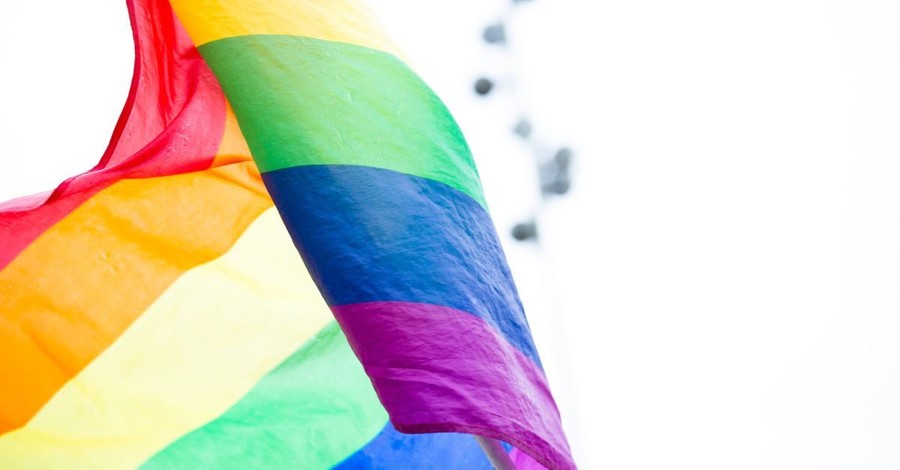 ---
The Equality Act, a sweeping new piece of legislation that elevates sexual orientation and gender identity above religious freedoms, passed the House Judiciary Committee last week and could face a floor vote as early as next week.
"Essentially, the Equality Act gives people of faith an ultimatum: Change your faith-based practices or face government punishment," ADF's Sarah Kramer of Alliance Defending Freedom, wrote on the organization's website.
The bill would amend the 1964 Civil Rights Act and the Fair Housing Act to prohibit discrimination on the basis of sexual orientation and gender identity in employment, housing, public accommodations, public education, federal funding, credit and the jury system. One congressional aide said the Equality Act is scheduled for a vote next week, according to a gay publication covering the bill. 
ADF and other prominent Christian and conservative groups, including Judicial Watch, James Dobson Family Institute, Liberty Counsel and the Heritage Foundation, are warning of widespread repercussions for believers since it eliminates Christians from relying on the Religious Freedom Restoration Act to uphold their religious rights, according to World Net Daily.
In an April hearing in the Judiciary Committee, Chairman U.S. Rep. Jerrold Nadler (N.Y.-Dist. 10) outlined the intentions of the bill.
"Religion is no excuse for discrimination when it comes to sexual orientation or gender identity," Nadler declared.
Judicial Watch, for instance, said the bill effectively eliminates single-sex "public multi-stall bathrooms, domestic violence or rape crisis shelters, drug rehabilitation centers, jails, juvenile detention facilities, homeless shelters, locker rooms or group showers."
James Dobson called the Equality Act "a thinly veiled attempt to finish off religious liberty in America once and for all, which ought to be plainly obvious based upon a cursory reading of the First Amendment."
The ADF article said that while "equality" may "sound nice to some ears, this bill actually poses a devastating and unprecedented threat to religious freedom and the progress that women have made toward true equal treatment in law and culture."
"This would prohibit employers, individuals who rent out apartments in their homes, preschools, and even religious schools and organizations from making choices based on basic biology, bodily privacy, and their beliefs about the nature of marriage," Kramer wrote.
The bill's impact on women prompted a rare allegiance between Concerned Women for America and The Women's Liberation Front. In a joint article by Penny Nance, president and CEO of Concerned Women for America, and Natasha Chart, board chair of the Women's Liberation Front, both groups are calling the bill "insidious"
"It's true that we disagree about many (maybe even most) issues. But there is no doubt that American women are in jeopardy of losing hard-fought­for rights," they wrote."
"Legislative and policy 'reforms' proposed in this dangerous bill will lead to blatant violations of our safety, privacy, and dignity.  Under this bill, men and boys will take away women's small business grants and hard­won spots on sports teams; they will be allowed to live in women's domestic violence shelters and use our locker rooms. And united as women, we are just not going to stand for it."
The women went on to lament the lack of process in providing for the unilateral "gender" protections, which would create chaos.
"Nothing in this bill outlines medical conditions, social processes, or steps that must be taken for an individual to be legally recognized as another sex," they said. "In fact, any conditions are seen as discriminatory. For a male who identifies as female, he doesn't even have to change his name, the way he dresses, or see a doctor or counselor. If the Equality Act passes, he'll also be able to sue you for violating his civil rights if you persist in seeing him for the man that he is."
Those opposing the bill point to instances across the country where girls and women have already been subjected to embarrassment or unequal competition because of perceived gender identity. In Washington state, a group of teen girls using a college swimming pool to practice ran into a naked man in the locker room. The coach asked him to leave but, according to Nance and Chart, the girls had to apologize to the man, who identifies as a woman.
Across the country, men who identify as female are winning girls' and women's sports competitions. In another case, a Shawnee State University professor was punished for declining to refer to a male student by female pronouns, even though he offered to refer to the student by first or last name only, in order to respect both the student and his own beliefs. In Alaska, a man used a women's shelter and a Pennsylvania student demanded to use public school showers of the opposite sex.
Photo courtesy: Unsplash/Markus Spiske