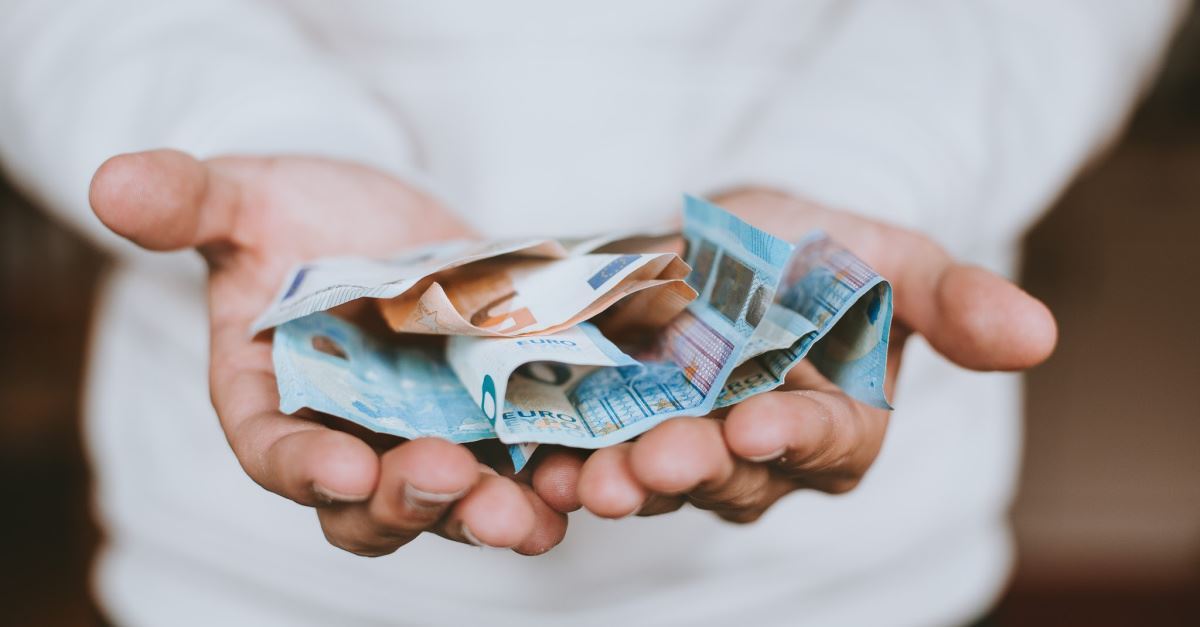 ---
Religious donations dropped nearly $2 billion last year, reversing a years-long trend of steady growth, according to the Giving USA Foundation's annual report on philanthropy.
The decline comes as 2018 marked the first full year of the federal Tax Cuts and Jobs Act of 2017. That law doubled the standard deductions for families meaning many filers no longer need to itemize charitable donations. Critics of the plan argued the change would hit charitable organizations hard, as there was no longer a tax incentive to give.
Giving USA Chair Rick Dunham, the CEO of Dunham + Company, in an interview with the Christian Post, suggested there were other factors at play in the findings.
"I do think there are some negative things happening within the religious community that could affect giving, such as a denominational split we are seeing, the problems within the Catholic church," Dunham said. "There are a number of things that could definitely be forces that are driving down giving."
The 2019 study, conducted by the Indiana University Lilly Family School of Philanthropy and released on June 18, found that, although overall charitable giving in the U.S. rose 0.7 percent to a record level of nearly $428 billion last year, when adjusted for inflation total giving declined by 1.7 percent from 2017's record levels.
In the religion category, giving dropped by 1.5 percent to $124.52 billion in current dollars for 2018—nearly $2 billion less than the $126.47 billion given the previous year. When adjusted for inflation, the study indicates that giving to religion dropped 3.9 percent. Until 2018, religion donations saw a steady growth of 2 percent or more in each of the last seven years. 
Additionally, the inflation-adjusted numbers for individual giving resulted in a 3.4 percent decline—the greatest decline in that category since the recession of 2008-09.
The survey defined a "religion" donation as those contributed to houses of worship, denominational bodies and religious radio and television. Not all religious ministries are included under the religion umbrella, however, as larger international para-church organizations such as World Vision are classified into the international affairs category. Likewise, ministries such as the Salvation Army are listed as human services. 
Although the survey shows a shift in giving trends, Dunham told The Christian Post he doesn't think this year's results are a cause for concern for pastors and their congregations. 
He pointed to a decline in the stock market late last year, which may have kept skittish investors from making traditional year-end donations. The late-year drop in the market followed a historic year in 2017. Additionally, some donors may have planned to give for 2018 in 2017 to take advantage of the tax breaks before the law changed.
Other possible factors include declining church attendance and how people are giving.  
"As far as a pastor is concerned, it is the importance of continual teaching on the importance of giving and why that is important as a spiritual exercise," Dunham stressed.
His team plans to spend the next year studying the data to determine what role the tax reform measure played in giving trends. 
"I personally believe that 2019, unless something goes awry and the stock market drops, if the economy continues to grow as it is and the stock market continues to climb over the year, then I would expect 2019 to be a strong year," Dunham predicted.
Photo courtesy: Christian Dubovan/Unsplash
---
Lori Arnold is a national award-winning journalist whose experience includes 16 years at a daily community newspaper in San Diego and 16 years as writer-editor for the Christian Examiner. She owns StoryLori Media and is a member of the Evangelical Press Association.