Lori Arnold
| ChristianHeadlines.com Contributor
| Thursday, April 23, 2020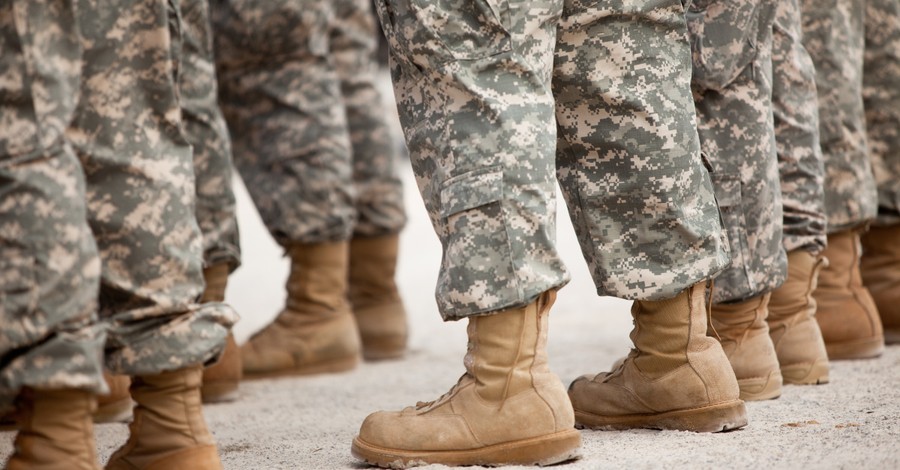 ---
Four inspirational videos seeking to encourage troops during the COVID-19 crisis and posted on an official Facebook page by two Fort Drum, New York chaplains have been removed following a complaint by a national organization known for targeting Christian expression in the military.
Mikey Weinstein, founder and president of the Military Religious Freedom Foundation (MRFF), issued a press release saying the group sent a demand letter to the U.S. Army's 10th Mountain Division Sustainment Brigade, saying it received eight complaints about the video messages by Chaplains Maj. Scott Ingram and Capt. Amy Smith. Each chaplain recorded and posted two messages on the brigade's official command Facebook page in March and April.
In his statement, also posted on Twitter, Weinstein thanked the "Army's senior leadership for so expeditiously pulling those illicit proselytizing videos."
The press release also included links to all four videos that MRFF successfully had removed from the brigade command website. In one of her videos, Smith encouraged brigade members to visit an on-site labyrinth at the Visitor Center Park, saying it was a good spiritual tool.
"It's going to feel like you are walking in circles," she said. "But sometimes in life, that is what you feel like."
As Smith walks the path, she draws a spiritual parallel to the coronavirus pandemic.
"Sometimes you will be toward the outside," she said. "At times in our walk with God, we can be asking God, 'Where are you? Where are you in the midst of this COVID-19?' Other times, you will be more toward the center and you can hear God's voice and you can hear Him and you can sense Him, even in the midst of all the craziness that is going on with all the worry, fear and anxiety."
Faithwire reported Weinstein singled out that video because Smith "exhorts soldiers to query God as to where God is during this COVID-19 pandemic."
In her other video, Smith took viewers through the base's Spiritual Fitness Trail.
In one of Ingram's videos, the chaplain discussed the issues of control and response as he cited Isaiah 41. He encouraged the audience to place their trust in God.
"Change is never easy, but together, we can walk forward in supernatural strength in the confidence that we are not forsaken," Ingram said.
In the longest video of the four, Ingram introduces himself as a new chaplain at Fort Drum and then talks about love and its ability to cast out fear as recorded in 1 John 4:18-19.
Weinstein has a long history of challenging Christian practice within the military. In 2005, he sued the Air Force Academy in Colorado Springs where his two sons were cadets. He alleged both sons were subjected to anti-Semitic slurs by some of their evangelical peers. In filing the suit, Weinstein argued academy leaders fostered an environment of religious intolerance, according to the Los Angeles Times.
The next year, he founded MRFF. Since then the organization has lodged a variety of complaints, including one last year challenging the sale of "Jesus candy"—shaped like a stocking and decorated like a candy cane—at Peterson Air Force Base in Colorado Springs, Colo. The group's complaints also resulted in the removal of Bibles on "Missing Man Table" displays at military facilities. A West Point coach was reprimanded for a post-game prayer, while an Army CO was taken to task for saying, "it was the army's priority to come to the Lord Jesus Christ." At the Pentagon, a blog writer lost his writing position for suggesting the use of prayer as part of a fitness program.
Photo courtesy: ©Getty Images/MivPiv
---
Lori Arnold is a national award-winning journalist whose experience includes 16 years at a daily community newspaper in San Diego and 16 years as writer-editor for the Christian Examiner. She owns StoryLori Media and is a member of the Evangelical Press Association.