Lori Arnold
| ChristianHeadlines.com Contributor
| Thursday, January 2, 2020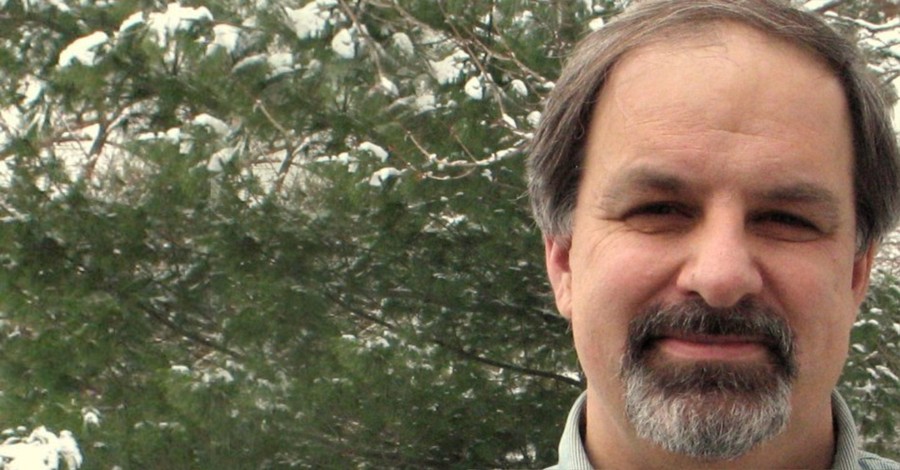 ---
Mark Galli, the Christianity Today editor-in-chief who generated an evangelical maelstrom over a Dec. 19 editorial labeling President Donald Trump's actions "profoundly immoral" and calling for his removal from office, will retire tomorrow.
Galli, who served in various capacities during his 30-year tenure at the magazine, quietly announced his retirement plans in an Oct. 7 news release on the Christianity Today website.
"I've been EIC for about seven years now, and as it goes with many jobs, I think I finally understand what I should have been doing all along!" Galli said at the time." It has been quite a ride for the ministry, economically and journalistically. Some definite lows, to be sure, and some wonderful highs. Aside from a strong sense of God's call, what's given me most joy is the people I have worked with—men and women who are passionate about their faith and dedicated to their work, and have a sense of humor to boot."
On New Year's Eve, Galli tweeted about his pending retirement.
"Well, my retirement is a couple of days away," Galli, a former Presbyterian pastor, wrote. "Will be posting here more often now that I have more time on my hands. Well, given my last week, maybe not :-)"
In his retirement, the journalist will continue producing The Galli Report, a weekly newsletter discussing recent articles of interest, according to a New Year's Day tweet by CT management.
"If you're wanting to keep up with Mark after he retires, he will still be sending out his weekly newsletter each Friday."
As Christian Headlines reported last month, Galli's controversial editorial prompted 200 evangelical leaders to write a Dec. 22 letter criticizing the piece and Galli's characterization of Trump's followers during a subsequent cable news interview.
The Dec. 19 CT editorial, they claimed, "offensively questioned the spiritual integrity and Christian witness of tens-of-millions of believers who take seriously their civic and moral obligations. It not only targeted our President; it also targeted those of us who support him, and have supported you."
The letter also took exception to comments Galli made Dec. 20 on CNN.
"It was astonishing to us that your editor-in-chief, Mark Galli, further offensively dismissed our point of view on CNN by saying, 'Christianity Today is not read by the people—Christians on the far right, by evangelicals on the far right—so they're going to be as dismissive of the magazine as President Trump has shown to be," the letter read. "It also came to our attention, that Mr. Galli has written other statements about Americans who chose Donald Trump over Secretary Clinton in 2016, referring to them as 'These other evangelicals [who] often haven't finished college, and if they have jobs, and apparently most of them don't, they are blue-collar jobs or entry level work' as he describes himself with pride as an 'elite evangelical.'"
While Galli's editorial irked conservative evangelicals, he has received support from liberal faith leaders who wrote an open letter to Religion News Service.
"Our country has never been more politically divided with white evangelical Christians at the heart of much of the political discord," the Christmas Eve message read. "Regardless of whether or not one agrees with Galli's conclusion or his argument, we write to affirm his courage and the bold decision to have Christianity Today officially take a stand regarding the Trump presidency.
"As leaders who love Jesus and are committed to the Bible, obedience to the Holy Spirit, spiritual transformation, and Christian witness, we affirm the questions posed by Galli's editorial and his encouragement for Christians to engage in the public square with their political convictions in ways that are constructive and respectful to others with whom they disagree."
Prior to his work at CT, Galli served as editor for Leadership Journal and Christian History magazines. Galli's latest book, When Did We Start Forgetting God?: The Root of the Evangelical Crisis and Hope for the Future, is scheduled for release in April by Tyndale. His previous works include Karl Barth: An Introductory Biography for Evangelicals and Beyond Smells and Bells: The Wonder and Power of Christian Liturgy.
Dr. Daniel M. Harrell, a senior minister of Colonial Church in Edina, Minnesota, since 2010, has been named as Galli's replacement. He is the author of How to Be Perfect: One Church's Audacious Experiment in Living the Old Testament Book of Leviticus and Nature's Witness: How Evolution Can Inspire Faith.
"Dr. Harrell brings to the role a profound understanding of the life of the church, along with a subtle mind and a beautiful writerly sensibility," Dr. Timothy Dalrymple, CEO of Christianity Today, said in the October news release. "I'm incredibly proud of everything Mark Galli has achieved, and equally excited about Daniel Harrell and the work he will do together with our outstanding writers and editors."
Photo courtesy: Mark Galli Facebook
Related:
Christianity Today Argues Donald Trump Should Be Removed from Office
Nearly 200 Faith Leaders Sign Open Letter Rebuking Controversial Christianity Today Op-Ed
How the Christianity Today Op-Ed Is Dividing Christians
---
Lori Arnold is a national award-winning journalist whose experience includes 16 years at a daily community newspaper in San Diego and 16 years as writer-editor for the Christian Examiner. She owns StoryLori Media and is a member of the Evangelical Press Association.