Lori Arnold
| ChristianHeadlines.com Contributor
| Wednesday, September 11, 2019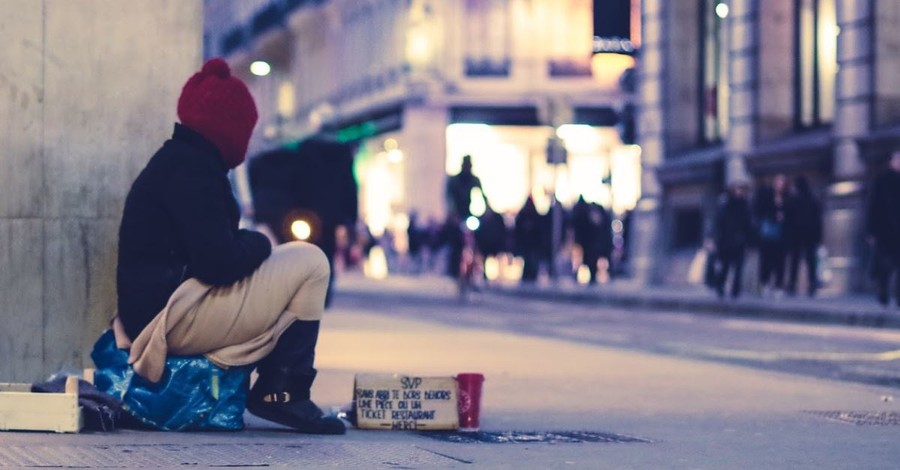 A dozen leaders of a Southern California church, including the former pastor, were arrested Tuesday for targeting homeless people in a labor-trafficking scheme in which victims were held against their will and forced to panhandle as long as nine hours a day.
U.S. Attorney Robert Brewer released details of the case after indictments were unsealed against Imperial Valley Ministries. The non-denominational church is headquartered in El Centro, California—115 miles east of San Diego—but has an estimated 30 churches across the country, including Chula Vista, south of San Diego, Los Angeles, Santa Ana and San Jose in California; in Las Vegas, Nevada; Phoenix, Arizona, Brownsville, Texas and Mexico. Defendants were arrested in El Centro, San Diego and Brownsville.
The defendants are charged with conspiracy, forced labor, document servitude and benefits fraud on 31 identified victims. The church's former pastor, Victor Gonzalez, and four others were arrested in Brownsville while six leaders were arrested in El Centro and one in San Diego, according to the San Diego Union-Tribune.
The church's current pastor has not been charged in the case.
IVM's stated purpose, officials said, is to "restore" drug addicts at faith-based rehabilitation group homes and raise money to open churches in other cities to do the same.
Brewer described the operation as "an appalling abuse of power by church officials."
In addition to forced labor, the church leaders are accused of coercing their victims into surrendering their welfare benefits and confiscating personal belongings, including their identification. All proceeds from the 6-day-a-week panhandling benefited the church leaders, authorities allege.
When the victims were not panhandling they were deadbolted inside group homes in several cities, some of which had windows that were nailed shut. El Centro Police and the FBI opened an investigation after a 17-year-old girl was able to escape by breaking through a glass window to seek help. She was treated for cuts at a nearby hospital. Search warrants were served on the ministry in May 2018.
"The indictment alleges an appalling abuse of power by church officials who preyed on vulnerable homeless people with promises of a warm bed and meals," Brewer said in a news release. "These victims were held captive, stripped of their humble financial means, their identification, their freedom and their dignity."
According to the justice department, the ministry lured victims with promises of food and shelter while undergoing drug rehab at one of its group homes, including three in El Centro, one in nearby Calexico and in Chula Vista. Some victims were transported out of the area where they were recruited—sometimes as far as Texas— without their consent.
"We encountered people who were exploited simply because they were down on their luck or simply because they were homeless and needed a place to sleep and eat," Assistant U.S. Attorney Chris Tenorio, the lead prosecutor in the case, said in a news conference.
Once they arrived at their destination the recruits were required to sign agreements to adhere to rules such "you are not to discuss things of the world" and "the only thing to be read is the holy bible" and "if any of the rules are broken there will be discipline." Church leaders then confiscated driver's licenses, passports, immigration papers and identification cards in order to prevent victims from escaping.
Many victims told investigators they were later held at IVM properties against their will.
"Human trafficking robs victims of their most basic human rights," FBI Special Agent-in-Charge Scott Brunner said. "Victims of human trafficking are often unseen by society, left pleading in silence."
Investigators said IVM used fear and intimidation to keep victims from leaving by refusing to return confiscated EBT cards and other personal items. They also threatened the workers by saying their children would be taken away if they left, that they would not receive transportation home, or that loved ones had rejected them, and they must stay because "only God" loved them.
Officials allege punishments for violating "home" rules—including talking about the outside world—sometimes resulted in the withholding of food. One woman, a diabetic, claims church leaders refused her medicine, medical supplies and even food in response to low blood sugar. She ultimately escaped and received help.
"This is the most significant labor trafficking prosecution in this district in many years," Brewer said. "These cases are few and far between because many victims live in captivity and fear, powerless to report the crimes against them."
The government is providing victim specialists to help the freed workers with shelter, transportation and other vital support services.
"The healing for the victims begins today," Brunner said.
The Imperial County District Attorney's Office, Imperial County Sheriff's Office, the U.S. Marshals Service, the U.S. Border Patrol and Imperial County Social Services also assisted with the case.
Photo courtesy: EV/Unsplash
---
---