Lori Arnold
| ChristianHeadlines.com Contributor
| Tuesday, April 9, 2019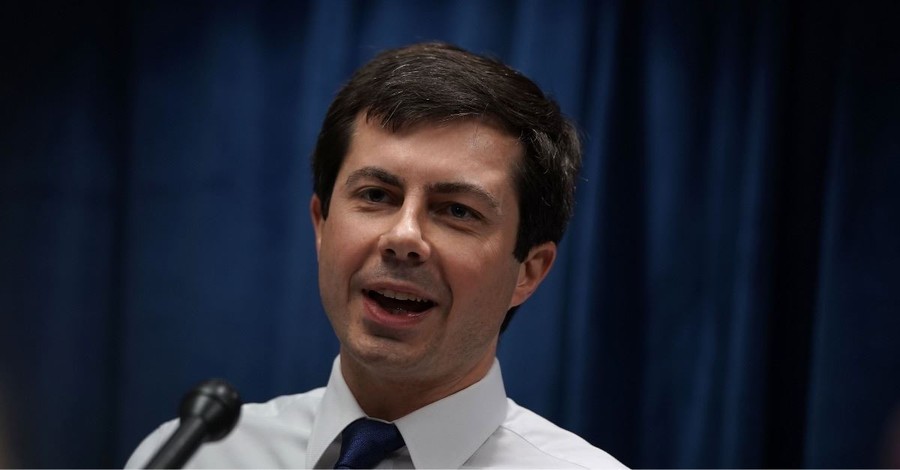 ---
Pete Buttigieg, an openly gay mayor who plans to run for president but has yet to officially declare, continued his personal attacks against Vice President Mike Pence Sunday at the LGBTQ Victory Fund National Champagne Brunch in Washington, D.C.
"If me being gay was a choice, it was a choice that was made far, far above my pay grade," Buttigieg, the mayor of South Bend, Indiana said. "And that's the thing I wish the Mike Pences of the world would understand. That if you got a problem with who I am, your problem is not with me — your quarrel, sir, is with my creator," he added.
Pence has become a frequent target of homosexual activists for signing into law the 2015 Religious Freedom Restoration Act, which offers religious and freedom of conscience protections for businesses. Critics maintain the law is a free pass to allow discrimination against the LGBTQ community. Just days after signing the law, Pence challenged the "license to discriminate" claims by tweeting out, "If I saw a restaurant owner refuse to serve a gay couple, I wouldn't eat there anymore."
Last month, Buttigieg declared Pence had become a "cheerleader of the porn star presidency" during a CNN town hall the SXSW festival in Austin, Texas. 
At the same festival, Buzzfeed asked the mayor about former Vice President Joe Biden's assessment that Pence was a "decent guy." Buttigieg warned that Pence's demeanor couldn't be trusted.
"But that masks this absolutely fanatical view about how the world works or how the universe works that has led to these incredibly hurtful, dangerous, and harmful policies, and that's what we have now in the White House," he told Buzzfeed. "And I think it chills a lot of us, especially in the LGBTQ community, to see that somebody like that can be in that kind of position of power."
Buttigieg's comments prompted U.S. Ambassador to Germany Richard Grennell to challenge the mayor's assertions that Pence is anti-gay. Grennell, who is also gay, tweeted, "For those of us in the LGBT community who deal in facts, we are chilled by recklessly repeated gossip. Mike Pence is a humble Christian who loves God, and all His creation. I know him. You obviously don't."
In an opinion piece in the Washington Examiner, writer Paul Bedard said the Pence camp is bewildered by the ongoing attacks, saying the pair had an amicable working relationship when Pence was Indiana governor.
"At no point in their years-long professional relationship did Mayor Pete ever publicly or privately criticize any perceived view the then-governor held to him. It's only now that he's running for national office that it seems a day can't go by without Pete attacking Mike Pence, while talking out of the other side of his mouth about the need for 'civility' and Christian behavior in our politics," the insider told Bedard.
Photo courtesy: Getty Images/Alex Wong