Lori Arnold
| ChristianHeadlines.com Contributor
| Thursday, January 9, 2020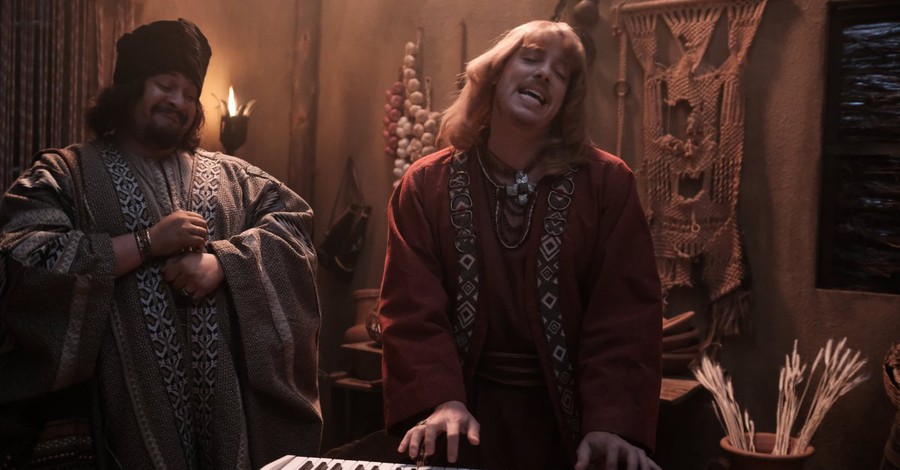 ---
A Brazilian judge has ordered Netflix to remove from its streaming platform a comedy special that sparked international outrage by insinuating Jesus is gay.
The ruling, handed down Wednesday by Rio de Janeiro Judge Benedicto Abicair, only applies to the South American country and is valid unless another court intervenes, according to the Associated Press.
As Christian Headlines reported in mid-December, there was widespread opposition to The First Temptation of Christ, a Christmas comedy that shows Jesus returning home to Joseph and Mary to celebrate his 30th birthday. He brings with him his boyfriend Orlando. A character used to depict "God the Father" also pursues Mary for sex. At one point, "Jesus" appears to abdicate his calling by asking "God the Father" if he can leave the party to go backpacking with Orlando.
The 45-minute film, produced in Portuguese by the Rio-based comedy group Porta dos Fundos, prompted a Change.orgpetition that has garnered more than 2.36 million signatures. On Christmas Eve, the headquarters of Porta dos Fundos was attacked with Molotov cocktails. No one was injured in the attack.
Judge Abicair issued his decision in response to a complaint filed by a Brazilian Catholic organization, which argued the "honour of millions of Catholics" was hurt by the film's airing. In his ruling, the judge determined the video's withdrawal "is beneficial not only to the Christian community, but to Brazilian society which is mostly Christian."
Both Netflix and Porta dos Fundos declined to comment on the ruling. An earlier court decision rejected censorship of the show. The show's creators have maintained the program is a legitimate form of free expression.
Marco Feliciano, a Brazilian pastor and a congressman from São Paulo, said Netflix crossed a line by airing such a depiction of Jesus, the Daily News reported.
"Christians and non-Christians have asked me to take action against the irresponsible members of Porta do Fundo," he wrote. "It's time we took a collective action—churches and all good people—to put an end to this."
The court ruling, according to AP, comes as conservative Brazilian President Jair Bolsonaro is cutting funding for art projects challenging "Christian values" and tamping down on flamboyant carnival celebrations. Critics of the president have labeled him a right-winger who is waging a "cultural war."
Using Christianity as satire is not new to Porta dos Fundos, which previously produced The Last Hangover. That video depicts the disciples looking for Jesus the morning after the Last Supper. The Last Hangover earned the group an International Emmy Award for best comedy web television special, Fox News reported.
Photo courtesy: ©Netflix
---
Lori Arnold is a national award-winning journalist whose experience includes 16 years at a daily community newspaper in San Diego and 16 years as writer-editor for the Christian Examiner. She owns StoryLori Media and is a member of the Evangelical Press Association.