Lori Arnold
| ChristianHeadlines.com Contributor
| Tuesday, December 17, 2019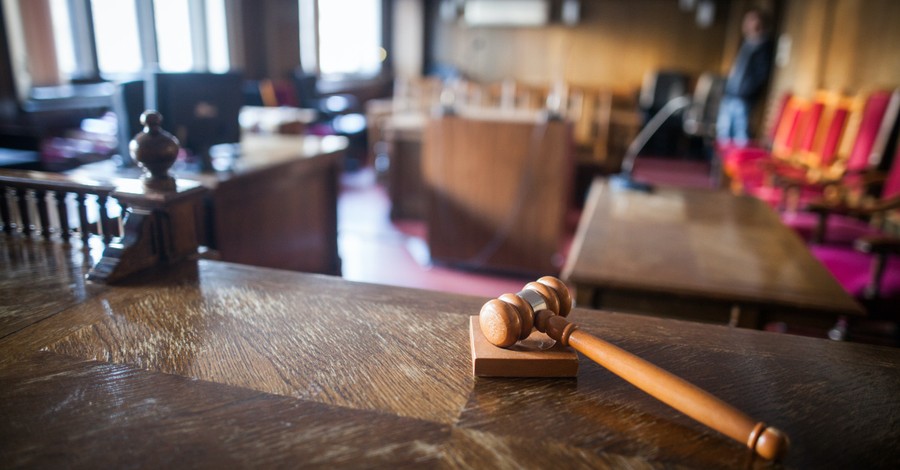 ---
Basyle "Boz" Tchividjian, an attorney who founded a national ministry that helps Christian organizations deal with sexual abuse, has resigned his post to carry on his mission through the court system. Tchividjian, the grandson of evangelist Billy Graham, is also resigning his teaching position at Liberty University School of Law.
Tchividjian founded Godly Response to Abuse in the Christian Environment, or GRACE, in 2004. He announced his plans Dec. 14 during The Roys Report podcast with journalist Julie Roys.
"GRACE has never been about me," Tchividjian said. "It's always been about serving and advocating for the wounded and educating and equipping Christ's Church. And so, I think it's time that somebody come after me, who has maybe different gifts than me, to take the organization and move it forward."
Tchividjian told Roys he was motivated by a shortage of lawyers who understand the distinct needs of sexual abuse victims.
"Many of them (lawyers) should not be doing this," the lawyer said. "They don't understand victimization. They don't understand the church ... And they end up re-victimizing their own clients. I've encountered so many of these survivors who've been actually re-victimized by the very lawyers who are supposed to be advocating for them."
As for GRACE, Tchividjian said he believes the ministry would benefit from a new skill set, adding it has grown more in the past 18 to 24 months than the previous 10 years.
Representing sexual abuse victims will not be a new endeavor for Tchividjian, who prosecuted such cases as a state attorney for Florida, where he created the first Sex Crimes division and personally handled hundreds of sexual victimization cases.
In July, Tchividjian agreed to join the team representing Jane Doe, a young girl whose family alleges she was sexually assaulted at First Presbyterian Church of Plymouth, Michigan. According to the Christian Post, the legal team at Landis Graham French, P.A., was seeking details from an internal investigation done by the church. The family's attorneys allege the church did not provide police with the full findings of its investigation.
"The Does continue to seek answers of how it came to be that their daughter, on church property, entrusted to the care of church staff, was sexually abused," the attorneys said in a statement provided to the news outlet. "The family hopes that the church's investigative report will shed light on that question."
Also in July, a client represented by Tchividjian filled a $1 million lawsuit against The Village Church, a Texas mega congregation led by high-profile pastor Matt Chandler. The suit alleges a one-time associate children's minister sexually abused their daughter. The former minister, Matt Tone, is facing criminal charges.
At the time of the Village Church court filing, Tchividjian maintained the church had "not yet to date demonstrated a good faith desire to resolve this," The Christian Post also reported.
"We have provided ample opportunity and ample time for that," the lawyer said. "We have hit a brick wall, and at that point in time we had to make the difficult but necessary decision to press forward to filing the lawsuit."
Tchividjian has also been involved in a case involving abuse at a New Tribes Mission boarding school and another centered on alleged mishandling of sex abuse allegations at Bob Jones University.
While Tchividjian will no longer be in charge of day-to-day operations for GRACE, he told Roys he hopes to stay involved as a member of the board of directors.
"GRACE is not going anywhere," Tchividjian said. "We are here to stay. I long for the day where the world doesn't need our organization, but we're a long way from that. And so ... as long as there is this horror inside of the church, GRACE is going to be there."
Photo courtesy: Getty Images/Bizoo N.
---
Lori Arnold is a national award-winning journalist whose experience includes 16 years at a daily community newspaper in San Diego and 16 years as writer-editor for the Christian Examiner. She owns StoryLori Media and is a member of the Evangelical Press Association.