Lori Arnold
| ChristianHeadlines.com Contributor
| Tuesday, November 5, 2019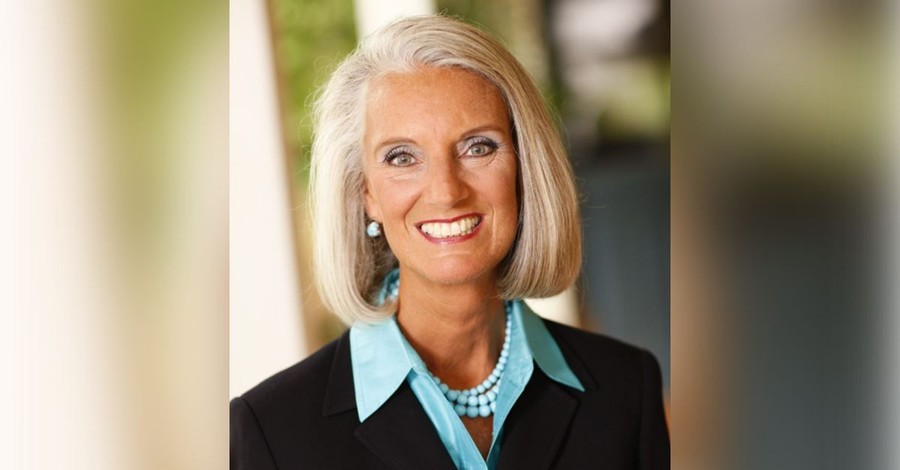 ---
Anne Graham Lotz, often called "the best preacher in the family" by her late father Rev. Billy Graham, said that President Donald Trump's decision to pull troops from Syria could be part of a divine plan that could herald "the last of the Last Days."
"Whether the president is aware of it or not, God has placed him in office," Lotz said during an Oct. 30 interview on The Jim Bakker Show. "The Bible tells us that [about leaders], that He puts people in office.
"God has used [Trump] in an amazing way to stand up for life, to stand up for the Nation of Israel, appoint judges that abide by the Constitution and the rule of law."
Lotz, the sister of the Rev. Franklin Graham, went on to say that she initially voted for Trump because she could not support the policies of his rival, Hillary Clinton.
"Then I became a supporter, and I'm almost a fan," she said before shifting the conversation to foreign policy, admitting she was a bit perplexed by the president's decision to leave Syria, which leaves the Kurdish community exposed to Turkey.
"I'm like a lot of people—what in the world is going on?" Lotz said during an excerpt from the hour-long program.
"But because I believe God has used him, whether he really knows it or not, I believe like King Cyrus or others in the Old Testament, Nebuchadnezzar, God uses them," the evangelist and best-selling author said. "So I thought, has God caused him to go against all his advisers, all the military people, and done something that God wanted him to do—whether he knows it's God or not, maybe he's just bullheaded or stubborn or somebody rubbed him wrong?"
It was then that Lotz brought up Ezekiel 38 and its prophesy about a still-pending battle.
"There is a war that is predicted, that has never happened," she said. "When Gog, the prince of Magog—who some people believe is Putin in Russia—they come down from the north and they align with Turkey and Syria ... and the Sudan and Libya and then they come up and they go against Israel.
"Ezekiel 38 says, 'God has done it,' because He's bringing them against Jerusalem because He is going to judge them and He's going to destroy them." 
Lotz then offered up a possible scenario for the recent developments in Syria.
"So I wondered, did God move Trump to move Americans out of the way, freeing up Russia to come down like the Bible says they will?" she posed.
"Then a friend who is in the news business sent me a picture of our American base in northern Syria that, the day after we left, was filled with Russian troops and they had moved into our base. They are now in northern Syria. So I'm just wondering if it's like a chessboard and if the pieces are being moved to set up maybe the last of the Last Days."
In the midst of this uncertainty, Lotz went on to challenge viewers to intercede on behalf of Israel, especially given the political turmoil as the Jewish state struggles to form a coalition government in order to avoid a potential third election this year.
"It's a time to pray for the peace of Jerusalem," Lotz said, later adding, "They're just in a mess. They don't have a leadership right now. The Israelis are divided when the enemies are surrounding them. And could it be that it gets so bad, that like they did in Judges, they'll cry out? But this time, they'll cry out to God and say, 'God, help us,' and will He send the Messiah to deliver them?
"So it's a very critical, strategic time for the nation of Israel, and I believe God's Word when it says that He blesses those who bless Israel and bless His people. So we can bless them through our prayers for them. Just follow the news. Pray for the leadership. Pray for Israel."
Photo courtesy: AnGeL Ministries/Creative Commons/Wikimedia Commons, images have been cropped.