Lori Arnold
| ChristianHeadlines.com Contributor
| Tuesday, July 2, 2019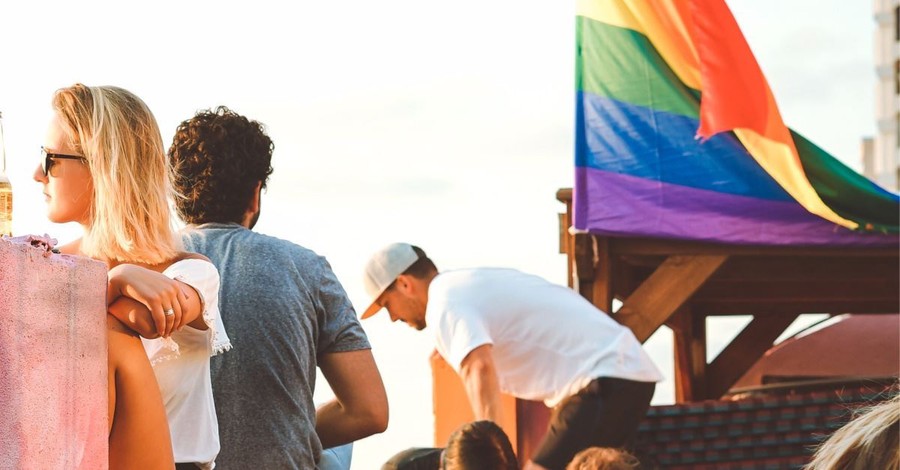 A new poll by Gallup shows that Americans vastly overestimate the U.S. gay and lesbian population, a trend the polling organization says may be due in part to the "group's outsized visibility."
The survey, conducted in May and released on June 27, found U.S. adults estimate that nearly one in four (23.6 percent) Americans identify as gay or lesbians. In contrast, that figure is more than five times the percentage of those actually identifying as lesbian, gay, bisexual or transgender in a 2017 Gallup poll. In that survey, Gallup polled respondents who self-identified as LGBT, estimating that population to be 4.5 percent, up from 3.4 percent in its inaugural 2012 survey on that topic.
"Exactly who makes up the LGBT community and how this group should be measured is a subject of some debate," Gallup reported in 2012, adding "there are a number of ways to measure lesbian, gay, and bisexual orientation, and transgender status. Sexual orientation can be assessed by measuring identity as well as sexual behaviors and attractions."
Even so, all existing methodologies estimate the actual LGBT population to be far lower than what the public estimates.
"No measurement procedure has produced any figures suggesting that more than one out of five Americans are gay or lesbian," according to the survey summary.
The latest survey on America's perception of the size of the LGBT population is in keeping with two previous polls, one in 2011 (24.6) and in 2015 (23.2).
Just 8 percent of the respondents in the May survey more accurately estimated the LGBT community to be at 5 percent or less. In previous years, the estimate was 4 percent in 2011 and 9 percent in 2015.
In last week's poll summary, Gallup linked the perception to pop culture.
"Overestimations of the nation's gay population may in part be due to the group's outsized visibility," the summary read. "An annual report by GLAAD, an LGBT advocacy group, found that representation of LGBT people as television series regulars on broadcast primetime scripted programming reached an all-time high of 8.8 percent in the 2018-2019 television season, which is nearly twice the Gallup's estimate of the actual population."
The survey's subsets also offer an interesting picture. Democrats and independents, for instance, estimate that about a quarter of Americans (26.3 and 25.2 percent respectively) are gay or lesbian, while the estimates by Republicans are lower (18.3 percent).
By gender, U.S. women estimate that about three in 10 Americans (29.7 percent) are gay or lesbian—the highest of any key subgroup, and much higher than men's perceptions (17.4 percent).
Not surprisingly, average estimates of the U.S. gay population vary by age, with young adults, aged 18 to 29, offering the highest estimate (28.5 percent), and adults aged 65 and older, the lowest (17.5 percent).
The responses from young adults are consistent with trends noted by Gallup, which says the percentage of self-identifying LGBT people is growing among millennials, who make up an increasing share of the U.S. adult population. 
"It is, therefore, possible that Americans' perceptions of the gay population may be influenced by the greater representation they see among young people," the survey report said. "This also likely explains why younger adults produce higher estimations, as LGBT self-identifiers make up a larger share of their peers than is the case for older Americans."
Photo courtesy: Toa Heftiba/Unsplash
---
---