Lori Arnold
| ChristianHeadlines.com Contributor
| Friday, October 18, 2019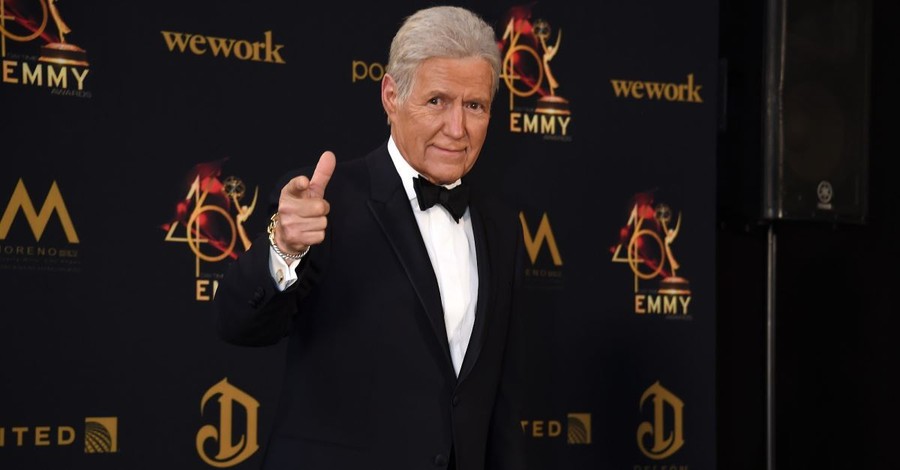 ---
Jeopardy! host Alex Trebek, who five months ago attributed prayer for bringing him close to remission from stage 4 pancreatic cancer, has told a Canadian news program he is "nearing the end" of his life.
"I've lived a full life, a good life, and I'm nearing the end of that life. I know that," Trebek told CTV News anchor Lisa La Flamme. "I'm not gonna delude myself. If it happens, it happens. Why should I be afraid of that?"
The latest update from doctors prompted him to drop immunotherapy, which he said did "diddly squat," and return to an aggressive form of chemotherapy.
"We'll see if the numbers go down," he said. "They can't keep doing it forever, of course. They'll have to find a new protocol, or whatever, to administer. We'll play it by ear and keep chugging along until we either win or lose."
Trebek, the winner of multiple Daytime Emmy Awards, has spent more than 50 years in the entertainment industry, 35 of which as host of the popular "Jeopardy" game show. In late summer, as the show was about to launch its 36th season, Trebek announced he had completed treatment but in September scans revealed a setback.
Faithwire reports that Trebek, who was raised Catholic, has partnered with the Christian-based World Vision, and has openly sought prayers for his cancer battle.
"I told the doctors, this has to be more than just the chemo, and they agreed it could very well be an important part of this," Trebek told People magazine in late May. "I've got a lot of love out there headed in my direction and a lot of prayer, and I will never ever minimize the value of that."
That interview came as doctors told the 78-year-old that some of the tumors had shrunk by as much as 50 percent.
"The doctors said they hadn't seen this kind of positive result in their memory," he said at the time.
The TV host's contract runs through 2022, though Trebek said he plans to relinquish his post if he's unable to muster the strength to continue.
Photo courtesy: Getty Images/Gregg DeGuire/Stringer