Lori Arnold
| ChristianHeadlines.com Contributor
| Wednesday, February 19, 2020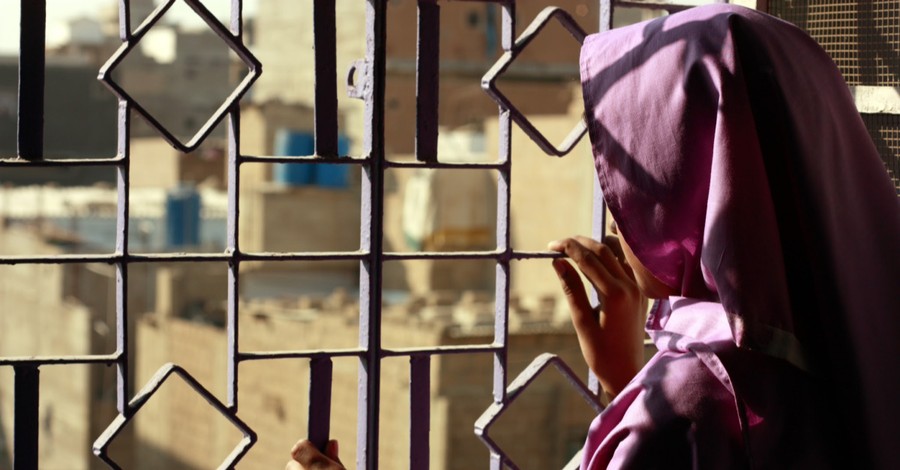 A 14-year-old Pakistani Christian, who was forced to convert to Islam after being kidnapped, has been reunited with her family, an outcome another couple is desperately trying to make a reality for their daughter.
In the most recent incident the girl, described only as Sneha, was kidnapped on her way home from school in Bahar Colony, Lahore on Jan. 14 by a Muslim man, according to the Centre for Legal Aid, Assistance and Settlement (CLAAS), an interdenominational organization working for Christians persecuted in Pakistan.
Sneha was thrown in the back of a van and was beaten by six boys who jumped into the vehicle, CLASS reported. Other men also joined in as she was raped, the teenager said. When Sneha refused to sign several blank documents—later determined to be a marriage license and religion conversion certificate—she was tortured.
The captors threatened Sneha with "severe consequences" if she revealed their identities and implied they would also harm her two older sisters. Five days after her kidnapping police rescued Sneha and returned her to her family.
Even though Sneha is reunited with her parents, the family has moved to an undisclosed location as they continue to receive threats from the kidnappers, who are demanding they drop the case against them.
While Sneha has been safely returned, the parents of Huma Younus are still fighting to get back their daughter after a similar kidnapping near Karachi in mid-October. As Christian Headlines reported in December, the Christian eighth-grader was forcibly removed from her home by three men. She was later forced to marry her Muslim kidnapper.
"Our daughters are insecure and abused in this country," Nagina, Huma's mother, told International Christian Concern(ICC). "They are not safe anywhere. We leave them at schools or home but they are kidnapped, raped, humiliated, and forced to convert to Islam."
Police have not rescued Huma, saying her kidnapper provided authorities with a marriage certificate and papers claiming the teen had converted to Islam. Huma's mother maintains the documents are fake.
Earlier this month, the High Court in Sindh Province—citing sharia law—validated Huma's marriage and forced conversion. Her parents have filed an appeal and another court hearing is scheduled for March 4.
Saiful Malook, a prominent Supreme Court Advocate told Morning Star News that even though sharia law allows marriage of a minor girl, it has to be validated by the girl's guardian.
"In no way can any court of law endorse an underage marriage unless it is supported by the girl's guardian," Malook said. "Marriage is governed by the Contract Act, wherein no minor can enter into a contract or agreement without the explicit approval of her guardian. In this particular case, the court must take into account whether the girl's legal guardian has consented to her marriage even if it's judging the act under the sharia."
ICC President Jeff King told CBN News in an email that Pakistani law enforcement officials are of little help to parents.
"When the parents inquire of the police and try to get them to do something, they will be presented with a statement from their daughter saying that she has become a Muslim," King wrote. "If the Christian parents continue to fight, they're often slapped around and threatened with arrest. If the parents are especially brave, the daughter is often then dragged in front of them in a drugged state (with her torturer and rapist in the room) to say that she is a Muslim and doesn't wish to come home – never making eye contact with her parents."
Photo courtesy: ©Getty Images/Mr. Khan
---
Lori Arnold is a national award-winning journalist whose experience includes 16 years at a daily community newspaper in San Diego and 16 years as writer-editor for the Christian Examiner. She owns StoryLori Media and is a member of the Evangelical Press Association.
---
---