Josh M. Shepherd
| ChristianHeadlines.com Contributor
| Wednesday, March 24, 2021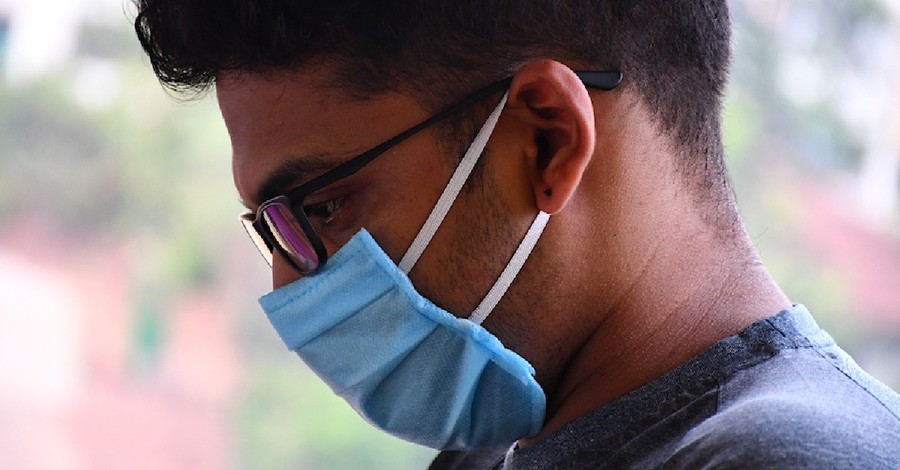 Over the past year, COVID-19 related difficulties have consumed the globe. According to Johns Hopkins University figures, more than 540,000 people in the U.S. have died from the pandemic. Economic impacts have been extensive, especially for low-income households.
Yet today, Americans are enjoying increasing mobility and economic activity. Dr. David Prentice, a medical researcher for the past 40 years, says COVID vaccines deserve some credit.
"The data coming in shows these vaccines have been very effective," said Prentice in a phone interview. "Vaccines cause your immune system to be turned on and kill off the virus. They're keeping people from becoming infected with the virus. And it looks like they're keeping people from passing on the virus to others."
Currently, about 40 million Americans have been fully vaccinated. It's roughly 12 percent of the population. By comparison, over 50 percent of Israel's population has been fully vaccinated.
To maximize vaccine uptake, Prentice says U.S. leaders may be missing a key factor. "It depends on people being able to transparently understand how these vaccines were made," he said. "—And whether there was any sort of connection to an unethical practice."
Specifically, he refers to fetal cell lines derived from past abortions. As vice president of research at Charlotte Lozier Institute (CLI), Prentice leads a team of pro-life scholars. Their views sometimes conflict with conventional public health analysis.
"We don't need fetal cell lines in order to move vaccine development forward," said CLI scholar Dr. Tara Sander Lee. "There are so many alternatives out there for producing, developing and testing vaccines. Until all the use of fetal cell lines cease, transparency is so important."
How Pfizer and Moderna Vaccines Are Made
The two scholars describe how Pfizer and Moderna developed their COVID-19 vaccines. Sander Lee, who previously directed multiple research labs, called the speed of these vaccines "absolutely remarkable."
She continued: "A large reason for that is due to this mRNA approach. It's new technology, but based on decades of research using molecules that our cells use every day to function."
mRNA is an acronym for Messenger RiboNucleic Acid. Prentice explains that mRNA vaccines use a harmless oil droplet to deliver a "recipe for one protein" into the body. "Then our cells make that spike protein that's found on the virus," he said. "They show that protein to our immune system."
He imagines a dialogue within one's body. "Our immune system goes: 'Hey, that shouldn't be here! Let's make antibodies as defense against it.' Then if a real virus ever shows up, the body is armed and ready." A recent TIME cover story further examined the mRNA COVID vaccines.
The scholars are wary of disinformation spread via social media about these vaccines.
"These mRNA vaccines do not work by changing your DNA," said Sander Lee. "They don't cause any genetic modification. The mRNA is just a recipe to make the spike protein. It's read by your cells, and then it will be discarded."
However, a COVID vaccine developed by a different process has raised some questions.
Concerns On Johnson & Johnson Vaccine
In late February, the FDA granted emergency use authorization to a third COVID-19 vaccine. It was developed by Janssen, a division of Johnson & Johnson. Unlike others, it only requires one injection.
Clinical trials report a snapshot of the J&J vaccine. One month after receiving it, it was 85 percent effective at preventing severe cases of COVID-19. Vaccines from Pfizer and Moderna are reported to be more effective.
What concerns CLI scholars is the development process of J&J's vaccine. "This one was made in a different way," said Prentice. "It uses an actual virus as a carrier, rather than a little oil droplet like the other two vaccines. But viruses can't grow on their own. The company grows those carrier viruses in an abortion-derived fetal cell line."
The science professor admits that few in public health circles view this as a problem. "Granted, those cells have been growing in the lab for decades," said Prentice. "Yet you can still draw an ethical line back to that abortion that occurred. To be clear: you're not being injected with fetal cells. But this added element give some people pause in terms of the ethics."
Last week, scholars at the Ethics and Public Policy Center issued a statement that counters this analysis. Specifically, they stated the J&J vaccine is not "more morally tainted" than other options. Christian commentator Jim Denison weighed in on this recently.
Sander Lee said they appreciated the analysis from fellow pro-life scholars. "Some Americans are still concerned about that link back to abortion. The use of human fetal cell lines to develop or produce vaccines is controversial. We're going to continue to provide accurate information and analysis."
Quelling the Pandemic Storm
For four decades, Prentice has advocated an ethical perspective in medical science. He emphasizes the gravity of the current moment.
"This is a serious disease," he said. "People need to get accurate information about it and the vaccines. Then they can make an informed conscience decision based on their own risks, their family and their community."
One concern remains "false claims" spread widely online, he said. Prentice recommended Charlotte Lozier Institute's resource page and the FDA's analysis as reliable sources. "The actual facts show the vaccines work," he said. "The most common thing that people experience is pain in their arm. Some report fatigue or headache, or a little bit of swelling in the arm. It goes away after a day or two."
His colleague notes that CLI advocates for transparency and full disclosure.
"We don't take a one-size-fits-all approach to how Americans should respond," said Sander Lee. "On these ethical issues, we see a growing awareness. As a parent myself, when I go in to vaccinate my child, I discuss concerns with our physician. Those conversations can help."
The scholars expect a busy season ahead for pro-life advocacy and analysis. Prentice also noted positive signs on the decline of COVID-19 and its impacts on society. "The data looks very good in terms of being able to start to quell this pandemic storm."
Photo courtesy: Abhilash Jacob/Pixabay
---
---