John Thomas
| ChristianHeadlines.com Contributor
| Thursday, September 26, 2019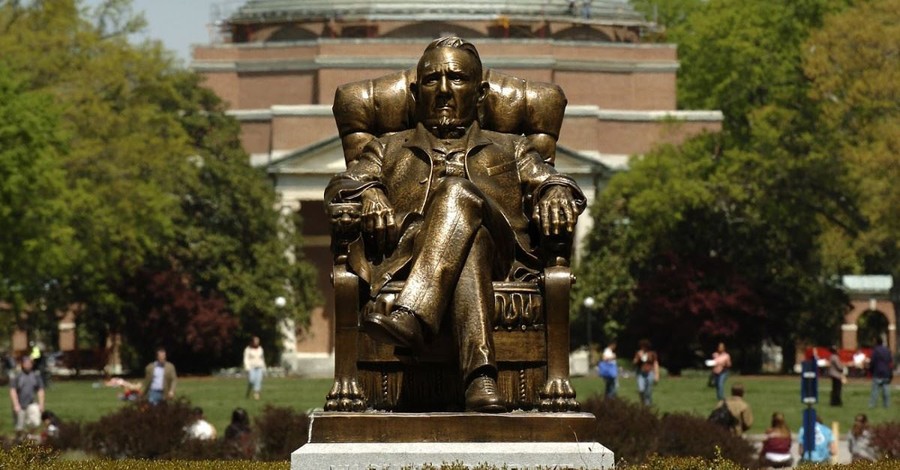 It was reported earlier this week by the Christian Post that the Trump administration has threatened to withdraw funding for a Duke University-University of North Carolina Middle East studies program, due to concerns that the program, which receives funding from the Department of Education as a National Resource Center under Title VI, has promoted a pro-Islam bias, failed to highlight the history of persecution faced by adherents of minority religions in the region and lacks a proper emphasis on language study.
Department of Education Assistant Secretary Robert King, in a letter to Duke-UNC CMES gave the consortium until September 22nd to explain how it would alter its program to comply with the requirements of Title VI grants. In King's letter to the university, he cited a lack of balance and failure to "provide a full understanding of the areas, regions, or countries" focused on by the consortium.
Wrote King, "The Duke-UNC CMES appears to lack balance as it offers very few, if any, programs focused on the historic discrimination faced by, and current circumstances of, religious minorities in the Middle East, including Christians, Jews, Baha'is, Yadizis, Kurds, Druze, and others."
King's letter, sent August 29th, went on to state, "Also, in your activities for elementary and secondary students and teachers, there is a considerable emphasis placed on the understanding the positive aspects of Islam, while there is an absolute absence of any similar focus on the positive aspects of Christianity, Judaism, or any other religion or belief system in the Middle East. This lack of balance of perspectives is troubling and strongly suggests that Duke-UNC CMES is not meeting legal requirement[s] that National Resource Centers 'provide a full understanding of the areas, regions, or countries' in which the modern foreign language taught is commonly used."
On behalf of Duke-UNC CMES, Terry Magnuson, a vice chancellor for research at UNC-Chapel Hill, responded to King's letter on September 20th with a detailed explanation of how the program does highlight the persecution of minority groups in the region and does emphasize a "positive appreciation" for Christianity among other religions native to the area.
"The Consortium has organized or assisted with programs on the persecution of the Yazidis in each of the past three years, along with numerous programs on the persecution of Amerindian Christians, Iranian Baha'is, and other minorities in the Middle East," wrote Magnuson.
His response to King went on to explain that a "positive appreciation for Christianity, Judaism, and other religions of the Middle East suffuses all of the Consortium's K-12 outreach activities, including specific events that have focused on Christianity and Judaism in the Middle East …"
Magnuson also assured the Department of Education that it would create an advisory board to ensure all aspects of the program were in full compliance with Title VI funding requirements.
"The Consortium deeply values its partnership with the Department of Education and has always been strongly committed to complying with the purposes and requirements of the Title VI program," wrote Magnuson.
While there is no word yet as to whether or not Duke-UNC CMES will maintain its funding or not, the Department of Education has until September 30th to make its decision.
John Thomas is a freelance writer.
Photo courtesy: Getty Images/Sara D. Davis/Stringer
---
---