John Paluska
| ChristianHeadlines.com Contributor
| Monday, May 17, 2021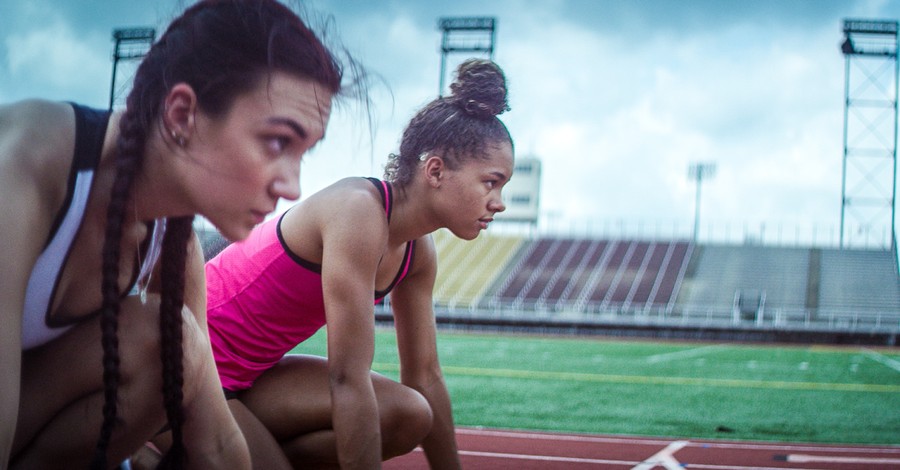 Three women who have lost athletic competitions to biological males identifying as girls are now advocating for fairness in women's sports.
Although each of the three women – Linnea Saltz, Chelsea Mitchell and Haley Tanne – have varying career goals, they all share one thing in common: they have lost to biological males who identify as females in female track competitions, The Christian Post reports.
The women have been affected by measures that allow biological males who identify as females to participate in women's sports teams, prompting the three women and other female athletes to fight for equality through varying degrees of advocacy on the subject.
Their advocacy comes as legal initiatives are underway that could result in more young female athletes facing the same setbacks as Saltz, Tanne and Mitchell as they pursue their sporting and career aspirations in high school and college.
Female athletes of all ages are concerned that forcing schools to encourage athletes to compete on sports teams based on their gender identity rather than their biological sex would put them at a competitive disadvantage.
Alliance Defending Freedom has represented a number of women who have been negatively impacted by transgender male competitors. They have published a factsheet showing just how women have been harmed when biological males compete with them. One Connecticut high school athlete, Selina Soule, who lost to a biological male in a high-profile women's athletics competition, said in a 2019 interview, "There have been countless other female athletes in the state of Connecticut, as well as my entire indoor track team. We missed out on winning the state open championship because of the team that the transgender athlete was on."
The three women and others are not alone in their fight for fairness in women's sports. In recent years and months, states have passed laws excluding transgender persons from participating in women's athletics. So far, at least six states have passed legislation designed to limit competition in women's sports to just biological females in 2021, according to Save Women's Sports.
This follows the science in a study published in the British Journal of Sports Medicine claiming that transgender females (who are still biological males) still outperform females after one year of hormone therapy.
Related:
300 Female Athletes Urge NCAA: Protect Women's Sports from Transgender Overreach
5 States Consider Banning Transgender Female Athletes from Competing with Girls
It 'Isn't Fair': Female Athletes Ask Court to Uphold Idaho Law Banning Boys in Girls' Sports
Judge Sides with Transgender Policy That Allowed Biological Boys to Win Girls' Races

Photo courtesy: ©Alliance Defending Freedom
---
John Paluska has been a contributor for Christian Headlines since 2016 and is the founder of The Washington Gazette, a news outlet he relaunched in 2019 as a response to the constant distribution of fake news.
---
---