John Paluska
| ChristianHeadlines.com Contributor
| Tuesday, March 2, 2021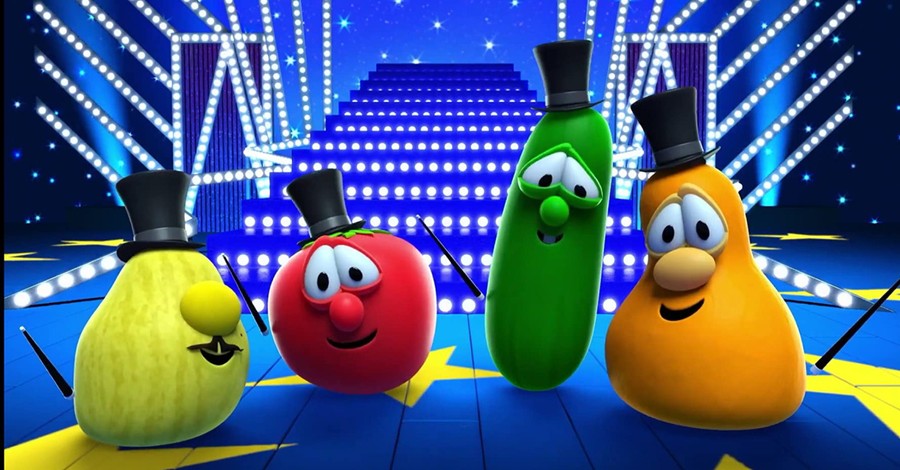 ---
Veggie Tales co-creator Mike Nawrocki, who also voiced Larry the Cucumber, is working on a new Bible project called The Dead Sea Squirrels.
The show, which will tell the story of Jesus' life, follows a 10-year-old boy named Michael who, during an archaeological dig in the Dead Sea area, uncovers two preserved squirrels. Michael optimistically brings the squirrels home with him thinking that his classmates would find them as cool as he does. But, over time in the sun, the squirrels rehydrate and come back to life.
It turns out that the squirrels were from Galilee and they followed Jesus around and saw firsthand what Jesus taught and did. The series centers on their stories about Jesus as a way to connect children with the Bible.
According to Mike Nawrocki, his prayer for the show is that kids "make a connection to the Bible and life of Jesus."
The show, which is based on books by the same name, is being co-produced with Disney animator Tom Bancroft, who worked on The Lion King, Aladdin, and other classics, and Christian producer and artist Steve Taylor. However, Nick has sole creator rights to do with the show what he sees fit, which will keep it from going the way of the new VeggieTales.
In an announcement to the Kickstarter fundraiser, the team states "Everyone is committed to Mike Nawrocki's vision and agrees he should retain creative control over the series' content — which was our main reason for choosing Kickstarter vs. traditional investor funding. As a result, we are suspending this Kickstarter campaign and hope to have more great news to share with you soon."
The Kickstarter was canceled because investors came forward to provide the remaining funds needed for the project, meaning the project can now get off the ground.
"I'm thrilled to see The Dead Sea Squirrels coming to life," Nawrocki told The Christian Post. "The beginnings of the idea came to me over a dozen years ago. So, to get the opportunity to write a book series and now to move into animation — it is a longtime dream come true."
Photo courtesy: ©TBN
---
John Paluska has been a contributor for Christian Headlines since 2016 and is the founder of The Washington Gazette, a news outlet he relaunched in 2019 as a response to the constant distribution of fake news.