John Paluska
| ChristianHeadlines.com Contributor
| Monday, March 29, 2021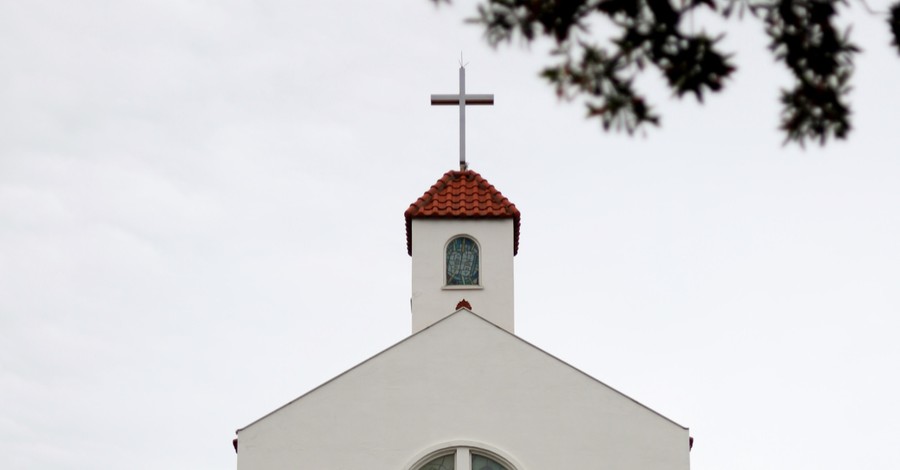 ---
Churches around the country have been vandalized or possibly targeted for arson in the last couple of weeks. One church in Shreveport, Louisiana was vandalized with a pentagram and the Mark of the Beast on the doors.
The person or people responsible are still unknown.
The pastor and his wife, however, are wondering why it was their church specifically since their church is one of many doing a lot of outreach in the community. The pastor told ChurchLeaders, "My wife was telling me 'what's that on the door?' and I was like ahh I was focusing on driving and then when I pulled up I said wow! I really don't understand why this church because there are a lot of other churches doing a lot of great work as well." Police are still searching for a suspect at this time."
A second church, this time in Kentucky, was also a victim of vandalization. However, this church was also robbed. According to the reverend of the church, the entire place was ransacked, even to the point of there being spray paint on the security cameras. The reverend told WIBW that "Almost every door and drawer and cabinet in this church had been ransacked."
In this attack, the vandal also left a note which read: "I am not Godless, I have spoken to the Father, and I will stop and repent. Don't let hate into your hearts. Forgive me as he has...not good but not evil. -Tophet-." Tophet is the Hebrew word for Hell. The word also appears to have a particular meaning in satanism: a location that was used to sacrifice children to one of the demons who worked under Baal (or Satan).
A Washington-based church was also attacked by a vandal who broke in and caused $50k worth of damage.
The vandal triggered the church's sprinkler system which destroyed the property. The reverend of the church told KIRO7that "It got all over everything. The floors, the chairs—and unfortunately it's … corrosive to metal and we have a pipe organ in that room and the whole organ is going to have to be disassembled and cleaned and reassembled."
A KIRO7 reported Deedee Sun also noted the church's kitchen was destroyed. Nonetheless, the church still managed to cook food for and feed the local homeless community.
This suspect broke into St. Dunstan's Church in Shoreline. Church says he caused $50k+ in damage & cleanup bc of chemicals in the fire extinguisher & sprinkler system he triggered.

Church has no kitchen for now but STILL managed to cook hot meals for those in need today. 🙏🏼 pic.twitter.com/4yvZJFyWdC

— Deedee Sun (@DeedeeKIRO7) March 24, 2021
Photo courtesy: Nagesh Badu/Unsplash
---
John Paluska has been a contributor for Christian Headlines since 2016 and is the founder of The Washington Gazette, a news outlet he relaunched in 2019 as a response to the constant distribution of fake news.